Two years ago, Lenovo began testing the boundaries of hinge utility and incorporated a soundbar into its latest hinge design. In late 2019, Lenovo released its Yoga C940 (14-inch) laptop and arguably showcased the penultimate in convertible laptop design building a relatively thin & light ultrabook that can serve as a sleek workstation and casual consumption theatre.
The Sound
The Yoga C940 (14-inch) rests its value proposition on its refined single-metal crafted soundbar hinge that contains two tweeters and dual downward-firing woofers. Other design aspects of the soundbar
2018's C930 overall experience was a novel in its approach to maximizing the design of the "traditional" convertible design, by adding a relatively robust sounding soundbar built into the hinge and a dedicated pen slot with pen included.
In 2019, Lenovo made a few tweaks and refinements to the sound coming from the C940's soundbar. This year, the soundbar offers deeper bass and a wider range in mids. Audio experiences such as streaming music from Spotify sound a bit fuller than the 930 and in return, keeps the user from maxing out the sound selector when trying to hear all the details in the music. As for mids and highs, podcasts and YouTube videos come in clear but may need a bit of additional tweaking to prevent some pitch breakage on words with "s" sounds.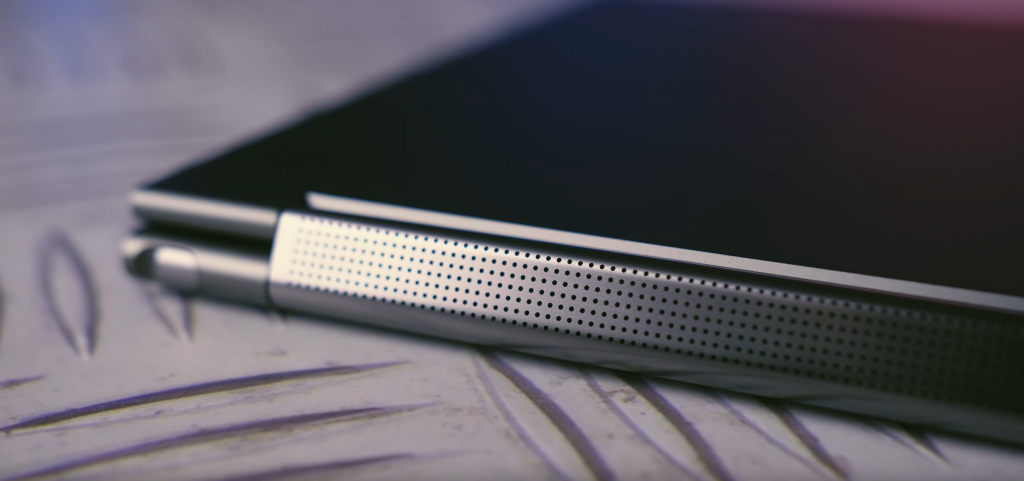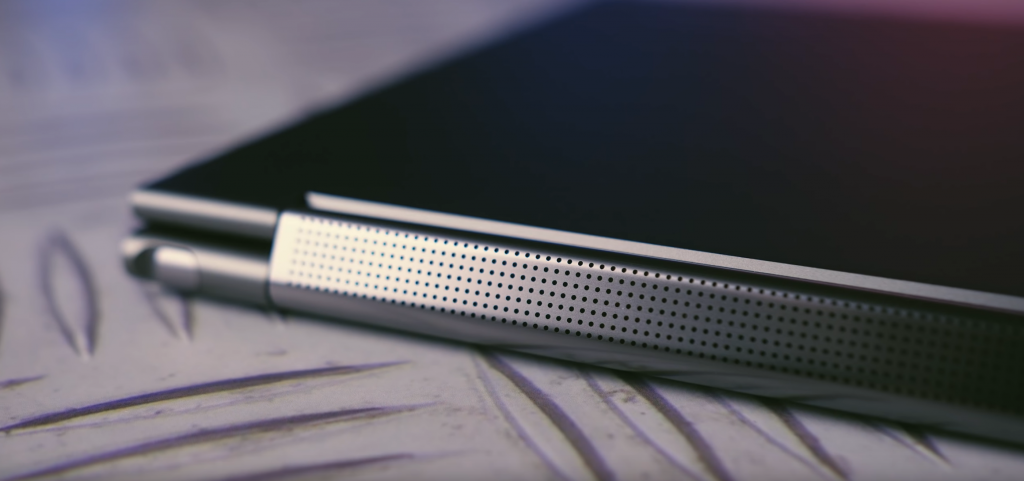 In the end, the sound from the C940 is perhaps one of the best audio experiences found in a Windows ultrabook to date.
However, I found it rare that I'm belting out sounds from my laptop in open-air designed offices or coffee shops. Instead, I'm donning over-the-ear headphones which essentially nullify the craftsmanship that went into Lenovo's 2nd generation soundbar design.
The built-in Dolby Atmos support does add a bit of a boosted digital audio experience and some customizations depending on users listening preferences.
Weight. Battery. Screen.
Fortunately, Lenovo isn't simply selling a soundbar, but an entire work/life machine in the C940.
The C940 comes in a hair heftier than its C930 predecessor but still pretty lightweight at 3.04 pounds.
For that compromise in weight, users get a 14.0″ FHD (1920x 1080) Glossy IPS touchscreen that can pump out 500 nits of brightness at any given time. To keep the brightness in peak performance, users can rely on a 65W power battery with Rapid Charge that can top off 80% battery life in as little as an hour.
Lenovo claims up to 15 hours of battery life but in my testing, I was lucky to squeeze out a full 9 hours of usage when using it for my work. While 9 is a fall short of Lenovo's claims of 15 hours for the C940, most days I managed to unplug at 7 a.m. and go a full day of extensive work while having about 13 percent by 6 p.m. without any additional charges.
Not bad.
According to Lenovo's website, the brightness level of the C940 could produce up to "50% brighter outputs than standard SDR displays"; in reality, users might be hard-pressed to pinpoint the difference between brightness on the C940 and the C930, to be honest.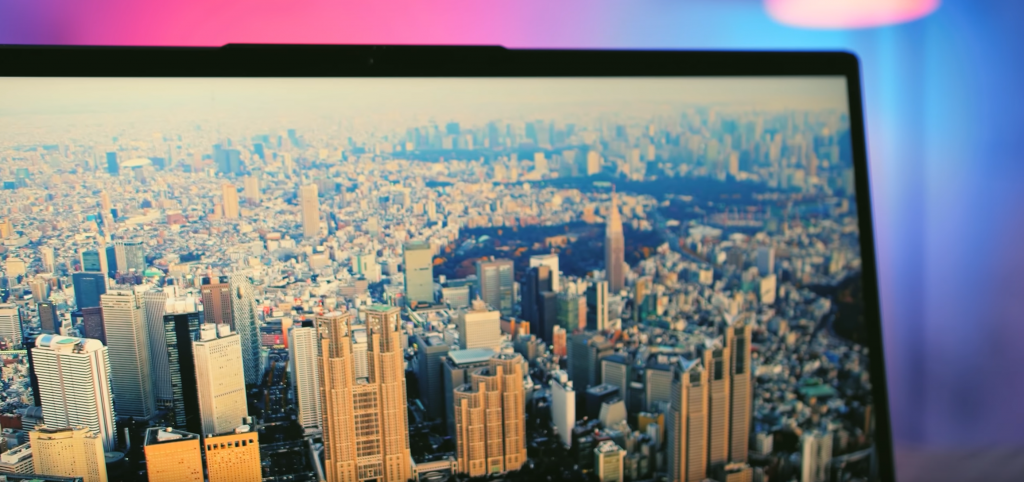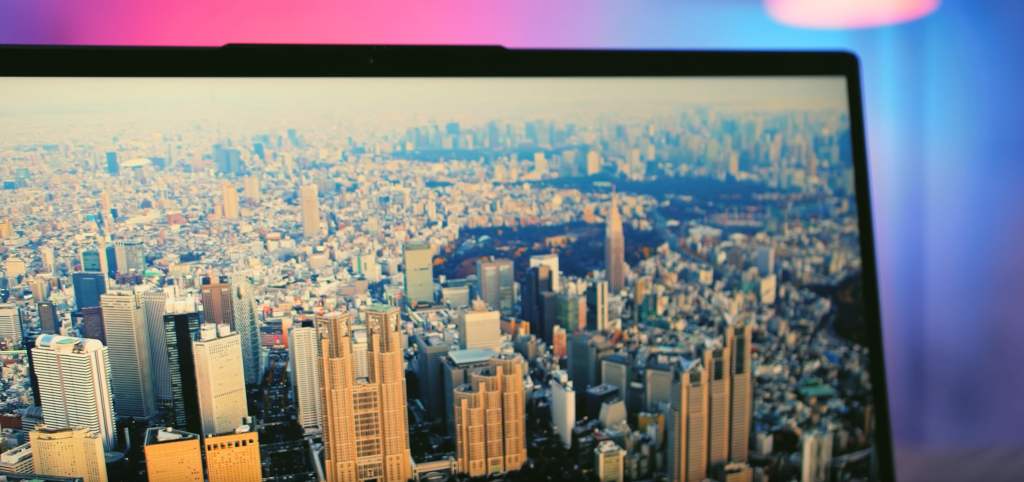 Fit & Finish
Similar to its larger C940 (15-inch) brother, the C940's finish feels just as angular as the bigger model, sporting the sharpened edges around the lid and keyboard deck. The C940 does adhere to the smooth aluminum unibody finish as its predecessors and also comes in an identical muted dark grey color.
The C940 keeps the same reverse notch camera design, pushing all of its 720 webcam technology into a two-inch-wide camera module that rests in the lip of the device. While functionally convenient, the placement of the webcam does leave itself prone to fingerprints from one-handed lid openings attempts.
The Guts
As with most 2019 releases, the C940 packs Intel's 10th Gen Core i5-1035G4 with up to 3.70GHz and Turbo Boost and 6MB Cache, all pushing pixels for the onboard Windows 10 64-bit Home or Pro Edition software. The device I tested came with 16GB of LPDDR4X 3733 MHz memory and a 512GB SSD PCIe drive. Unfortunately, with a new promotion at work, my days of putting PC's through more thorough paces seems to be at a pause, as most days consist of checking budgets, crafting PowerPoint proposals, running a few macro-enabled Excel sheets and various web-based software.
Gone are the days of Photoshop, AutoCAD, and WYSIWYG editors, so I've tried to push this machine as much as I could with my realistic workflow, and the i5 did more than carry its own. Lenovo offers customizations of up to i7-1065G7 and 8MB Cache for those looking to use the C940 for video editing, 3D rendering, program compiling, and light scientific modeling (for students).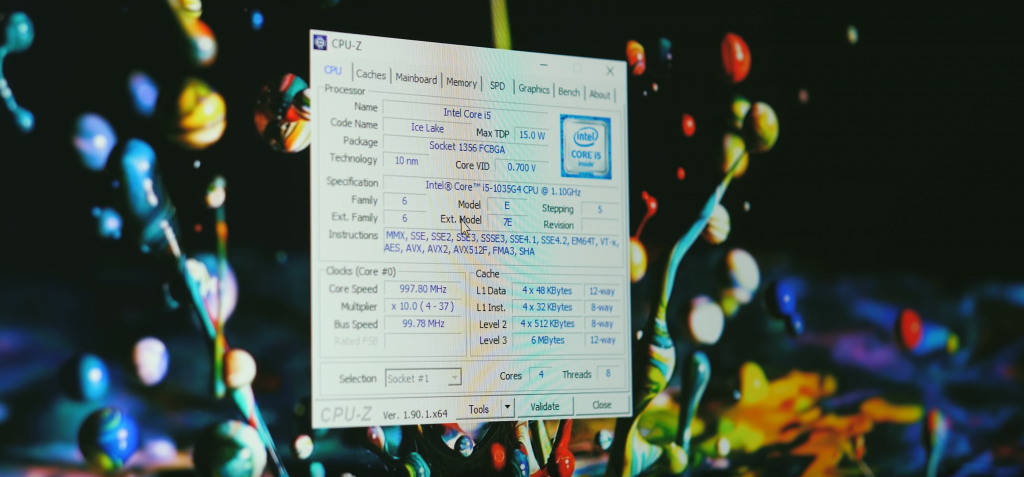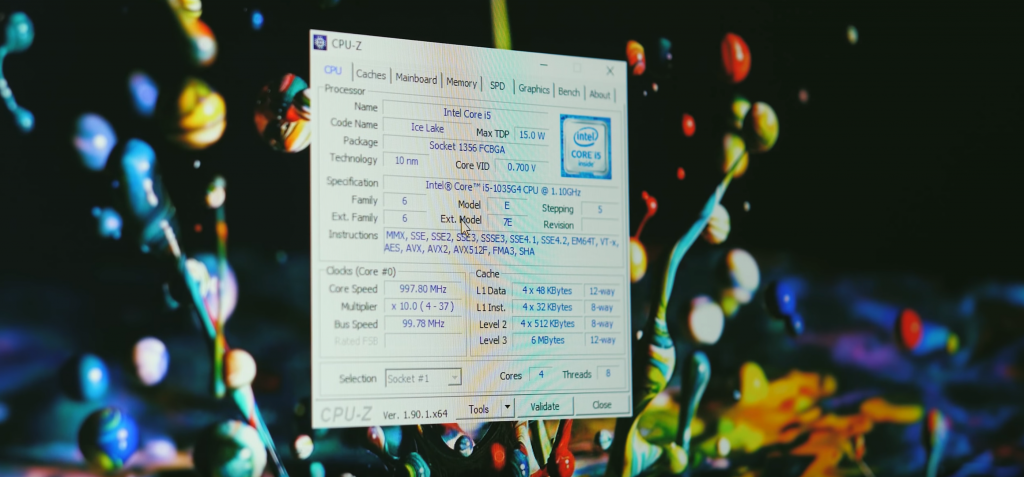 Anecdotally, even with my moderate workload, there were times when the process would throttle and I could hear the fans kick up. While the fan noise on the C940 wasn't horrendous, it is something to take note of, if someone is looking for a more stealthy workstation.
Pen. Keyboard. Bioauthentication
As with our C940 (15-inch) review, the itemized pen, keyboard, and bio authentication designs remain almost identical. The same slide-in pen unit with 4K of pressure sensitivity comes pre-installed. Other mainstays from the 15-inch Lenovo C940 are a fingerprint reader and the same omission of Windows Hello IR cameras for a touch-free login.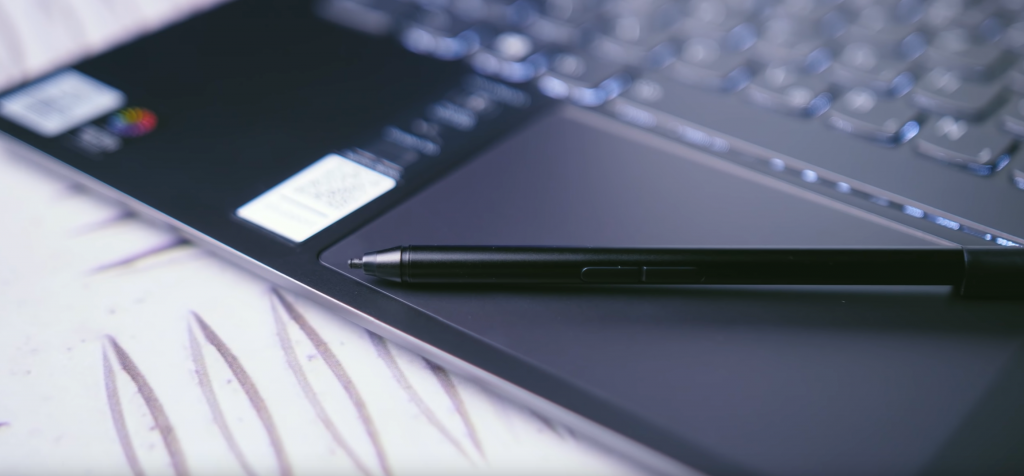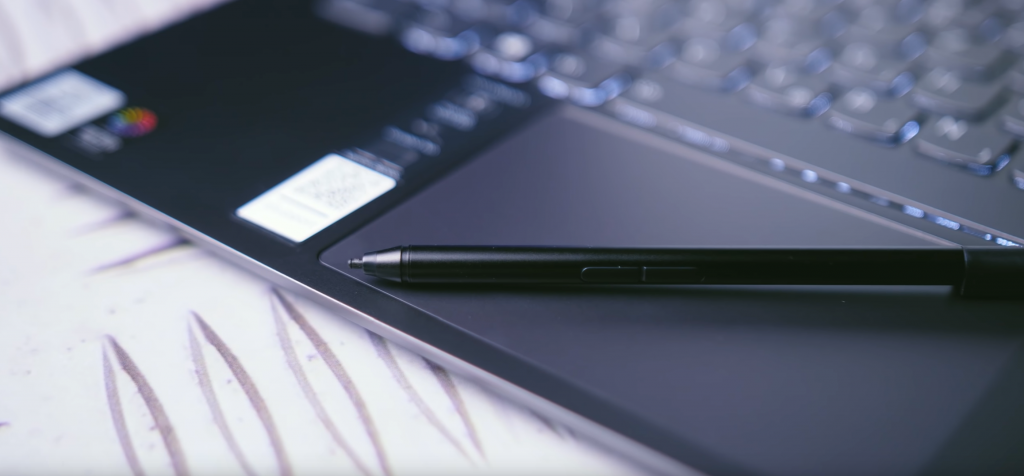 Since the device is a bit smaller and offering less surface area, the keyboard differs from the C940 15-inch by doing away with the numeric keypad and centering the trackpad on the keyboard deck.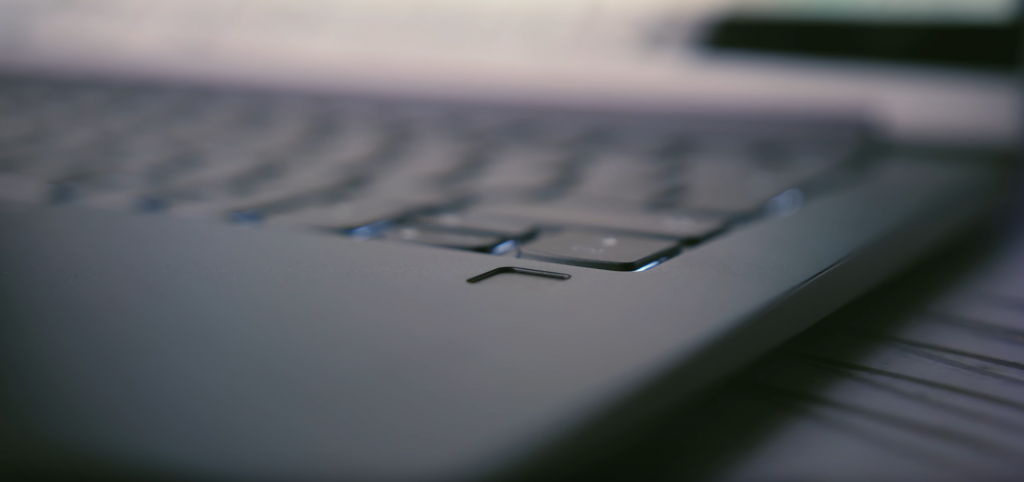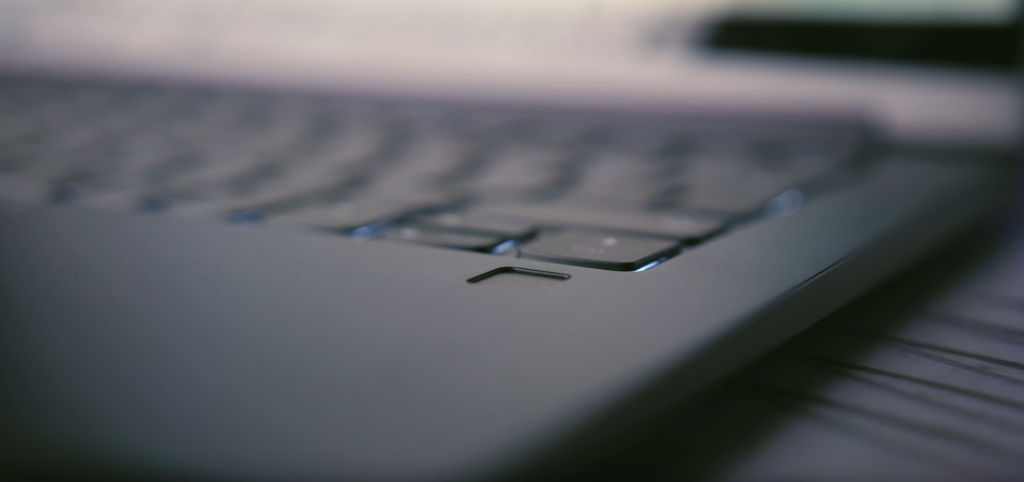 Along with what I think is a misplaced keypad was the tactile feel of the keypad, that, after months of use felt out of alignment with the rest of the palm deck. The left-clicking area remained repressed and sunken under the ridge of the trackpad mount. Clicking the trackpad was mostly a fine experience but there were occasions where clicking it either resulted in wildly inaccurate responses or no responses at all.
Summary
In the end, Lenovo's C940 makes for the ideal 2-in-1 ultrabook by checking most of the boxes for anyone looking for moderately priced future-proof computing experience. The build quality on the C940 is second-to-none offering a rigid chassis, bright and vibrant (albeit glossy) UHD and FHD display, ultrabook-ish battery life to get through a decent workday and the latest chipsets pushing next-gen experiences such as Bluetooth 5.0, WiFi 6 and rapid charge technology.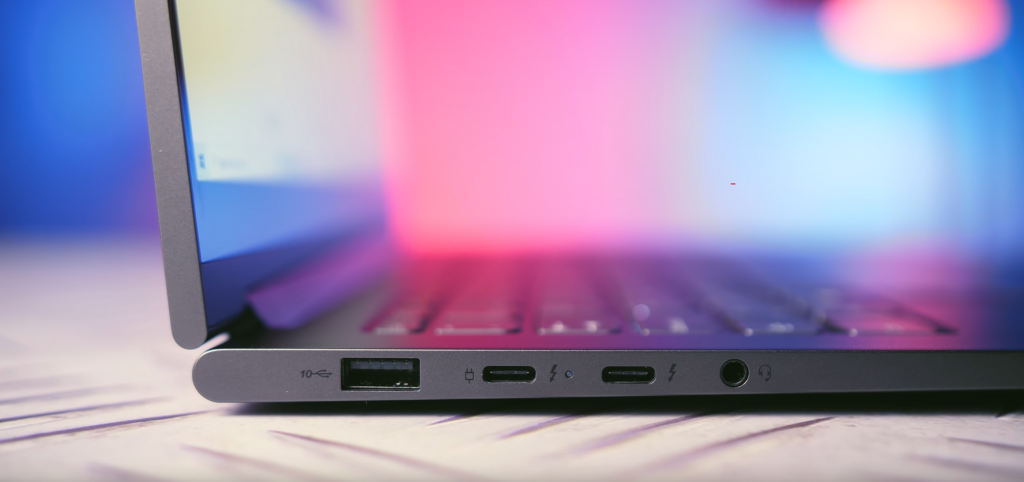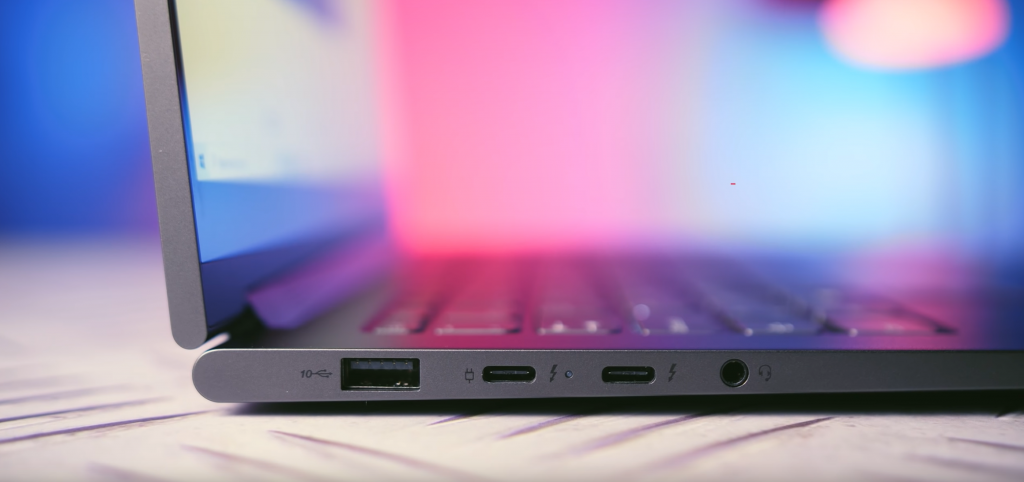 As the smartphone market stands at the starting gates of a new form factor shift with foldable, dual and sliding screens, Lenovo may have just perfected the laptop design for late-stage notebook computing. Some niche audiences may prefer the flexibility of a detachable 2-in-1 such as the Surface Pro, but based on sales data, it seems the best overall versatility for consumers comes from a folding touch screen design that allows for the occasional tablet-like experience but retains all of the practicality and functionality of a traditional lapable notebook, and the C940 nails it.
Who is the C940 14-inch for?
Practically, anyone. There are few compromises with the C940 14-inch for any Windows 10 user. There is little point in wasting time trying to convert macOS advocates, but for anyone already entrenched in Windows, especially Windows 10, the C940 should be a no-brainer of a choice. The C940 does not live in a vacuum, and Dell XPS continues to provide a similar bang-for-buck, but Lenovo's steady refinement of the 2-in-1 ultrabook shouldn't be overlooked for students, business professionals, educators, artists, writers, photographers, and even podcasters
Recommendation: Buy