Starting at $1,435.83
Lenovo returns with a mostly unchanged sequel to the ThinkPad X1 Nano with its Gen release. For those familiar with the Gen 1 version of this ThinkPad X1 variant should remember the relative performance limits due to the smaller chassis. 15W i7-1160G7 X1 Nano Gen 1 models were prime examples of performance ceilings that were highlighted by aggressive throttling because of the limited cooling surface area and in 2022 Lenovo has learned some lessons but hasn't mastered them all.
This time around, Lenovo is stuffing a 28W Core i7-1280P vPro processor into the Gen 2 version and the net result is a more powerful laptop that seems to still struggle from performance throttling.
Specs
ThinkPad X1 Nano Gen 2
Processor
Up to Intel 12thGen Corei7-1280P
Operating System
Up to Windows 10 Pro or Linux
Display
13.0″, 2K (2160×1350), IPS, 450 nits, Anti-glare, 16:10, 100% sRGB, Touch optional
Storage
Up to 1TB M.2 2242 SSD
Graphics
In`
p to IR + FHD 1080p MIPI with Privacy Shutter & Computer Vision
Memory
Up to 32GB LPDDR5-5200
Dimensions
Touch: 293.3 x 208.1 x 14.8 mm (11.55 x 8.19 x 0.58 inches), 991.5 g (2.19lb)Non-Touch: 293.2 x 208.0 x 14.4 mm (11.54 x 8.19 x 0.57 inches), 966.5 g (2.13lb)
Audio
Dolby Atmos Speaker System certification (2W x 2 woofers and 1W x 2 tweeters) Four array microphones, 360° far-field, Dolby Voice
Weight
991.5g (2.19lb) – Touch
966.5g (2.13lb) – Non-Touch
Color
Black or Carbon Fiber Weave
Ports/Slots
1 x USB-A (USB 3.2 Gen 14)2 x USB-C (Thunderbolt™ 4.0 / PD /DisplayPort™ / USB 4.0)1 x HDMI™ 2.01 x Full-size SD Card Reader (UHS-1(104) PCIe Gen 1)1 x USB-A (USB 3.2 Gen 1)1 x Audio Combo Jack1 x Power Button
Battery
49.5 Wh, Rapid Charge (up to 80% in 1 hour)

What's in the box

6-row, spill-resistant, multimedia Fn keys, LED backlight
Glass surface multi-touch touchpad56 x 110mm (2.20 x 4.33"), TrackPoint™
Look and Feel
The X1 Nano Gen 2 looks and feels practically identical to its predecessor with a similarly sleek matte black profile but this year's model swaps the aging 16:9 display aspect ratio for the more modern 16:10 panel that offers up a bit more screen real estate in this limited form factor. This time around X1 Nano Gen 2 users are greeted with a 2,160 by 1,350-pixel IPS panel with a 450-nit brightness output and 1000:1 contrast ratio.
Similar to last year's model, the sRGB isn't well calibrated but can be with a little TLC from the owner which should help with darker color display on the taller display.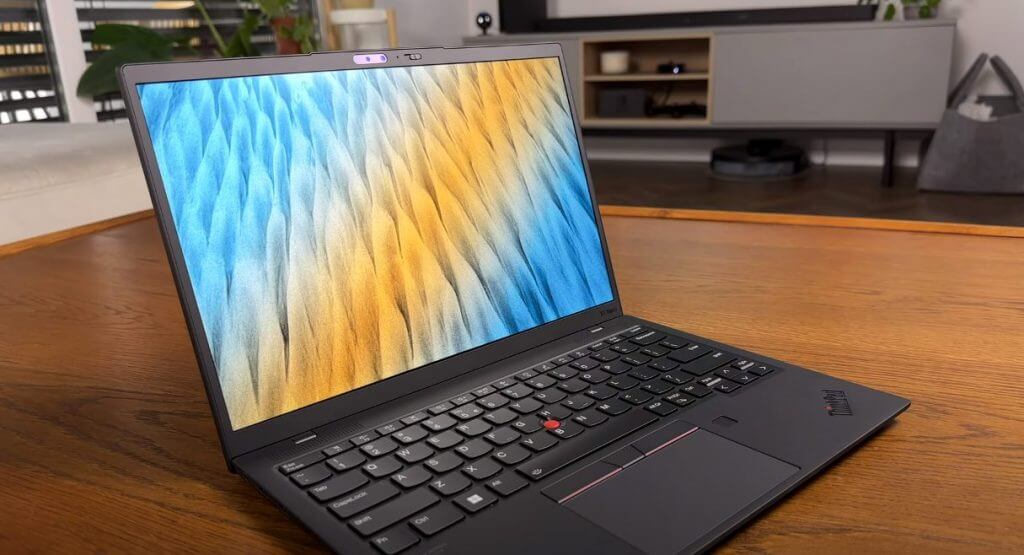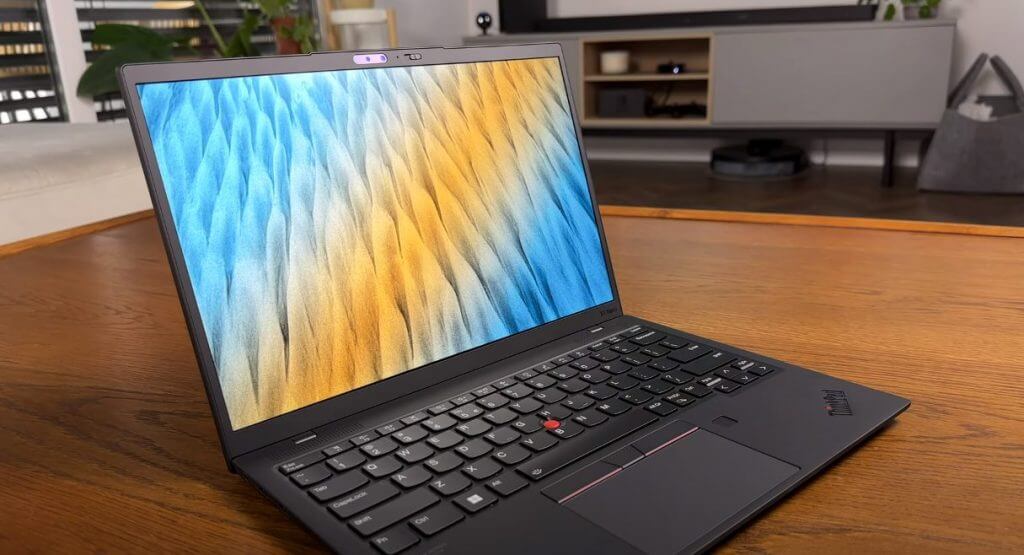 Another change Lenovo went with under the hood was with a new web cam that improves on the previous 720p offering from last year. In 2022, Nano Gen 2 owners get a new 1080p webcam that offers more clarity but muted color tones, and just like last year, there is IR support for Windows Hello bio authentication.
The last noticeable feature upgrade to the Nano Gen 2 comes in the form of a 5G LTE support with a new LTE 5G Cat 20 module, as well as Intel's AX211 for Wi-Fi 6E support.
As for the rest of the body on the Nano Gen 2, the laptop remains a fingerprint magnet and hosts the same limited port selection as last year with 2 USB-C ports with support for Thunderbolt 4 and an audio jack on the left side of the device and cooling vents and a Kinsington lock along the right side.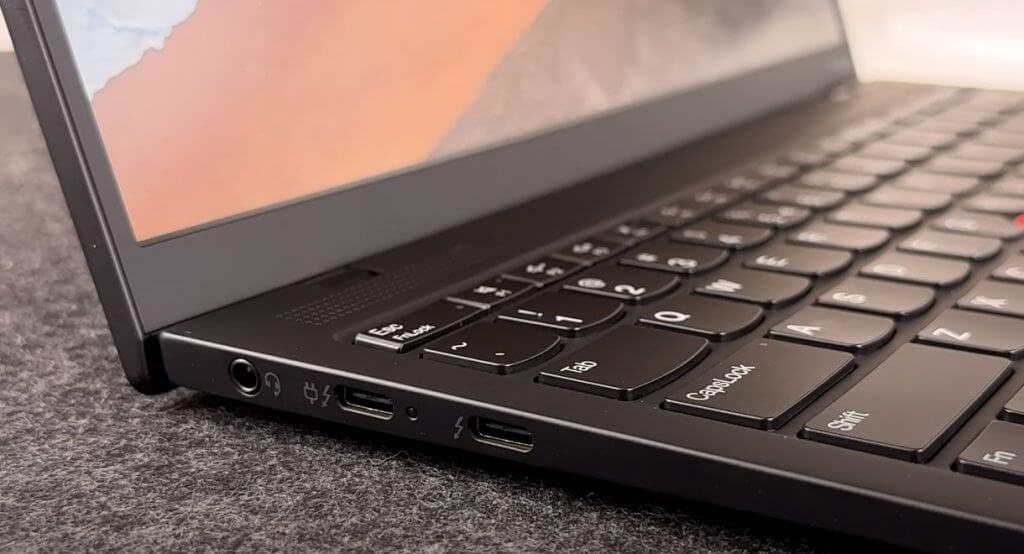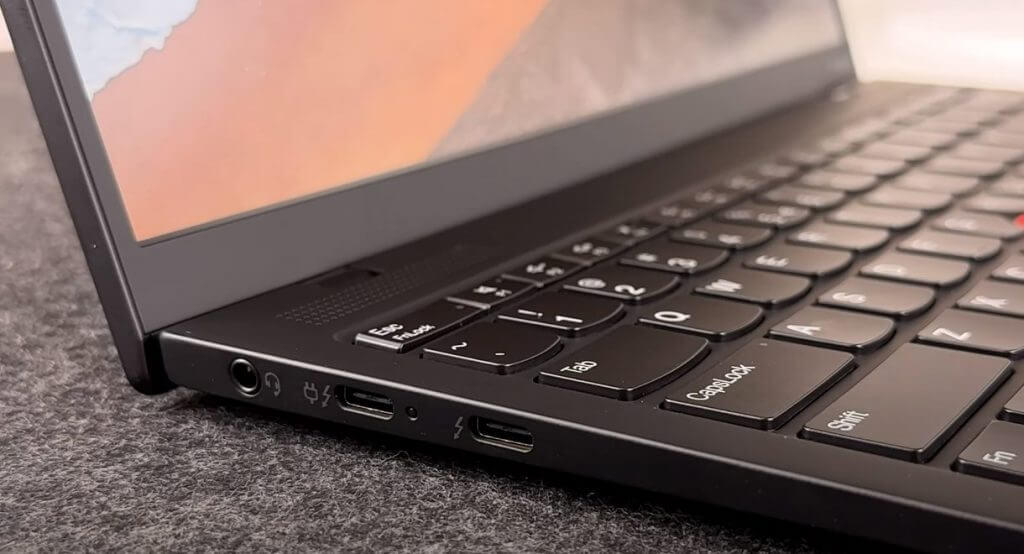 The typing and mouse experience will feel familiar to former ThinkPad users with the same level of comfortable key travel and click depression at the corners of the glass trackpad.
Performance
Perhaps the biggest change with the X1 Nano Gen is the inclusion of the latest from Intel. Last year's model was held back by per wattage concerns due to the form factor presumably but that is no longer the case in 2022.
The Intel 12th Gen Core i7-1280P processor boasts a roughly 80 percent gain in benchmark performance test ran but that performance is limited to short burst followed by heavy throttling of the CPU. On paper the comparisons to last year performance are overwhelming in favor of the Gen 2 model of the Nano X1 but when it comes to real world usage, the device ran a bit hotter than last year's model when running similar workflows, the Gen 2 was also louder dispensing heat through fans and chewed through battery at almost the same clip.
While the battery life on last year's Nano X1 was about the middle of the road by modern ultra-book standards, the fact that nothing seemed to improve year over year highlights the struggles Microsoft and Intel are having when optimizing their hardware for 12th Gen processors.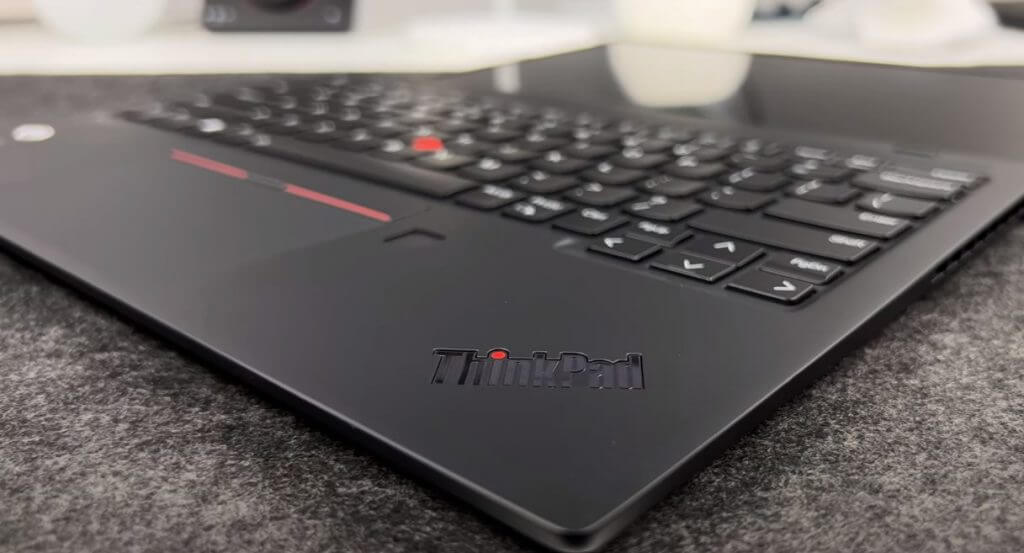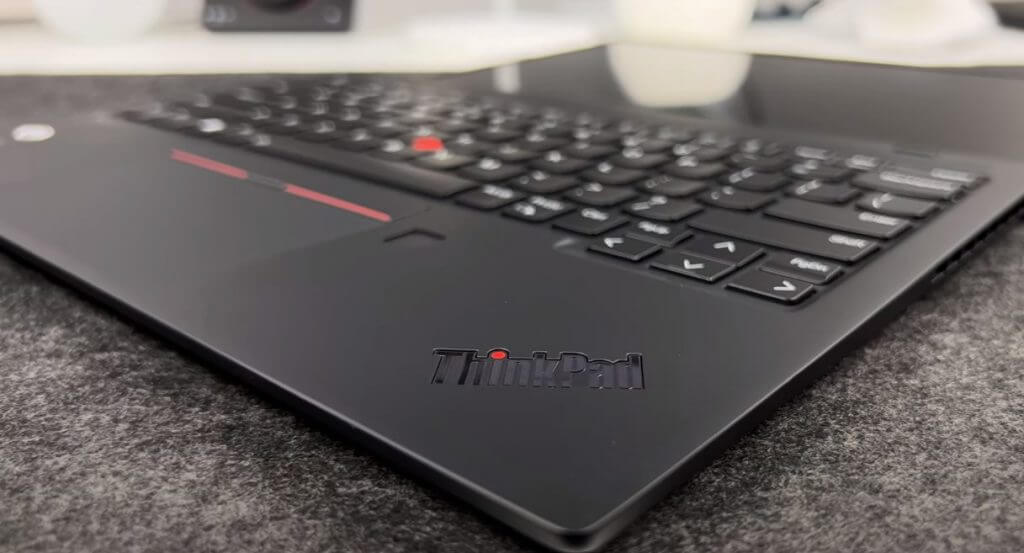 As someone who relies more on data processing than content creation, the new burst of performance from the 12the Gen processor is very appreciated and nominal gains in GPU performance from the Iris Xe graphics on board is also a nice additive.
However, on those rare occasions when I did need to dip into the Adobe suite or use programs such as DaVinci Resolve the laptop kept up for the most part, until multiple layers or edits were added and reviewed constantly. In the scenarios where I needed a bit more GPU performance was when the device would begin to peak in heat output, so be aware of doing any creative work outside of a well-ventilated desk setup.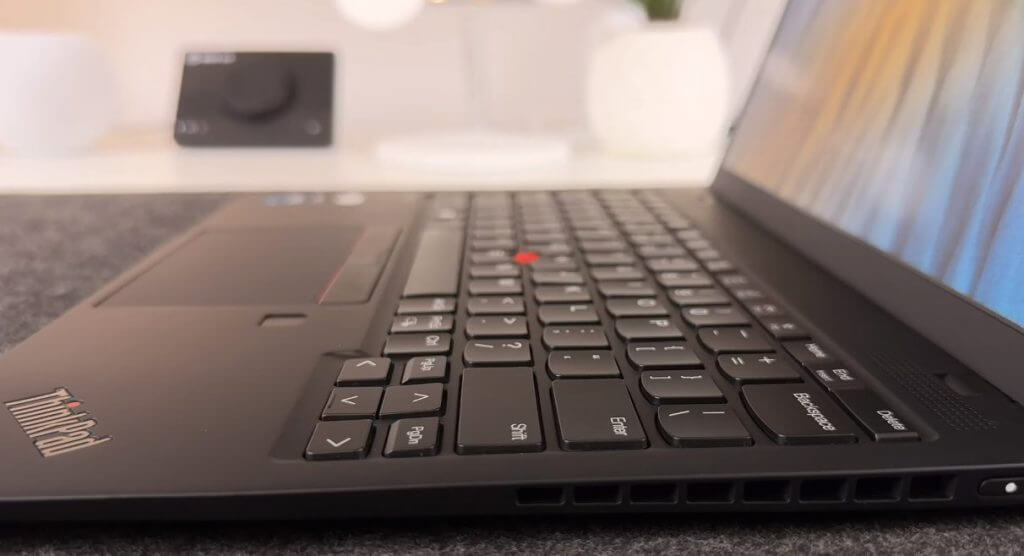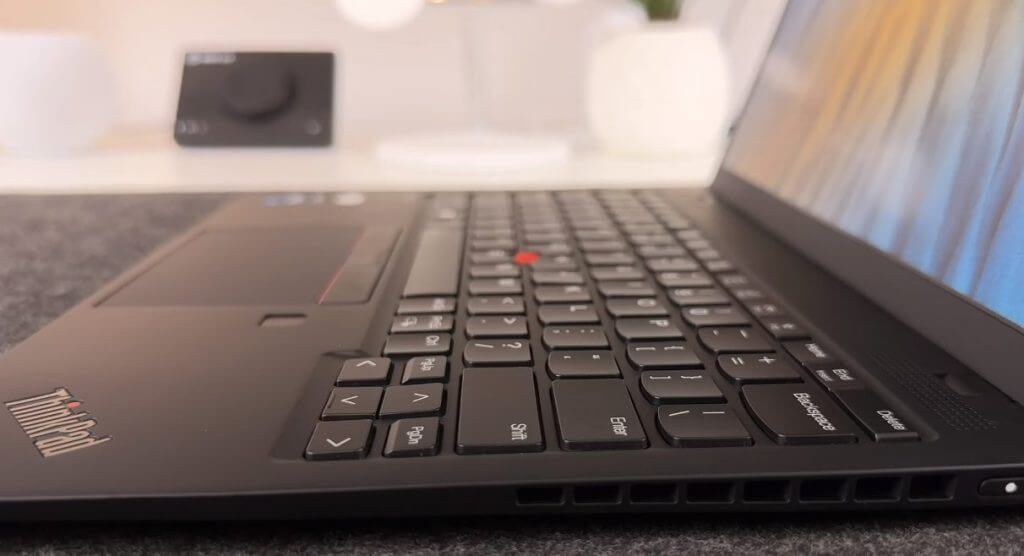 As for the battery performance, the Gen 2 model gets a similar 5 hours of heavy workflow completed as its predecessor and can be extended to about 8.5 when used sparingly for content consumption and light data processing or email triaging.
Summary
Lenovo brings back all of the greatest hits and unfortunately, similar flubs from last year's Gen 1 model of the X1 Nano, so if you're looking to upgrade, you may be in the market for a slightly bigger X1 variant such as the X1 Carbon Gen 10 or X13 Gen 3 which will offer more sustained boosted performance and an additional HDMI port.
However, for those who value a lighter backpack, work satchel, messenger bag or just handheld as they skip from classroom to classroom or office to conference room the Gen 2 is still a solid option with only a handful of 'power-hungry professional' drawbacks.