When you think of Zoom, the first thing that pops up in your mind is that it is a platform that serves as an online meeting tool. This has been the narrative for quite some time now, but not anymore. During Zoom's annual event, Zoomtopia, the company announced that it is now adding two notable features to the platform, email and calendar clients in beta, similar to those available on Google Workspaces and Microsoft 365.
And now, with the incorporation of these two new features, users can now add third-party email and calendar services to the platform and access them via the desktop app. Essentially, this is designed to make communication easier while simultaneously preserving time that would have been otherwise spent navigating through apps.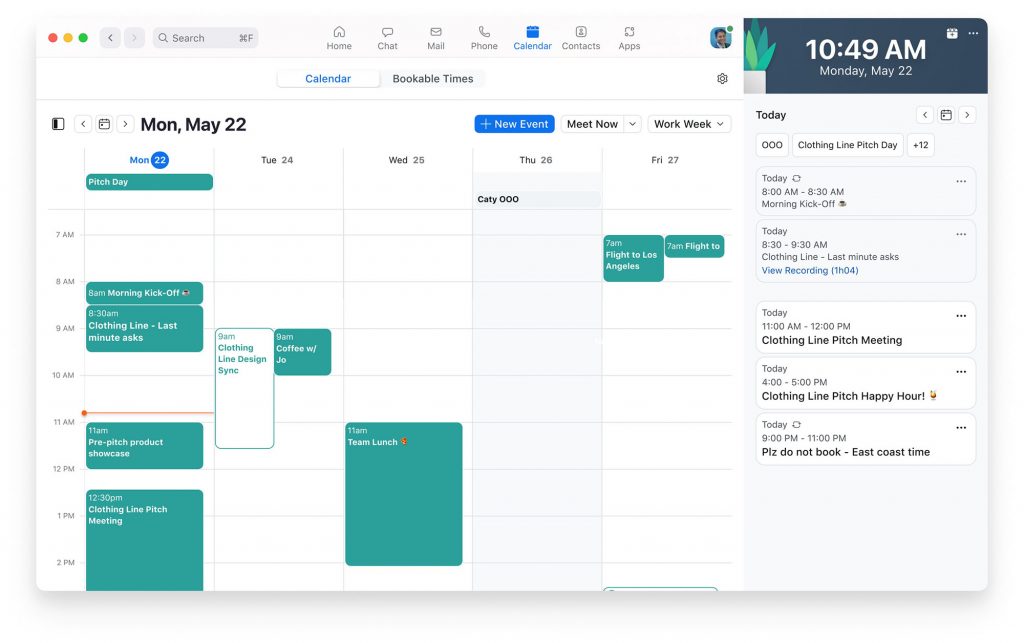 Back in September, Zoom Chat was rebranded to Zoom Team Chat. A couple of new features were also added to foster effective communication, for instance, the ability to share the in-meeting chat right inside Zoom Chat.
With this move, Zoom now provides its users with a unified experience, where they can access video conferencing tools, Zoom Team Chat, Whiteboard, and more.
Oded Gal, Zoom's Chief Product Officer further added:
These new products work together with the communication and collaboration offerings already available within Zoom Meetings, Phone, Whiteboard, and Team Chat. Now, teams can move quickly and seamlessly from email to a video meeting, elevate a chat message to a phone call, collaborate on projects, and early next year, they can share out whiteboards, all without ever leaving the Zoom app.
Zoom mail is end-to-end encrypted, which is why the company's CEO indicated that the service is most suitable for small-to medium-business customers that need private and secure communication channels. What's more, they also get to access all the apps they might need in one convenient location as opposed to switching between apps which disrupts the flow of work.
Moreover, users will now pick up the newly introduced '@zmail.com' domain where those subscribed to the Zoom One Business plan can come up with their own unique domain. To access the Zoom-hosted email and calendar services you will need either the Zoom One Pro or Zoom Standard Pro subscriptions. Furthermore, both the email and calendar clients for Zoom can be integrated into Google and Microsoft 365 services.
During the event, Zoom also launched new features, for instance, Smart recordings, meeting templates, and more. The company further added that it will be launching a new AI-powered chatbot, Zoom Virtual Agent in 2023 which will help its clients with all their queries and issues.
via: The Verge