Microsoft unveiled a plethora of new devices yesterday via a press release, including the Surface Go 2, Surface Book 3, the Surface Earbuds as well as a new version of the Surface Headphones. However, in addition to those, there are a couple of new accessories, specifically the Surface Dock 2, the Microsoft Ergonomic Desktop, and the Microsoft Bluetooth Desktop bundles. These keyboard and mouse bundles along with the new Surface Go sleeve, are now up for pre-order from the Microsoft Store.
It's worth noting that these keyboards and mice are not exactly new, as they could already be purchased separately. However, these new bundles offer a chance to save some extra bucks
Microsoft Bluetooth Desktop
Starting with the Microsoft Bluetooth Desktop bundle (shown below), which is priced at $59.99 and connects to your Windows PC via Bluetooth. The Microsoft Bluetooth Keyboard comes with a Slim/modern design and features built-in-shortcut keys, Office and Expressive Input (emoji) keys, and Snipping key. While the Microsoft Bluetooth Mouse makes it easier to work across documents with a dedicated scroll wheel. You can pre-order the Microsoft Bluetooth Desktop bundle here.


Microsoft Ergonomic Desktop
Next up is the $89.99 Microsoft Ergonomic Desktop bundle, which you should expect to be lightweight, durable, more ergonomic, and comfortable. To improve your productivity, it features dedicated function keys for Office, emojis, search, easy access to media controls, and more. Additionally, it also features built-in Office and Expressive Input (emoji) and the Snipping Key. The two programmable buttons allow you to multitask your way, and you can pre-order it from Microsoft Store.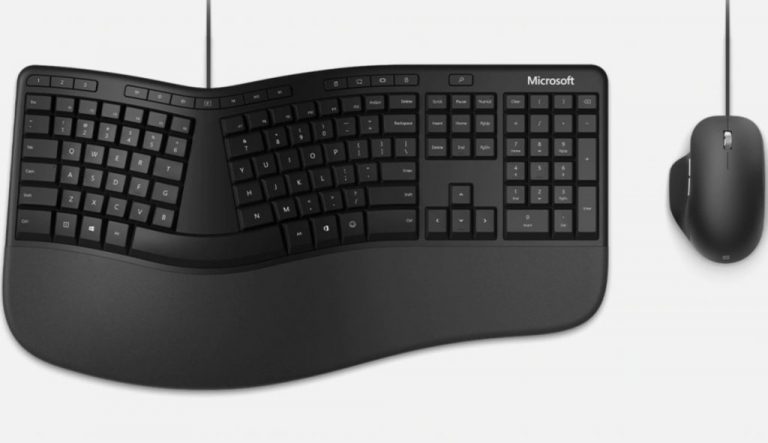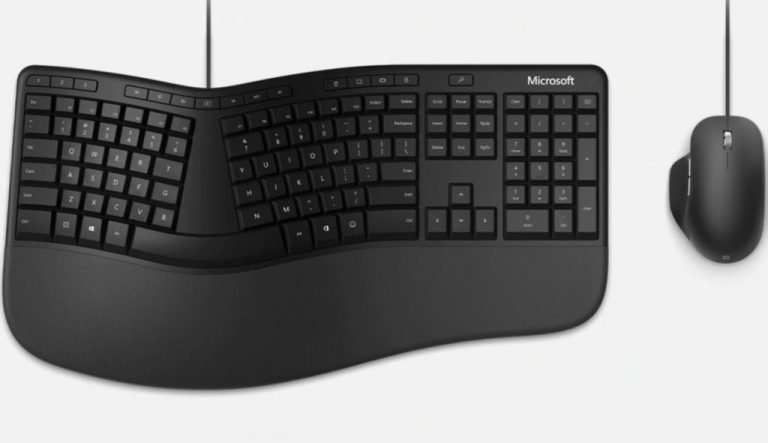 Surface Go Sleeve
Besides the new Surface Go 2 devices, Microsoft also announced the new Surface Go Sleeve (pictured at the top of this post). Since the second-gen Surface Go device inherits the physical dimensions of the older Surface Go, the new Sleeves from Microsoft are compatible with both Surface Go and Surface Go 2. You can pre-order the Surface Go Sleeves now for $69.99 in the following colors: Ice Blue, Poppy Red, Sage, and Mate Black.
Microsoft is offering a special discount for eligible students, parents, teachers, and the military and you can check the eligibility criteria from here.
Surface Mobile Mouse
Finally, the Surface Mobile Mouse isn't exactly new, but Microsoft is releasing a few more color variants, which join the existing Platinum, Burgundy, Cobalt Blue. In order to align with the new Surface Go 2 Type Covers, the software giant has announced that the Surface Mobile Mouse is now available in Ice Blue and Poppy Red as well. For anyone interested, place your pre-orders for the new color variants on Microsoft Store for $34.99.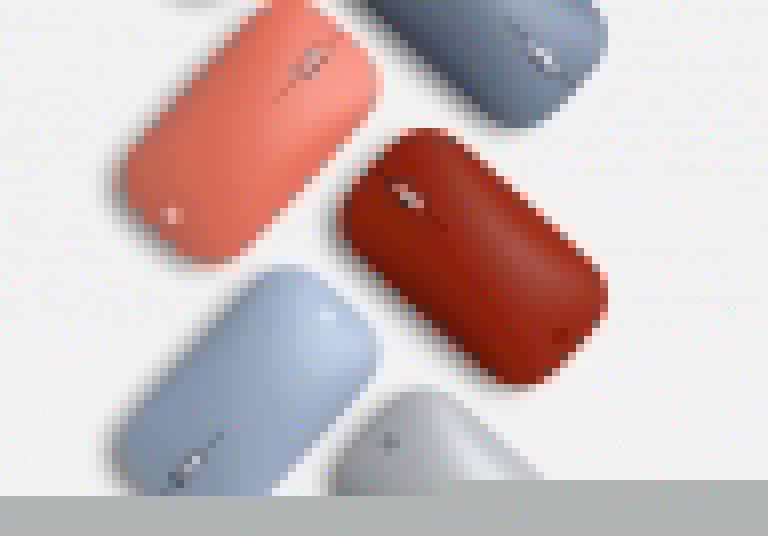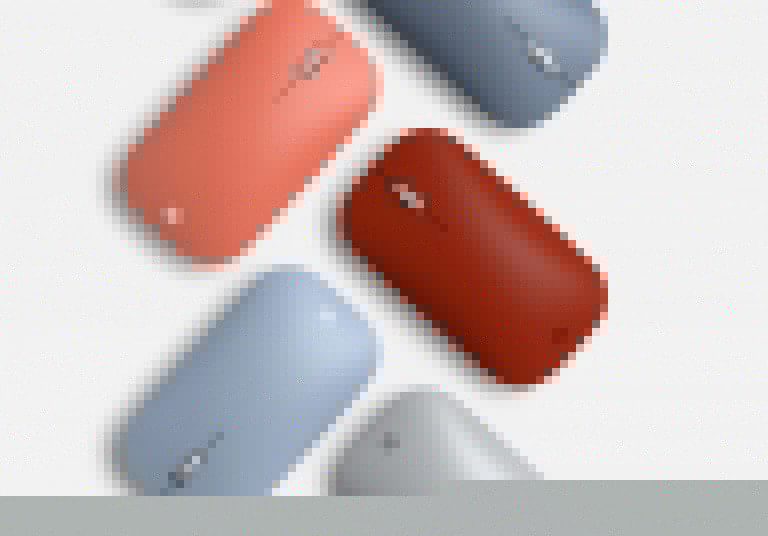 Do you think that the new color variants have been designed to conform to your new Surface devices? Sound off in the comments down below.