Starting at $279.00
I've recently tested the YHE BP Doctor Pro, and it's reminding me of the Microsoft Band in so many ways.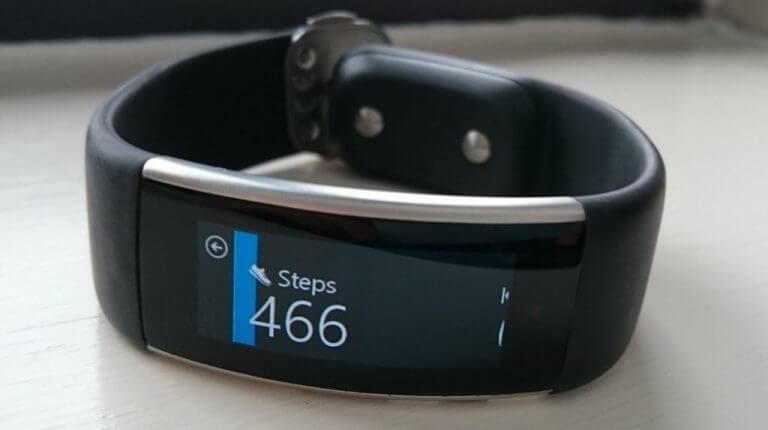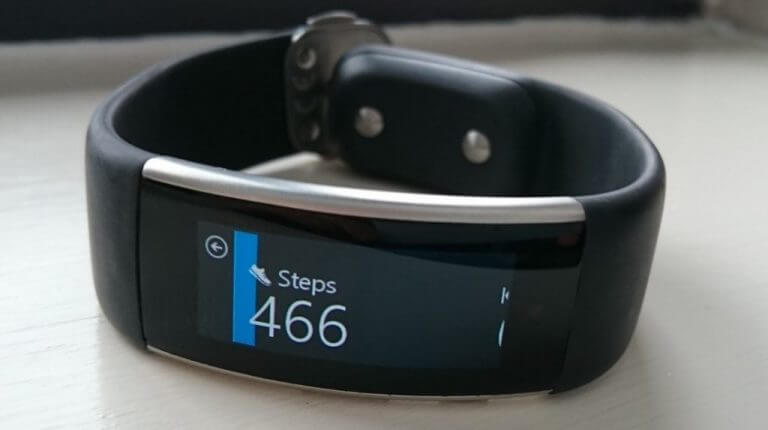 Smartwatches have evolved from mini wrist phones to hyper specific fitness notification buzzers, and that's exactly what many people want. Ironically, Microsoft's attempt to pioneer a device almost exclusively focused on fitness landed with a resounding thud, in large part because of ecosystem buy-in and lack of support from the company.
Fast forward a few years and Apple now leads the pack of wrist-based fitness platforms after finally figuring out its platform approach and leveraging some broad and niche fitness tracking efforts from competitors. Through relentless tinkering, Apple has risen to the forefront of niche health tracking of items such as fall detection, Atrial Fibrillation, Sinus Rhythm, ECG and Sleep Apnea.
As for Microsoft Band owners, most if not all, were eventually forced to switch to other platforms during this recent evolution of smartwatches. However, there are still many who would like to remain platform agnostic but wear a device with a similar hyper focus on fitness in accurate and measurable way like the Microsoft Band and the YHE BP Doctor Pro could fill that niche.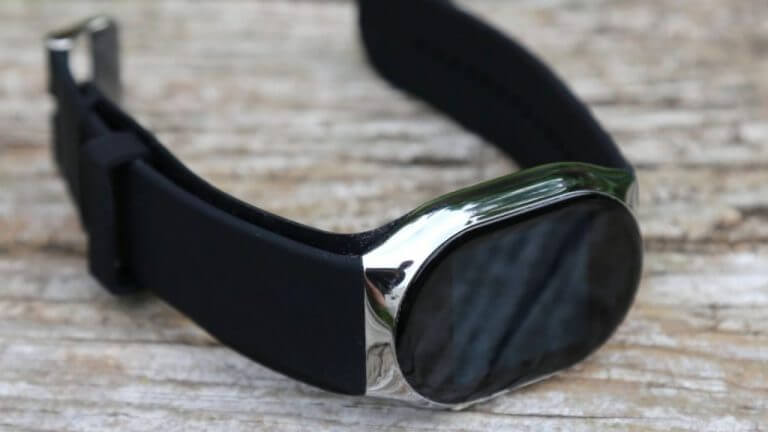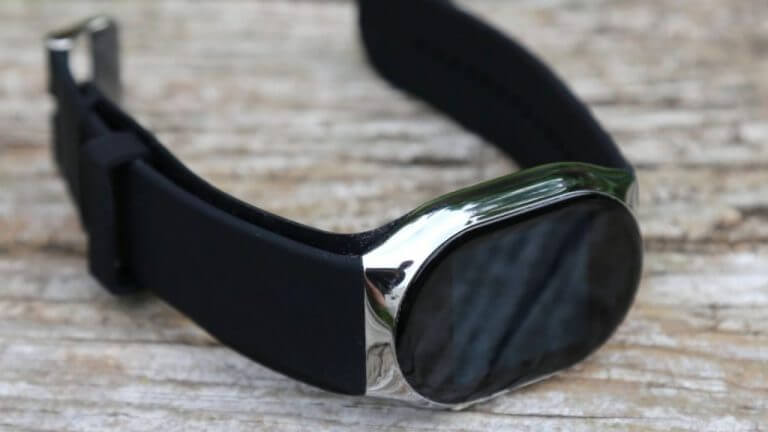 Look and Feel
I found the YHE BP Doctor Pro was not as subjectively stylish as the Apple Watch, Fitbit Versa or the Samsung Galaxy Watch 4, but what it lacked in style it made up with functional form, akin to the Microsoft Band 2. The BP Doctor Pro is a chunky wrist adornment by design as it houses its innovative blood pressure monitor band at 54 x 38 x 12.9mm in size. The oblong watch face covers the entirety of the top of most wrist (I have large wrist) with the inflatable cuff covering the remaining portion of the wrist from sides to bottom.
YHE opted for shiny silver aluminum casing for the watch face that attaches to two black rubber accent bands. The aluminum finish is prone to small scratches, so be aware where you swing your wrist when wearing the BP Doctor Pro. The top part of the black rubber wrist band is double thick in size as it houses the inflatable blood pressure monitoring section. Adjacent to the rubber blood pressure strap is the BP Doctor Pro's triaxial accelerometer and gyroscope that help measure all of the standard fitness and health metrics such as steps, activities, workouts, heart rate, sleep, SpO2 and blood pressure.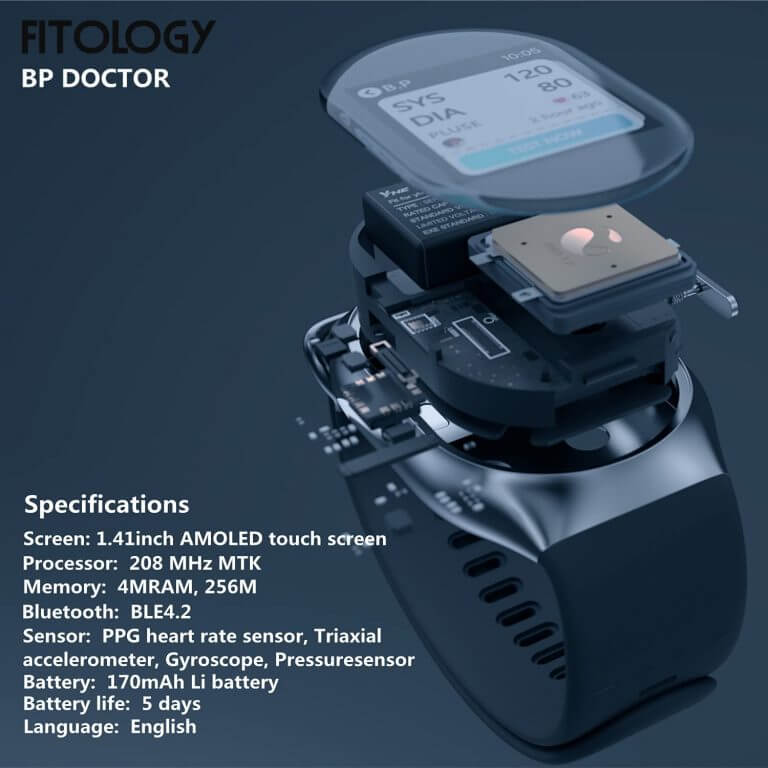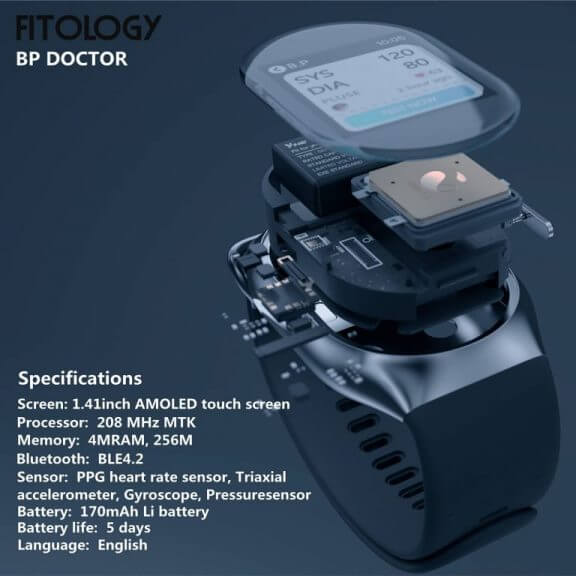 As for what a wearer immediately sees is the 1.41-inch AMOLED display which offers a 320 x 360-pixel aspect ratio which comes through in bright, crisp, colorful notifications. I'm not sure of the nit count but the screen gets plenty bright in direct sunlight for legible notifications. Unlike the Apple Watch or Galaxy Watch, the BP Doctor Pro uses a simple button configuration to interact with the interface that includes a home button on the right side as well as an on/off switch which triggers the home screen.
The 30-mm wide rubber band offers a substantial feel to the BP Doctor Pro but may be a bit much for smaller wrists and because of the BP strap is bolted onto the back of the device, there doesn't appear to be an effortless way to change straps to address this.
How it works
For someone with high blood pressure and hypertension, keeping of additional daily or hourly track of your blood pressure levels could serve more than completing a standing ring or waist twist on other device and platforms.
Thankfully, the BP Pro Doctor makes taking your blood pressure measurements relatively easy. In the box of the monitor, owners get a diameter tape to make sure you have the right rung in place to fit the blood pressure strap in place. I cannot stress enough the importance of the diameter tape unless you would like to spend half your day holding your hand over your heart to end up with an error screen when attempting to measure your blood pressure.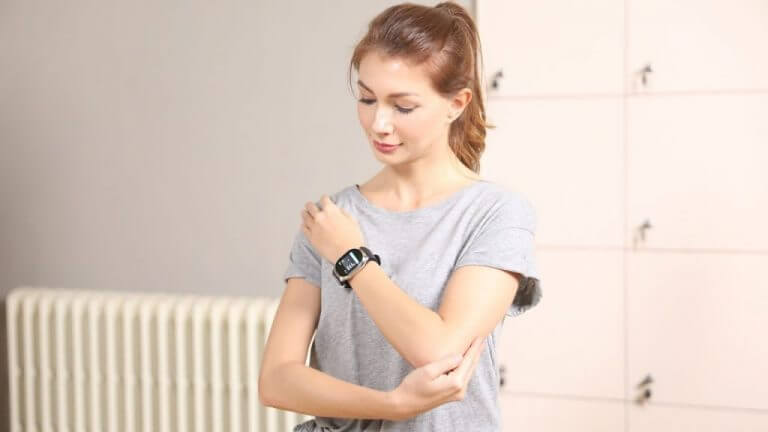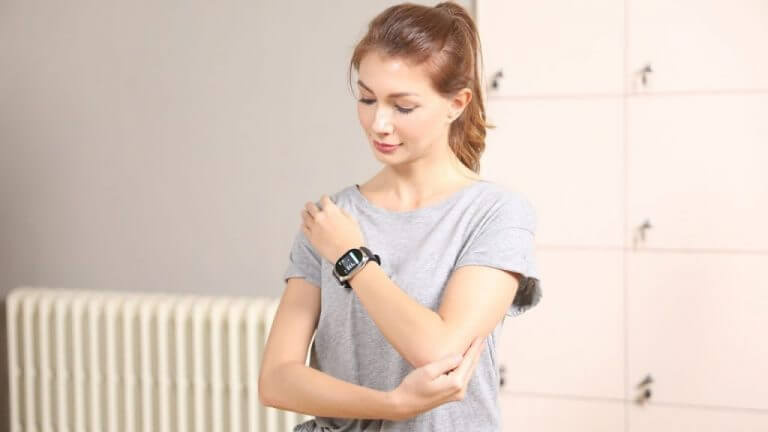 When you have the BP strap in place, and trigger the blood pressure monitoring, your prompted to raise the monitor to heart level which can be achieved through various methods but the one I found easiest and most reliable was simply placing your hand over your heart or exposed chest plate depending on which wrist you wear the BP Doctor Pro.
Next up, one of the rubber bands will begin to inflate and tighten around the wrist as it begins to constrict the area around the measured artery.  From hitting the BP measure icon on the screen to receiving tracking measurements takes about one minute (if the straps placed appropriately around the wrist). During this time, there is an onscreen, real-time measuring sequence that tracks the blood pumping your veins.
For accuracy's sake, the BP Doctor Pro is sensitive to movement during blood pressure tracking and slight movements will reset the entire process. Fortunately, the proprietary software does offer a quick countdown when its off track to help users rest their wrist placement before the entire blood pressure measurement is considered a failed effort.
When an incomplete or failed measurement happens, users are instructed to wait a few minutes before attempting another, presumably to cut down on the number of miscalculated measurements.
On successful measurements, users are greeted with either a green or red circle notification indicating measurements in safe (normal) zones or excessive or high zones. From there, a user is directed to a dedicated history page on the watch screen of previously recorded BP measurements to track trends.
The in-box paperwork that comes with the BP Doctor Pro suggest taking the average of three readings to triangulate a more accurate reading, so doing a reading can be become a time-consuming endeavor if you miss nailing all three measurements in a timely fashion, but the results is about as accurate as any in-home monitor on the market.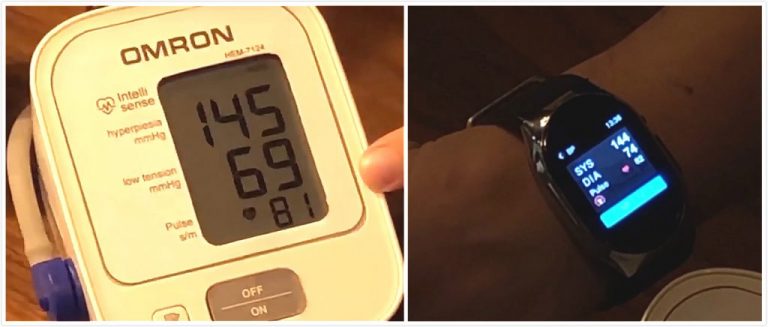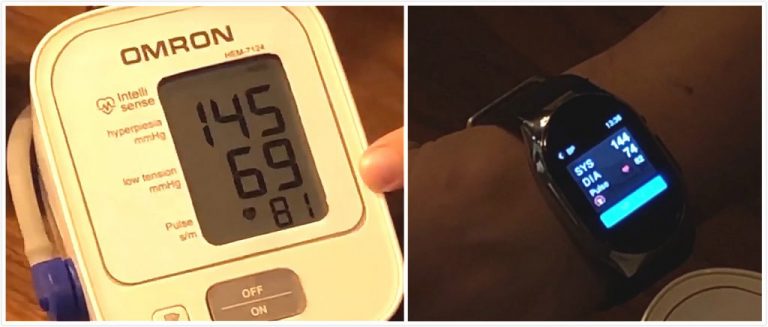 Because of the placement of the BP Doctor Pro on the wrist, users may note the higher readings due to the arteries being narrower around that area. While the upper arm is normally where doctors measure blood pressure, the wrist is still a fairly accurate way to track trends.
In addition to blood pressure, the BP Doctor Pro can also track SpO2 and heart rate variability (HRV) which can help notify doctors of heart disease, hypertension of heart failure through irregular heartbeats.
The App
Part of the reason the Microsoft Band 2 failed as a general consumer product was its outlier technology that did not tie into either of the two larger platform ecosystems. The Microsoft Band 2 charted its own course and tied most of its fitness tracking into its proprietary app with only a handful of metrics shared with Google Fit or iOS. The BP Doctor Pro narrowly avoids a similar fate, but only by a few additional metrics, overall, most of the measurements are self-contained in the straightforward app which is available for Android and iOS.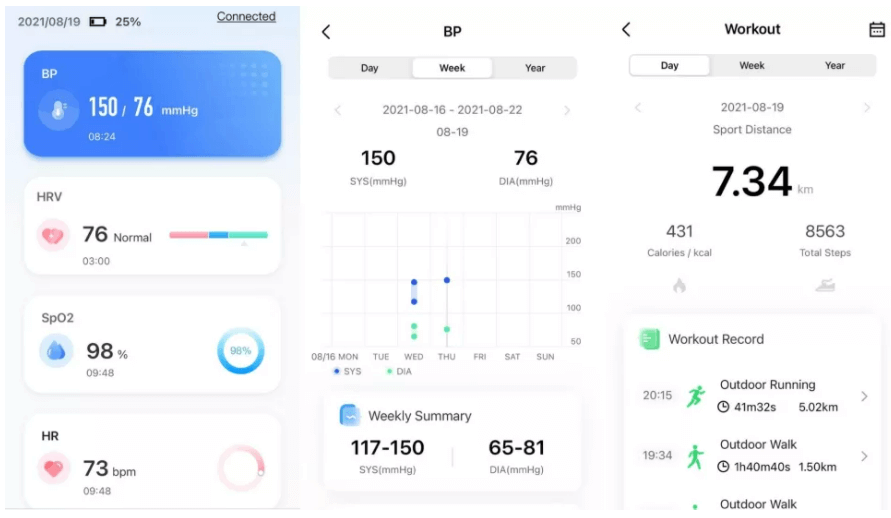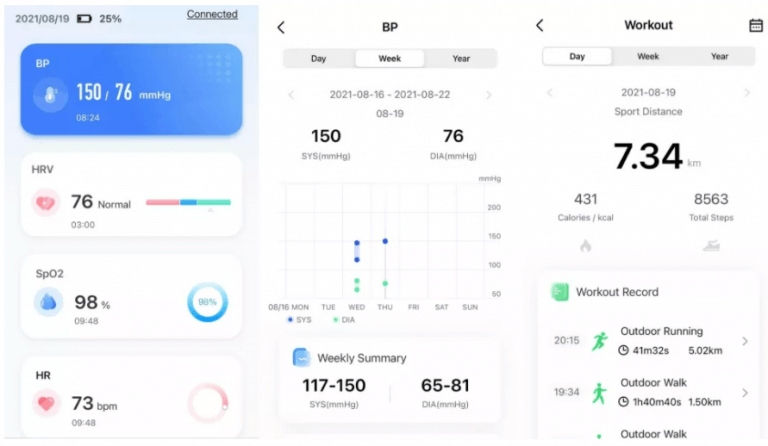 The app design and functionality take after Samsung's Health app with lager rounded squares of information, bright multi-colored indicators, and large activity tracking icons. Like the Samsung Health app, there are places that store daily, weekly, and yearly records of workouts, activities, steps, blood pressure readings, food, sleep analysis, calories, weight changes, blood oxygen saturations and more.
Since the BP Doctor Pro does deal with delicate heart related tracking, there are exports users can use to give their doctors that include a 30-day analysis report that can also be accessed by family members who might also want to check on loved ones from afar.
The app tends to stay up-to-date and records most tracking information within minutes of it being measured, however, I have had quite a few app crashes when I allowed the app to run in the background. Randomly, my Pixel 4XL would alert me the app crashed, and for anyone using Android 12 in beta you know it's a two-thirds screen size prompt which interrupts your entire working screen flow. I'm not sure if it's because I'm using a beta, but none of the other fitness tracking apps I use have encountered crashes to-date.
The most compelling aspect of the BP Doctor Pro is less about the signature cuff, but how it all ties into the gradual effort to lower blood pressure. Tracking activities alongside workout's and setting that information right next to real-time blood pressure measurements should allow wearers to be mindful of the exercise's that help produced the best BP results.
As most physical activities help pump more blood through body and alleviate stress on the arteries, those looking to make a more immediate impact on their blood pressure measurements can tie their results tracked by the BP Doctor Pro. For instance, a 2-mile walk may help to lower a BP measure by 4 to 5 points, but 15 to 30 minutes of resistance training not only lowers the measurement by ten points, but it may also have a longer lasting effect on future readings that day. All this information is contained neatly on the band and in the app.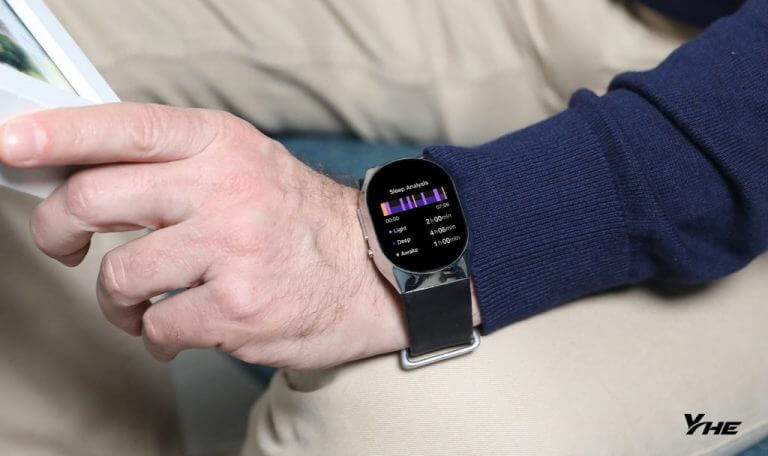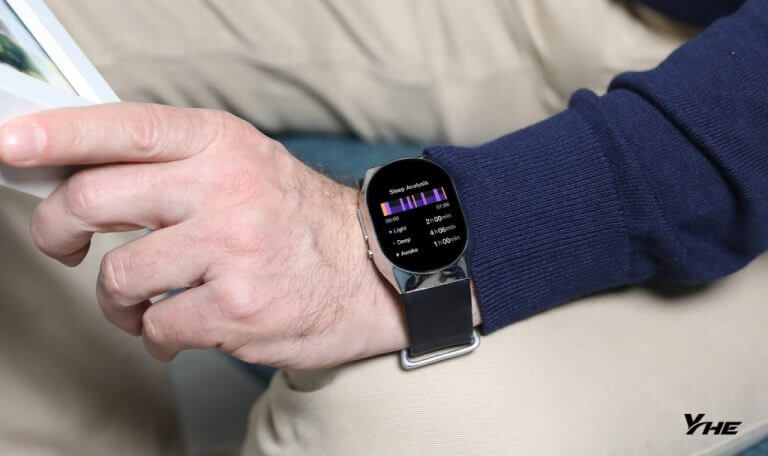 Unfortunately, a lot of the tracking will have to be done manually as the only native exercises the BP Doctor Pro tracks are walking and running. Yep, swimming is a no go for the BP Doctor Pro as it not only doesn't track it, but is not waterproof, but simply water resistant up to sweat and light rain.
Summary
As with the Microsoft Band and Band 2 the BP Doctor Pro is a mostly platform agnostic tool that offers up a ton of information and utility at the sake of design and mass appeal. There aren't a ton of watch face options, no native apps for the platform, but it does support notifications from almost all 144 apps I have installed on my phone and its battery has lasted up to two full days without a charge and constant blood pressure measurements. Also, like the Microsoft Band, the BP Doctor Pro lacks the sense of community platforms such as Fitbit, Samsung Health, Garmin, and Apple Fitness have fostered over the years.
However, if you're looking for a more practical and mobile blood pressure monitor than some other take-home alternatives as well as spruced up pedometer, the BP Doctor Pro is a recommended choice. Blood pressure monitoring is an area that Garming, Apple, Samsung, and Fitbit have yet to conquer and for people looking to make an immediate and lifesaving change to their blood pressure measurements, the now $279.00 BP Doctor Pro is not only an excellent value but a no brainer purchase of gift.