Microsoft has just announced the release of the November 2019 system update for Xbox One consoles, which brings the new Xbox Action for Google Assistant to all users in countries where the Assistant is available. The software giant launched a public beta of the Xbox Action for the Google Assistant back in September, and it's now joining the Xbox Skill for Alexa to allow Xbox One owners to control their console with voice commands.
To get started with the Xbox Action for Google Assistant, you'll need to download the Google Home app for iOS and Android, and then add the Xbox Action within the app. Once you've signed in with your Microsoft account, you'll be able to use the Google Assistant to turn your console on or off, launch games and apps, and more. You can find the full list of voice commands you can use below:
| Action | Command |
| --- | --- |
| Turn on | Hey Google, turn on Xbox. |
| Turn off | Hey Google, turn off Xbox. |
| Launch game | Hey Google, play Gears 5 on Xbox. |
| Volume up | Hey Google, volume up on Xbox. |
| Volume down | Hey Google, volume down on Xbox. |
| Mute | Hey Google, mute Xbox. |
| Un-mute | Hey Google, un-mute Xbox. |
| Pause* | Hey Google, pause. |
| Play* | Hey Google, play. |
| Next* | Hey Google, next. |
| Previous* | Hey Google, previous |
| Take a screenshot | Hey Google, take a screenshot on Xbox. |
| Record a game clip | Hey Google, record that on Xbox. |
| Reboot | Hey Google, reboot Xbox. |
| Stop | Hey Google, stop on Xbox. |
| Watch a TV channel (if live TV is configured) | Hey Google, switch to PBS on Xbox. |
While it's not related to digital assistants, Voice-to-Text Dictation with Kinect or a headset has also been improved in the November 2019 Update, with support for more languages. The full list currently includes English (US & Canada), English (India), English (UK), Spanish (Mexico), Spanish (Spain), French (Canada), French, German, Italian, Norwegian, Portuguese, Japanese, and Simplified Chinese.
Earlier this year, Microsoft also announced that it was making its gamertag system more flexible to add support for Discord-like hashcodes and more alphabets. These gamertag improvements are now available on Xbox One with the November Update, and you'll be able to see gamertags using newly supported characters on profiles, friend lists, messages, Clubs, LFG and more. You don't need to change your existing gamertag if you don't want to, but users looking to change their gamertags or create new ones on the console will be able to use these 13 additional worldwide alphabets.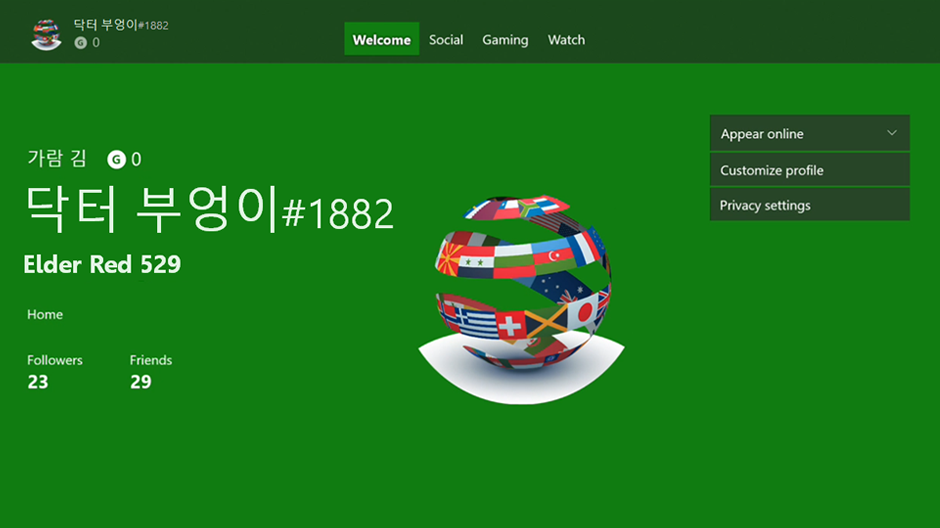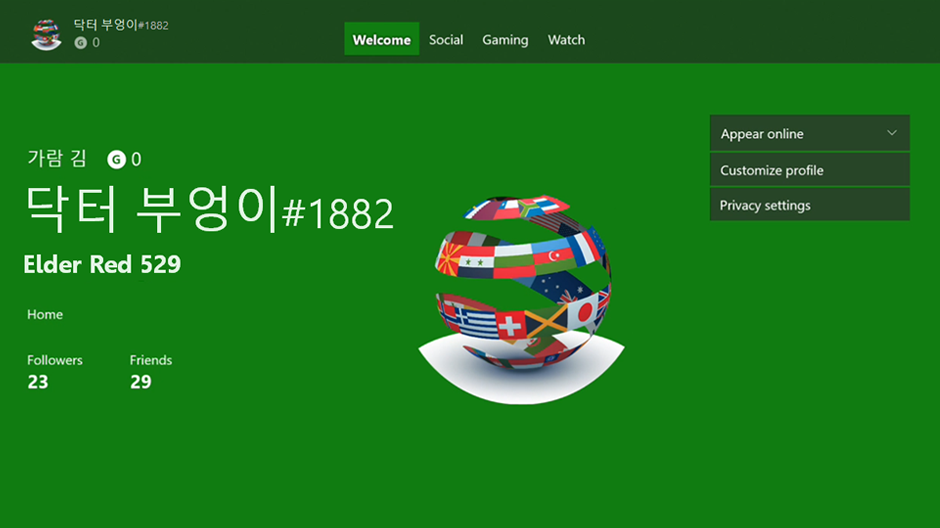 These gamertag updates go along with a new People Search feature, which is accessible from the Xbox guide. The revamped search feature should make it easier to search for other gamers using partial information about their gamertags.
Another highlight in the November 2019 Update is the new Text filters, which should prevent toxic gamers to harass you on Xbox Live. There are four different settings (Friendly, Medium, Mature and Unfiltered) for different types of content, and you can configure these different safety levels by going to Settings > General > Online safety & family > Privacy & online safety > Message safety.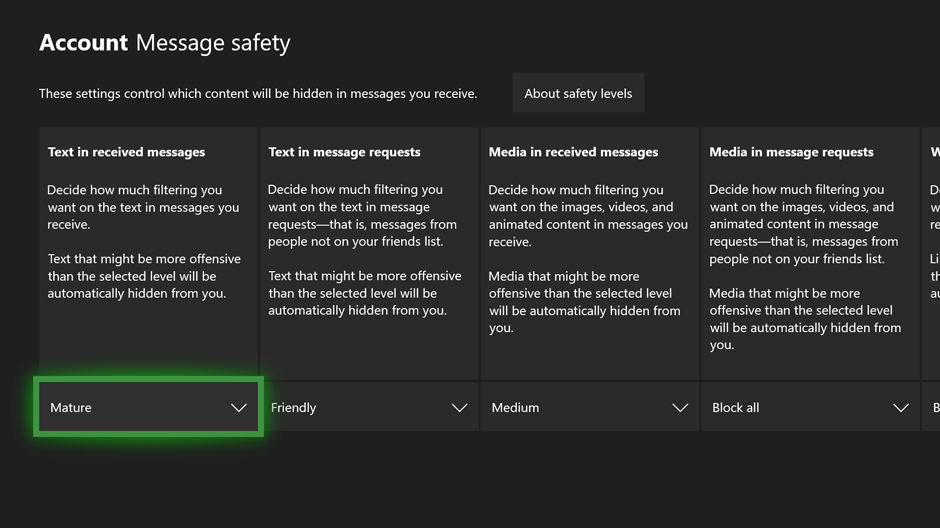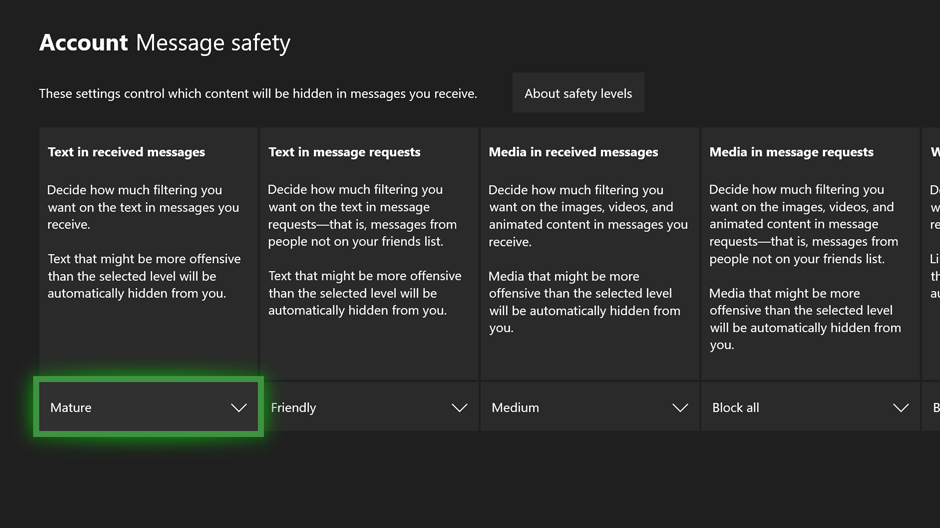 This update also introduces a simplified Settings app, with just six sub-sections that feature the most important settings at the top. Microsoft has also improved the console setup experience to allow gamers to configure their Xbox One's language, time zone, power settings, and more right from the Xbox app for iOS and Android, and this will work even when the console is installing updates.
The November 2019 update may be the last Xbox One system update we'll get this year, as Microsoft has already started testing the next major update to ship in the first half of 2020 with Xbox Insiders. There are not a lot of new features to discuss yet, but Microsoft is currently working on another redesign of the Xbox One dashboard that loses the existing tabbed interface. Hopefully, this should be the last redesign before Microsoft unveils the next-gen Project Scarlett console, which is expected to offer a brand new experience based on Windows Core OS.