To coincide with the big announcement of Bing picking a new AI-powered intelligent search, the Microsoft Office team today announced cool AI-powered features for Word, Excel, and Outlook. New features include rich insights for Excel, an Acryonyms feature for Word, and touches of Cortana for the Outlook app on iOS. The features are all part of how Microsoft is using AI across their core products, helping make AI available for everyone.
First and foremost, Microsoft is introducing a preview of Insights in Excel. Microsoft says this new service can, "automatically highlights patterns it detects, which makes it easier for everyone to explore and analyze their data." Office Insiders will be seeing this feature later in December, experiencing the power of machine learning first hand as the feature gets used by more customers.
Next up, Word is getting a new feature called Acronyms. Also powered by machine learning, Microsoft says this feature can "help people understand shorthand by leveraging the Microsoft Graph to surface definitions of terms that have been previously defined." This feature will be rolling out first in Word Online for Office 365 commercial in 2018 and mainly depends on scanning emails and documents in order to work.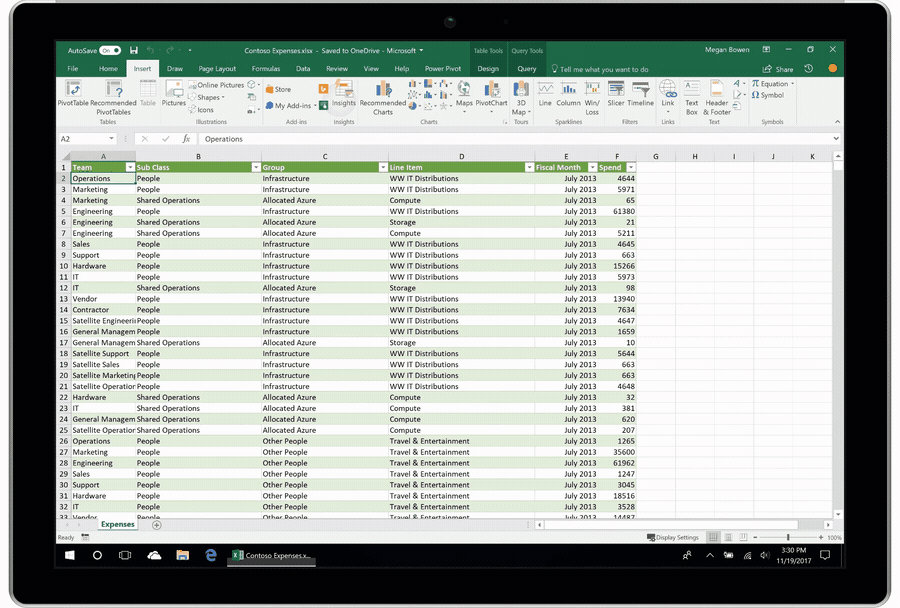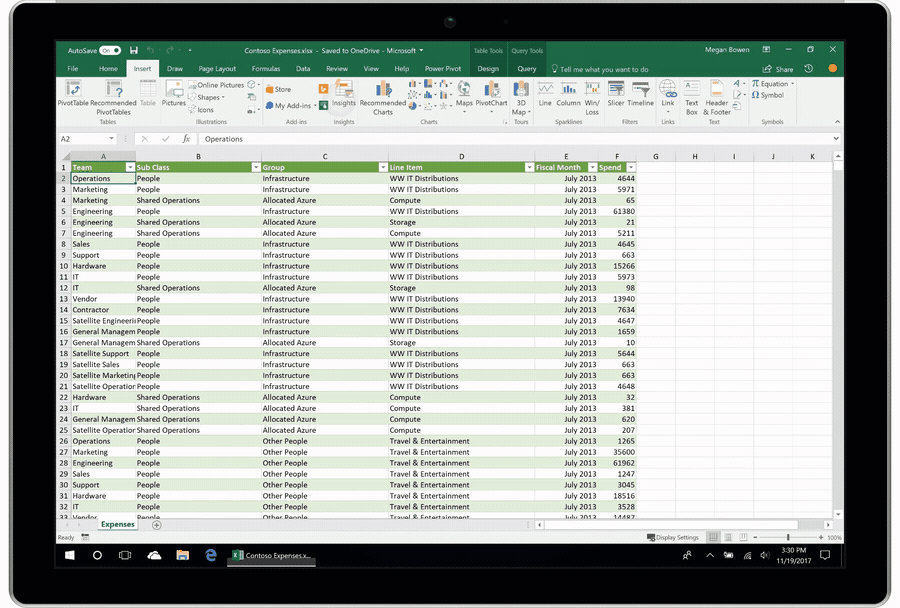 Interestingly, Microsoft is also planning on bringing Cortana to the Outlook mobile app. This brings the power of Cortana's AI to the experience, helping Outlook send notifications, directions, and more based on current location, real-time traffic, and more. The feature is being called "Time to leave" and is rolling out to iOS Outlook users in the Outlook Insider program in all markets where Cortana is available. Andriod users should be seeing it in 2018.
The three new features build on what Microsoft has already introduced this month, including the Whiteboard app for Windows 10. Intelligent search will also be coming to OneDrive and Sharepoint for Office 365 commercial subscribers by the end of December, allowing for a user to automatically extract searchable text from images. You can check here for more on how you can get all these features by becoming an Office Insider.