A group of former Cyberpunk 2077 and Witcher devs have departed CD Projekt Red to form a brand new game development studio.
Known as Blank. (note the period), The new Warsaw-based studio is not the first such to be formed by former employees at CD Projekt Red. Previously, The Witcher 3: Wild Hunt director Konrad Tomaszkiewicz formed Rebel Wolves in early 2022, and later that year Dark Passenger was launched by other former CD Projekt Red developers.
The announcement was made yesterday, May 31st, at the same time CD Projekt Red announced it was laying off around 30 employees. In a statement Blank. co-founder Mateusz Kanik said,
We're thrilled to announce Blank. and to start expanding our incredible team. After working for years in an increasingly conservative industry, we're ready to make bold, impactful projects that share our unique creativity and values. Where the industry champions a dictatorship of the creative individual, we want to give ownership to the team. Where the industry leans on crunch culture, we prefer work-life balance. Where the industry says bigger is better, we're setting our sights on highly polished games with a focus on emotion, story, and craftsmanship.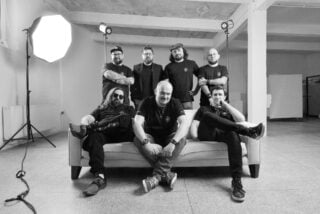 As for what Blank. will be working on, It sounds like it may be something of a departure from what many on the team have done so far. To quote the studio's website:
"Currently, we are working on a character driven story from an apocalypse — with a twist or two…We've had our share of creating huge, super complicated games with open worlds. That's why we focus on simpler goals — uniqueness, emotions, quality, and refinement."
Blank. is apparently still looking to fill its roster, and is reportedly hoping to add up to 60 members for its first game project.
Via Insider Gaming. 
Featured image via Video Games Chronicle.