Microsoft is rolling out an updated paint app to Dev Channel Windows Insiders. The update brings a set of changes and improvements, mainly centered on matching Windows 11 design elements.
Of the changes, there's a new "Edit Color," "Resize and Skew," dialogue. Microsoft says these updated dialogues fit better with the new paint app backdrop. Additional changes include the ability to shift-click on a color swatch to select a color as a secondary color.  We have a preview of what this looks like below.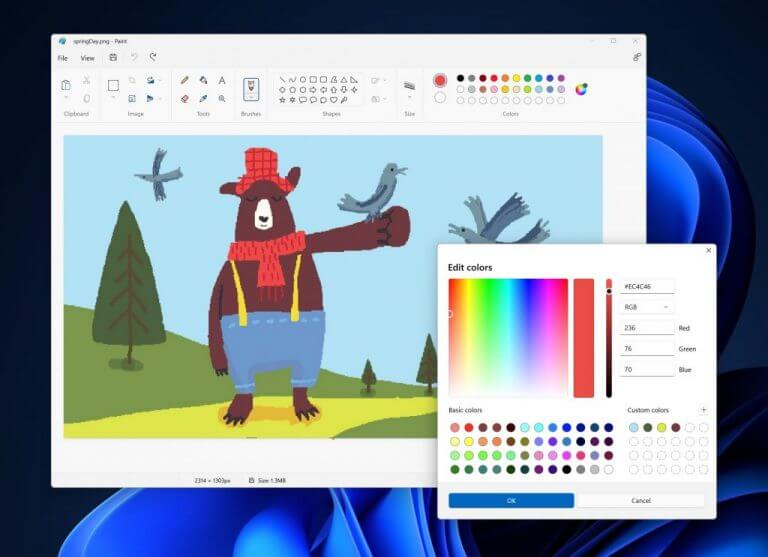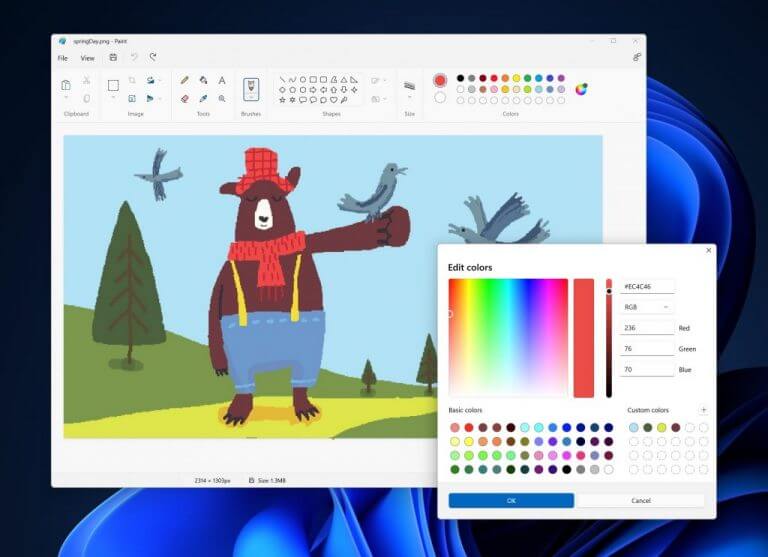 Other bug fixes cover an issue where text boxes would move unexpectedly, where dialogues were not properly localized for some languages. As usual, once Windows Insiders finish beta testing this updated Paint app, everyone else on the regular version of Windows 11 should see these changes, too. Let us know your thoughts in the comments below.