Valve Corporation carries out a monthly survey where they collect information revolving around what kinds of computer hardware and software that their customers are using to access Steam. And with that, May's report is out. Based on the data collected Windows 11 is on an upward trajectory as it is edging closer to 20%.
According to the report, Windows 11 share is currently at 19.59% up from 18.94%. Steam usage is almost completely reliant on gamers as it provides the largest digital distribution platform for PC gaming.
With that said, Windows 10 remains at the top of the chain taking up 73.89% of the share. Remember, we had reported earlier that users can now run Windows 10 on Steam Deck though with some limitations as it does not support dual-booting yet. Here is the complete rundown provide in the report.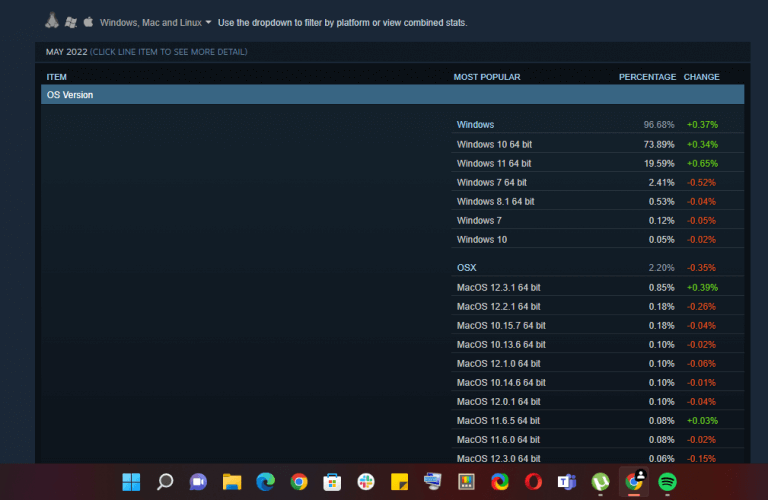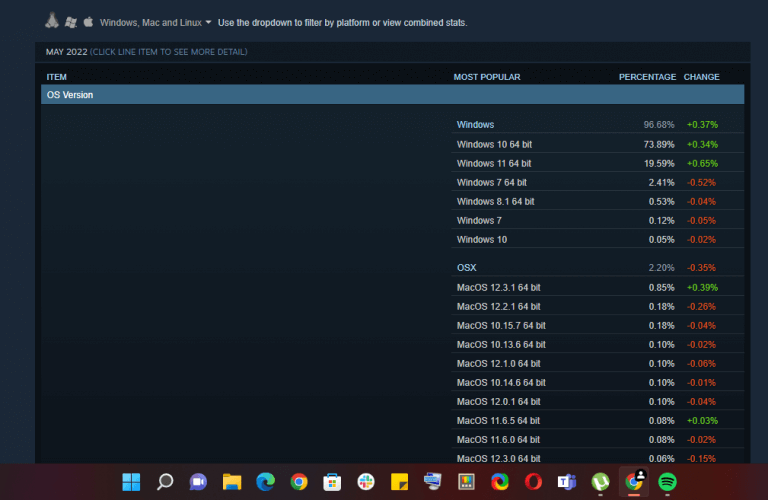 The report also featured processors, graphics cards, and configurations that were used by gamers to on Steam, where the system RAM was up buy almost 1% from April and is now at 51.41%. As for GPU, Nvidia was reported to be at 75.93%, AMD at 8.95% while Intel retained April's mark 8.95%. Also, Nvidia GTX 1060, Nvidia GTX 1650, and Nvidia GTX 1050 Ti are the top and most common graphic cards being used by gamers on Steam as spotted by Neowin.