Welcome back to our weekly Windows 10 Mobile news recap series, where we go over the top stories of the past week in the world of Microsoft's mobile operating system. Let's get started.
Joe Belfiore officially states Windows 10 Mobile is in maintenance mode
We've been waiting for this announcement for years, so at this point, it more or less feels like a formality. Joe Belfiore has taken to Twitter to announce that Windows 10 Mobile would no longer be a priority for the company – stating that the platform was now in "Maintenance Mode." At worst, this means the end of the line for Microsoft's mobile hopes. If you're optimistic, though – although you'd be forgiven if you're fresh out of optimism – this could mean that a "Surface Phone" announcement is imminent. The rumored Andromeda OS could still very well be on the horizon.
Of course we'll continue to support the platform.. bug fixes, security updates, etc. But building new features/hw aren't the focus. ???? https://t.co/0CH9TZdIFu

— Joe Belfiore (@joebelfiore) October 8, 2017
Most people think that the Surface Phone is on the way
A good chunk of you are optimists, as it turns out. In a poll we put out that got nearly 1,700 votes, almost half of you said that a Surface Phone will "change the game," with a good chunk of you beyond that thinking a Surface Phone will come out, but be mainly business focused. Right now all we have is our hopes – but they'll have to be enough.
Cortana tells users that Windows Phone isn't dead yet
You should probably take this one with a grain of salt, but it's gotten some of us here at OnMSFT to put on our tin-foil hats and speculate. Cortana has pushed out a news update to some Windows 10 Mobile users sharing an opinion piece from PC Mag telling us, essentially, that we're overreacting to Belfiore's comments, and Mobile is fine. The only reason this is worth noting is that this notification never should have happened. Brad Stephenson, our writer who got this notification, has his Cortana alerts 100% off. Same goes for some of the other people who received this. It makes you wonder if someone at Microsoft is trying to signal us something – but, seriously, this is wild speculation.
Groove adds a Spotify link on Mobile and PC
Finishing up this week, we can touch on another service that's been pruned from Microsoft's game plan. The paid Groove Music service has been ditched, and there's now a banner on the Groove apps suggesting that users instead move to Spotify. Most people have been using Spotify anyways, what with it being the widely regarded standard of quality for music streaming, so this isn't totally surprising. Keep in mind, Groove will remain functional as a media player – the paid service is just being discontinued.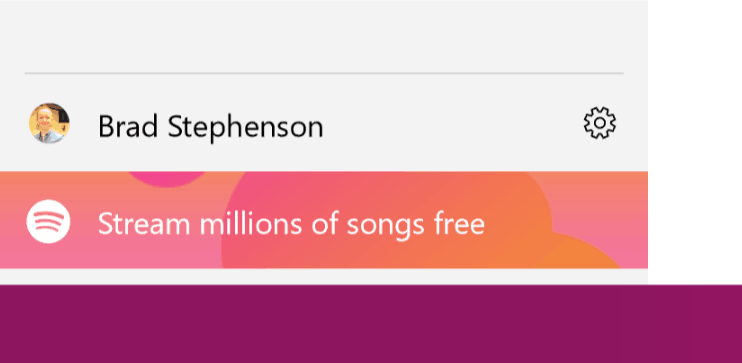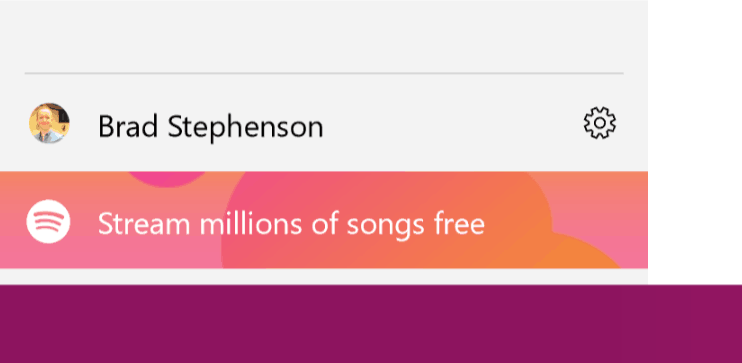 We'll see you next week with more Windows 10 Mobile news!