The Windows 10 May 2020 Update is continuing its slow progression in AdDuplex's latest survey, where it finally showed a double-digit usage share. Indeed, 11.6% of the 134,000 surveyed PCs were running the May 2020 Update in July, compared to just 7% last month.
The May 2019 Update remains the most popular version of Windows 10 at 43.6%, followed by the November 2019 Update at 36.8%. "As is now common, the growth in the latest update's numbers comes primarily not from its predecessor but a version before that," noted AdDuplex.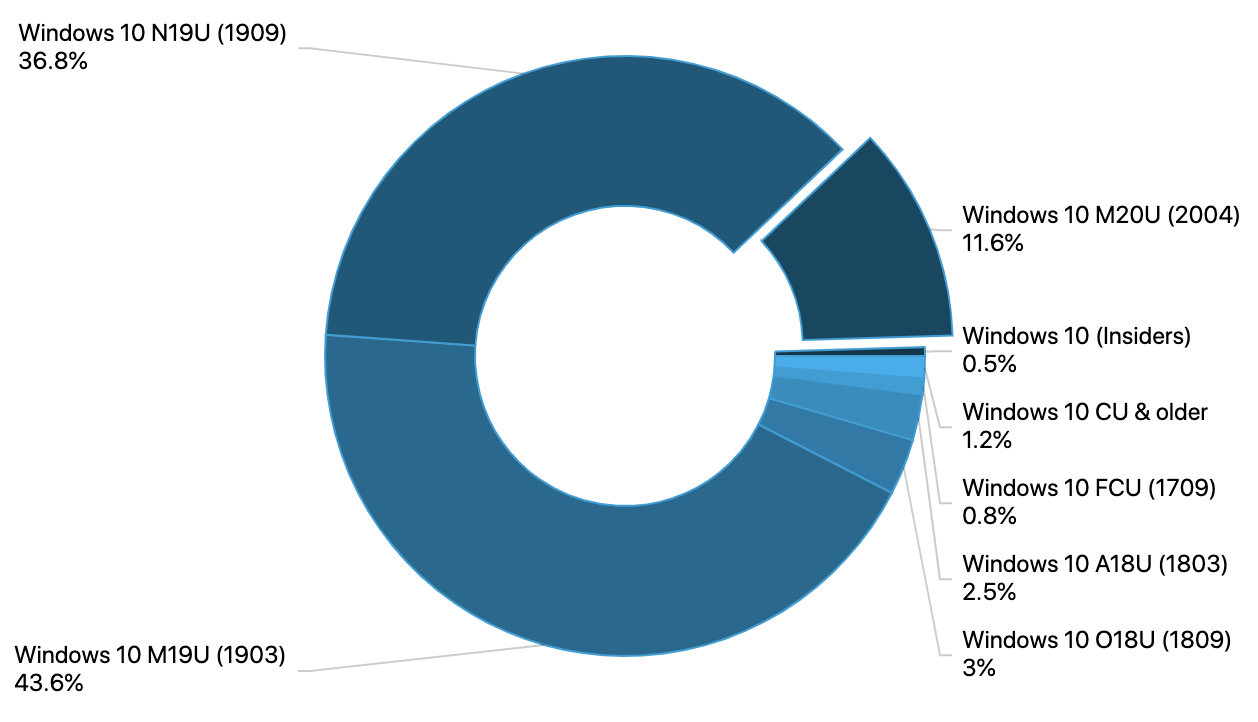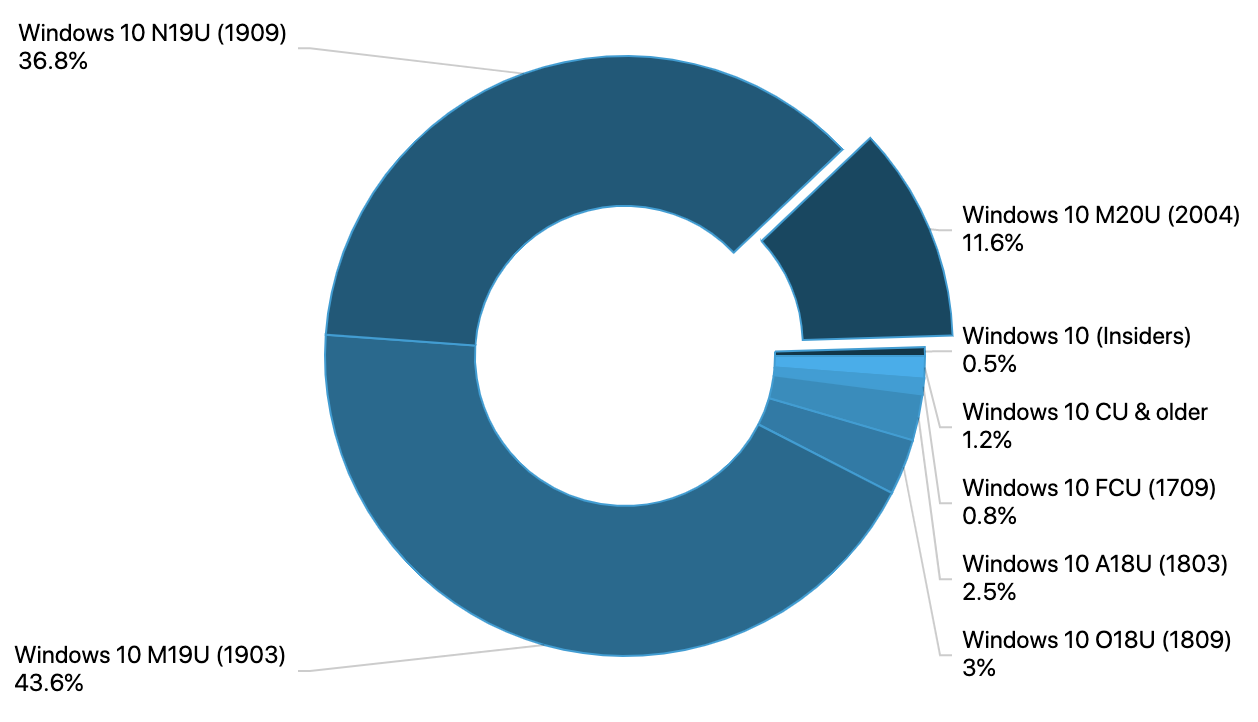 Last week, Microsoft announced that more Windows 10 PCs would start receiving the May 2020 Update automatically in the coming weeks. The company is once again using machine learning to determine which PCs won't encounter any problems after installing the major update, which has still several known issues.
Checking the Windows 10 Health Dashboard today, we're seeing that there are still some upgrade blocks in place due to compatibility issues with Nvidia, Conexant, and Realtek drivers. To our knowledge, owners of recent Surface devices such as the Surface Pro 7 or the Surface Laptop 3 are still unable to install the update, though your mileage may vary.
Are you already running the May 2020 Update on PC, and if so are you satisfied with it? Let us know in the comments below.