Microsoft has been in a strong position in the gaming market since the release of the original Xbox back in 2001. But with the company's new ambition to bring its popular system over to mobile devices, I'd say it could be in a position to take the lead over its current rival, Sony.
But while the Japanese entertainment giant is often seen as Xbox's primary competitor, the market is shifting a bit. Google Stadia aims to bring AAA game titles on any device, whether it be your TV, computer, tablet, or that thing in your pocket. Amazon is also reportedly launching its answer to video game streaming next year, and even Sony has promised to take Playstation Now "to the next level".
While Amazon, EA, and others are expected to be late bloomers in this new market, Google's Stadia and Microsoft's Project xCloud are already taking things a little further. We've already had our hands on with both streaming services, and while Google definitely has something going, out hands on impression on xCloud might be just a little more favorable.
Although it's still early days for game streaming technology, I'll tell you why I'm in favor of xCloud over Google Stadia, and why I think you should be hyped, too.
xCloud will work on both Wi-Fi and cellular networks
I think Microsoft has the right strategy. The Xbox One is already a popular console, with a mature platform and a vast catalog of big-name titles. But with many people on the move all the time, the company's safest bet is to bring what it already has onto people's mobile devices.
That's why I think it's important that it works in as many places as possible. Microsoft has already partnered with several mobile carriers to optimize its service over LTE, including T-Mobile in the U.S. In fact, the magenta carrier is already highlighting xCloud as one of the things you'll be able to enjoy on its 5G network launching next month.
Google Stadia, on the other hand, will be much better suited exclusively on Wi-Fi. Actually, the Stadia controller won't even work without Wi-Fi, as it connects straight to the game servers though the internet, with no option to use it as a Bluetooth controller if you want to take it out of the house.
I can see the appeal of the Stadia controller. Not having to re-pair the game controller through Bluetooth every time you switch devices is definitely a plus, something that can't be said about the Xbox wireless controller. But come on, Google, you could have added Bluetooth as an option.
xCloud is putting a little more emphasis on mobile
Google's mindset is relatively simple: to allow gaming on any TV without that bulky box that goes beneath. Microsoft already has something going in the living room, so it's able to focus more on mobile gaming scenarios. So on top of already being optimized for cellular networks, Project xCloud is already in beta on a variety of Android phones and tablets, and it's coming to Windows 10 PCs soon.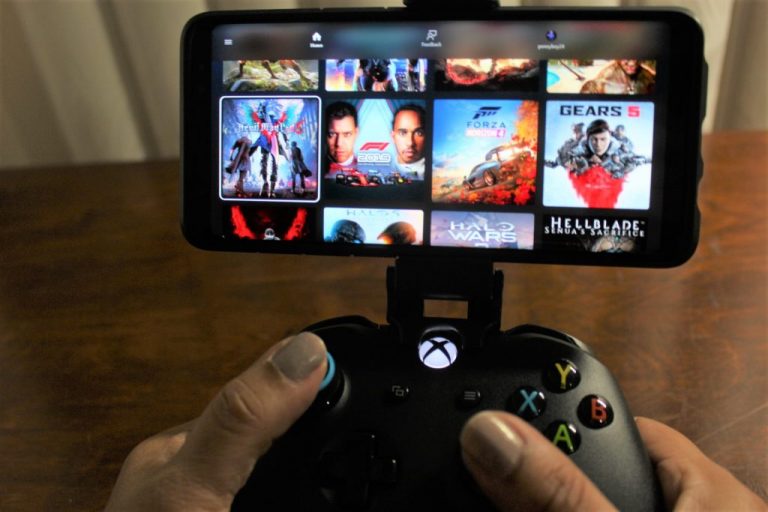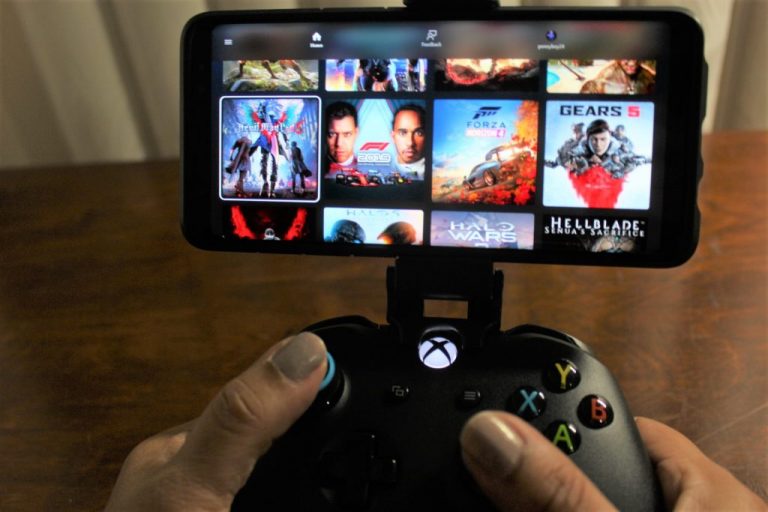 Stadia also works on mobile devices, albeit Pixel phones exclusively, for the time being. I'm not sure exactly why Google has chosen to restrict on-the-go access to only a small number of devices, but that's perhaps the main reason I didn't order the Founder's Edition in the first place.
As someone who already owns a system that's still enjoyable to use, why would I put $129 into a service that doesn't have many games yet? It's definitely not because I want to play those games on my phone, because quite frankly, I don't have a Pixel.
Even Stadia will require an initial investment to play on the TV
For those who missed out on the Founder's Edition, Google is now selling the Premier Edition in its place, which still comes with a Chromecast Ultra, Stadia Controller, and three months of Stadia Pro for 4K HDR streaming and a free game each month. But even that's $129, and if you want to continue to experience 4K gameplay with 5.1 stereo sound after your initial period, that'll cost you $9.99 each month.
With Black Friday coming up, Microsoft's Xbox One consoles are cheaper than ever. In fact, the Xbox One S All-Digital Edition is only $149 right now, just $20 more than Stadia and lets you play even with a choppy internet connection. And for just another buck, you can get access to more than 100 games and online multiplayer access for three months with Xbox Game Pass Ultimate


Additionally, xCloud will also be even better with existing hardware, making the larger investment even more worth it. With console streaming coming soon to Xbox hardware, users will also be able to create their own xCloud server to stream any Xbox games they own on their Android smartphone. This is pretty much Microsoft's version of Sony's PS4 Remote Play feature, though the latter only works on WiFi.
That's not to say Stadia won't be without its strengths
Even if I think xCloud will be the best service for the majority of people, it has its flaws.
For starters, some people I know refuse to get an Xbox One system not due to its higher price or its bulky size, but because they don't like game downloads. As we're nearing the end of this console generation, some games like Red Dead Redemption 2, Gears of War 4, or Halo 5: Guardians already cross the 100GB download size, and it will probably get worse with 9th generation consoles.
That's probably the biggest appeal with Stadia: You can play the game just seconds after you buy it, in the same way you can stream a movie almost immediately after its purchase online.
And it's not just the time it takes to download the title, either. Since everything on Stadia is in the cloud, there's no need to worry about game patches, how much storage is available on the system, or what game's will need to be deleted to gain enough space to download it.
I think Microsoft should definitely incorporate xCloud into its own consoles. Not having to download every game would also make Game Pass' library of more than 100 titles even more appealing. Sony already has game streaming on the PS4 with Playstation Now, so Microsoft should follow suit.
All in all, I think xCloud takes the clear lead as it brings brings on-the-go streaming to more places and more devices and integration with existing hardware. But my opinion is one thing, so I'd like to hear what you think. Are you personally more interested in xCloud, or Google Stadia, and why? Feel free to leave a comment below to share your thoughts.