Qualcomm laid a doozy of an announcement on the smartphone industry yesterday as it unveiled its new Snapdragon 835 Mobile chipset at the Consumer Electronics Show in Las Vegas.
The new Snapdragon 835 Mobile processor is super powered chip being combined with new X16 LTE technology for some bleeding edge mobile experiences beginning in the first half of 2017.
Specifically, Qualcomm announced the Snapdragon 835 housing improvements that include:
Battery life: The Snapdragon 835 is 35 percent smaller in package size and consumes 25 percent less power compared to our previous generation flagship processor, which equates to longer battery life and thinner designs. The Kryo 280 CPU provides a highly efficient architecture for power, while the integrated Hexagon 682 DSP adds support for TensorFlow and Halide frameworks. The combination of the CPU, GPU, DSP and software framework support in the Snapdragon 835 offers a highly-capable heterogeneous compute platform. Additionally, the Snapdragon 835 is equipped with Qualcomm® Quick Charge™ 4 for up to 20 percent faster charging and up to 30 percent higher efficiency than Quick Charge 3.0;
Immersion: The Snapdragon 835 is designed to simultaneously meet the high performance demands, thermal limits and power efficiency constraints of the next-generation virtual and augmented reality (VR/AR) designs, and supports Daydream, Google's platform for high quality, mobile VR. Many improvements were made to enhance visual quality, sound quality and intuitive interactions. Such improvements include up to a 25 percent increase in 3-D graphics rendering performance and support of up to 60 times more colors with the Adreno 540 visual processing subsystem. Snapdragon 835 also supports 4K Ultra HD premium (HDR10) video, wide color gamut 10-bit displays, object and scene-based 3D audio, and outstanding VR/AR motion tracking that includes our own sensor fusion-based six degrees of freedom (6DoF);
Capture: The Snapdragon 835 enhances both still and video capture experience with smooth optical zoom capabilities, fast auto-focus technologies and HDR true-to-life colors with perceptual quantization video encoding. At the core of the capture experience is the Qualcomm Spectra 180 camera ISP, featuring dual 14-bit ISPs that will enable up to 32MP single or dual 16MP cameras for the ultimate photography and videography experience;
Connectivity: The Snapdragon 835 comes with an integrated X16 Gigabit-Class LTE modem, with integrated 2×2 802.11ac Wave-2 and 802.11ad Multi-gigabit Wi-Fi, making it the first commercial processor equipped to deliver Gigabit-Class connectivity at home and on the go. With several Gigabit LTE networks expected to be rolled out around the globe in 2017 and increasing use of 802.11ad, the Snapdragon 835 is designed to empower a new generation of connected experiences in the areas of VR/AR, infinite cloud storage, rich entertainment and instant apps;
Security: The Qualcomm Haven security platform provides support for fingerprint, eye and face-based biometrics. It also includes hardware-based user authentication, device attestation, and device security for use cases such as mobile payments, enterprise access, and users' personal data;
With specs such as these, it is no wonder Microsoft has opted to wait on building its next mobile offering. Couple Qualcomm's new Snapdragon 835 Mobile processor features with Microsoft recent Windows 10 on ARM announcement; a future Surface Mobile device becomes a much brighter proposition.
The question that arises now is how Microsoft might use the new technology to pitch a new device that is as transformative as it is necessary in an evolving mobile world?
While the idea of a Surface Mobile-type device remains pure conjecture, the building blocks have been all but revealed by Qualcomm. The form factor of Microsoft's next mobile offering is up for debate, but based on a device using the Snapdragon 835, Microsoft can further dilute the VR/AR experience and bring it to even more users via a smartphone or mobile device with a slightly larger screen.
While the Snapdragon 835 supports Google's Daydream VR platform out of the gate, concept phones such a Google's AR Tango device may be a clearer representation of what Microsoft would hope to accomplish with its HoloLens OS and the chips new scene-based 3D audio and motion tracking sensor fusion.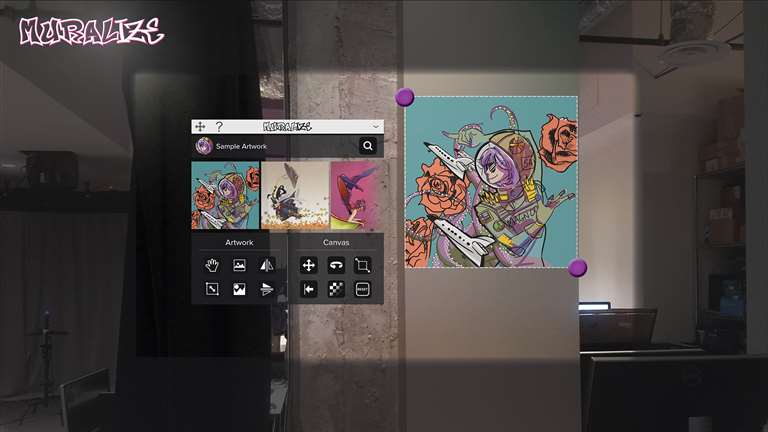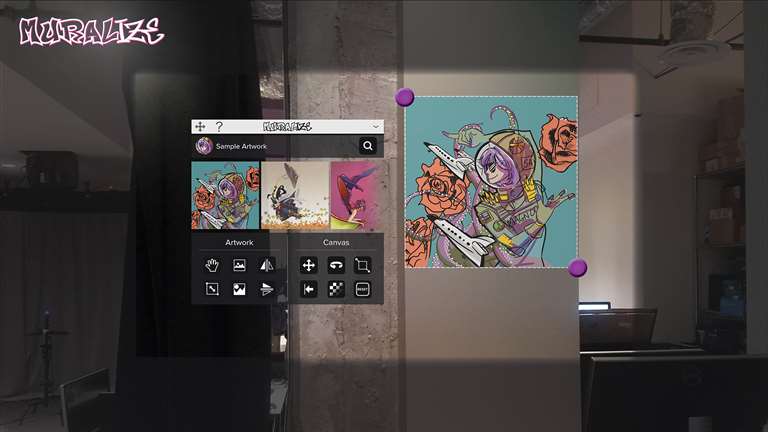 Another benefit that could be derived from the Snapdragon 835 dovetails into Microsoft's Creators Update as the chipset comes equipped with beefed up image support. During Microsoft's Windows 10 event last October, the company demoed a handheld device capable of mapping and capturing 3D objects and rendering them on device. Once again, a Surface Mobile-type device that boast the full suite of Windows 10's Creators Update features could be beneficial to architects, designers, engineers and game developers on the go.
Last up are the updated security features that come with the Snapdragon 835 such as enhanced support for fingerprint, eye and face-based biometrics. Not only can users expect to unlock their phones using a myriad of options but the new chipset also host hardware-based user authentication for mobile payments, enterprise access or folders and files. As Microsoft continues to double down on catering to businesses in its hardware offerings, a new mobile device with the security measures of Windows 10 can be something worth investigating for some businesses.
The Snapdragon 835 also comes with the updated niceties like better battery, improved quick charging, a host of new and updated connectivity options and audio enhancements.
As with any new technology, the performance of the Snapdragon 835 still has to prove itself, but users could see the chip in devices as early as this week during CES 2017.
Those pitching their hopes to a Surface Mobile-type device might have to wait a bit longer as rumors swirl around a possible late 2017 unveiling of the device (if one exist).