Despite CDC recommendations, parts of the US are beginning to re-open which means some companies that furloughed or laid off staff early on during quarantine are now looking to refill positions, and Microsoft as a company is no different.
A report found over at Dice.com looks at the top jobs Microsoft has recently posted for employment. The data used in the report comes via employment analysis firm Burning Glass, which aggregates info from job postings across the United States.
Within the last two months, Microsoft has posted over 25 listings ranging from software development engineer to sales specialists with a weighted mix of managerial experience thrown in there.
As for the most popular technical skilled jobs, anyone with a background in cloud computing might find themselves working at Microsoft in the near future. Over the same 60-day window postings for Microsoft Azure related skills outnumber any other technical skill seeking from the company by a wide margin.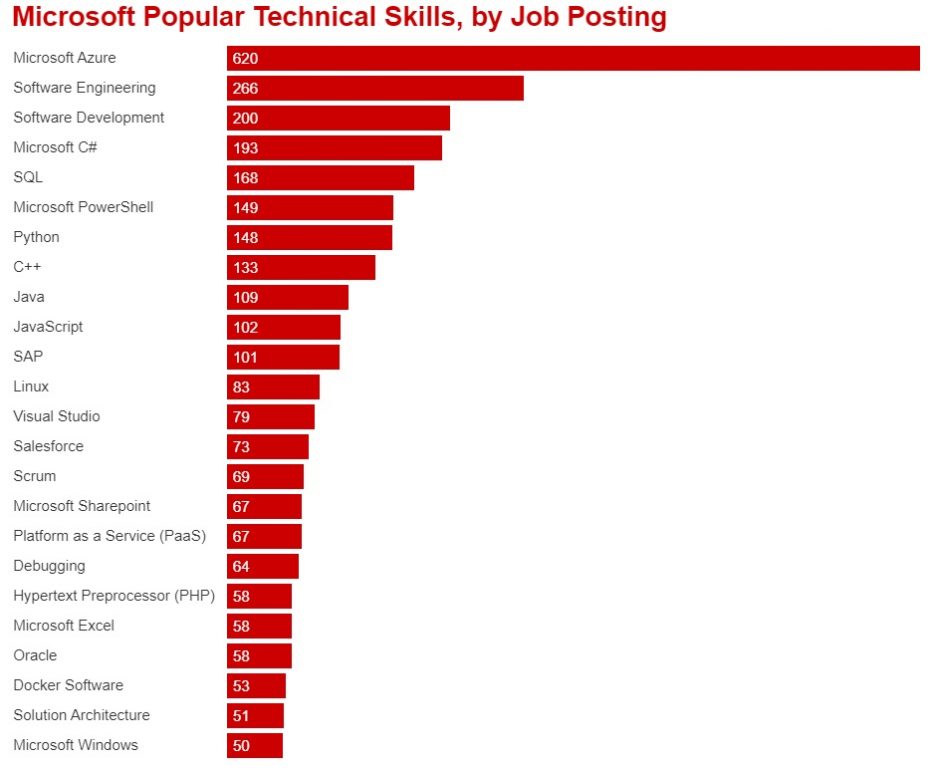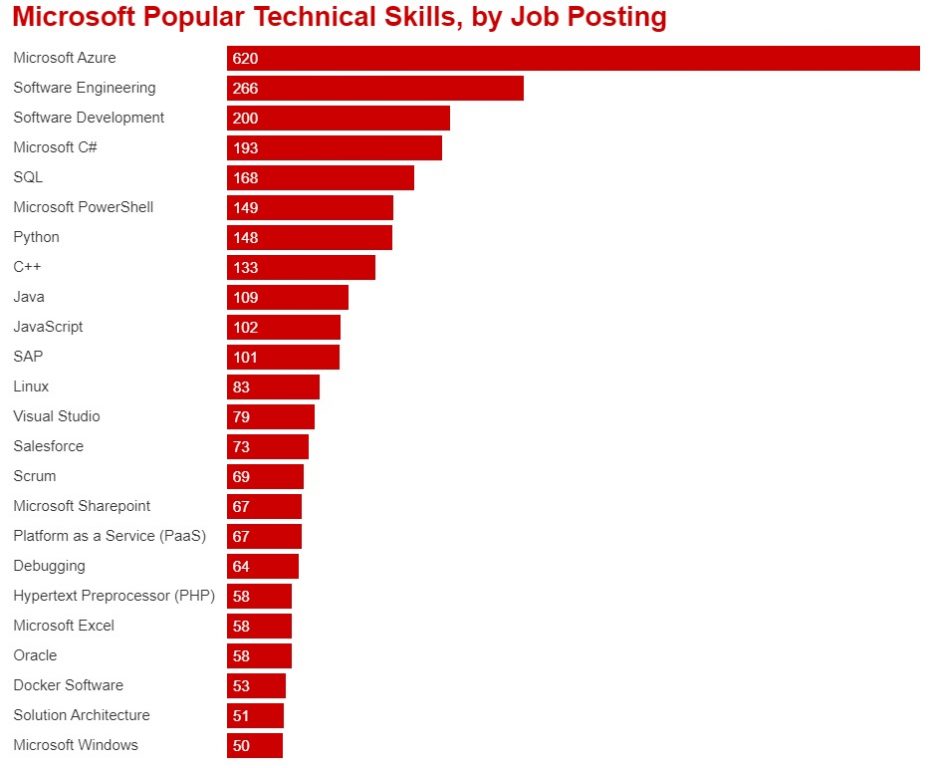 Some 620 applicants for Microsoft Azure related skills have been considered whereas the next crowded position as general software engineer had a modest 266 applicants considered. Other skilled requests from Microsoft included people knowledgable in software development, Microsoft C#, SQL, Microsoft PowerShell, Python, C++, Java, SAP, Salesforce, Oracle, Excel, and Windows among others.
As more businesses place their data on cloud servers to allow employees to VM into digital workstations from home, Microsoft's current job listings remain in line with the company's push to build out its Azure cloud platform.