Just as people began thinking that Microsoft had abandoned its Bing Webmaster Tools platform, the company has now released a major new feature to its website search metrics service.
Users of Bing Webmaster Tools can now login with social media accounts, such as Facebook and Google, in order to manage their Bing Webmaster Tools websites. The new login options are currently only available in the United States, but the Bing team plan to roll it out across Europe, Middle East, Africa, Latin America, and Asia Pacific regions soon after.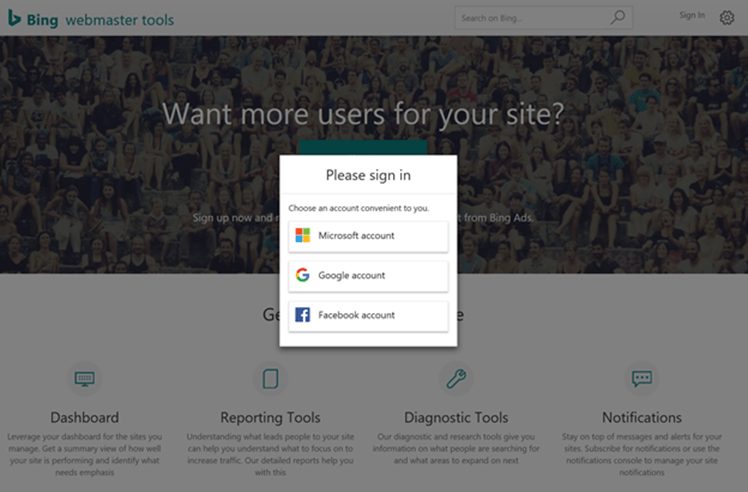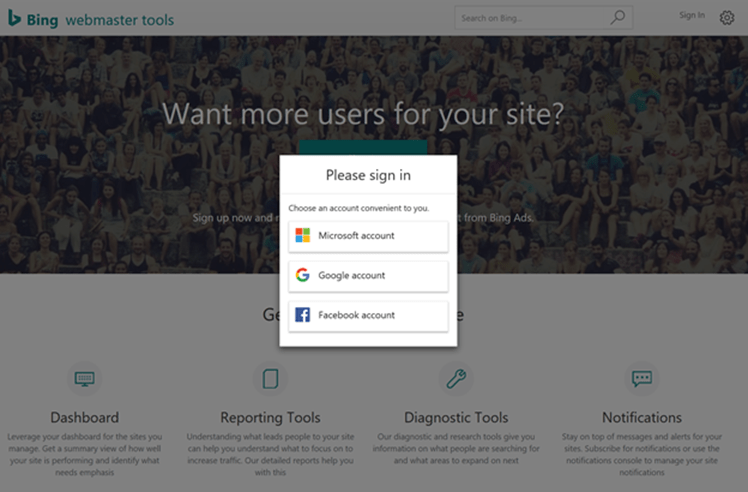 With these new login options, users have the choice of their Microsoft account, Google or Facebook account.
Informational emails and notifications will be sent to the email address of the account most recently logged-in with. Notifications will continue to be displayed within the account also, so that they are not lost.