Starting at $729 US
While other reviewers are out testing the latest devices from Huawei in the Matebook X Pro or LG's featherweight Gram laptops, I got a hold of two devices that will undoubtedly be sold in millions quietly as they become prominent fixtures across the enterprise landscape.
Lenovo's ThinkPad L390 and L390 Yoga I envision will be devices many cubical cowboys and IT specialists have tucked under their arms going into meetings or aligned next to larger monitors powering 'upgraded' workstations across thousands of desk in the near future.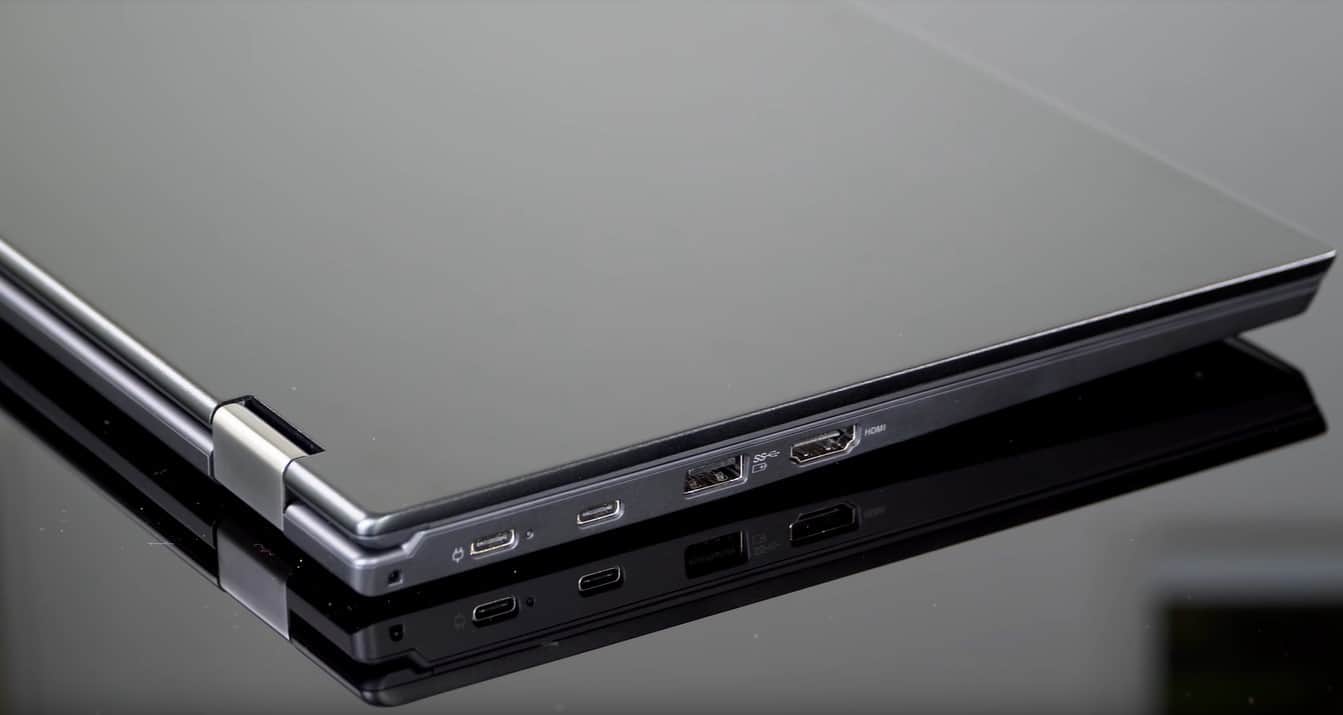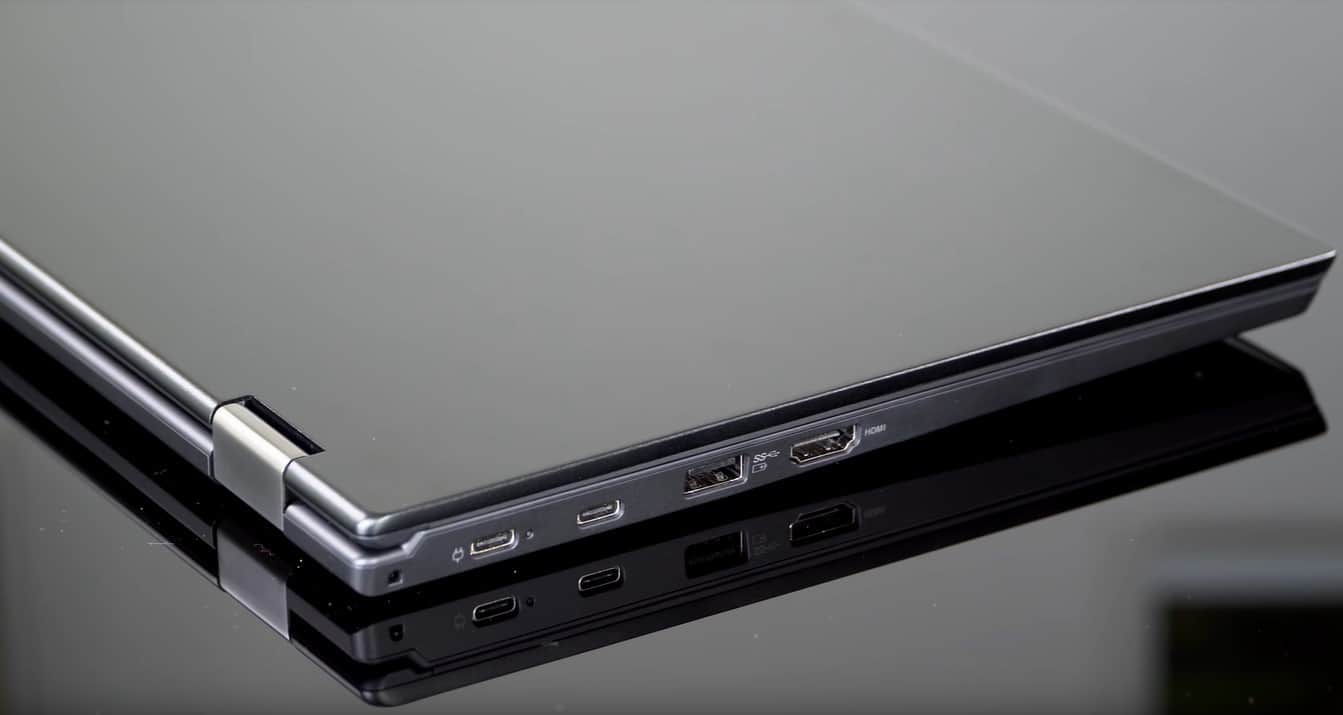 Since the difference between the L390 and the Yoga version of the same name, are minimal I thought a joint review of the two devices would be sufficient enough.
While the ThinkPad L390 and L390 Yoga aren't among the most visually enticing devices on the market, they both offer a fundamental level of productivity at a price point that gels well with bulk purchases for companies.
Lenovo's pitch for the L390's is that they are devices designed to be work ready at any time and anywhere, and having tested both devices for the past few weeks, I fully agree.
Design and Aesthetics
While I personally prefer the design of ThinkPad X1 for my business aesthetic, the reality is that the X1 is mostly a status symbol that Lenovo has cleverly repackaged its aggressive functionality motif under. For employees and contractors who have little say in the purchase of their next workstation, but are in desperate need of a replacement, the L390's will be what's sitting on their desk when they come into work following a company upgrade of workstations and it'll every bit the upgrade needed.
The casing of the Lenovo L390's use the same cool soft-touch carbon fiber casing with iconic ThinkPad logo branding sitting catacorner in the top left of the lid. While only the Lenovo ThinkPad L390 Yoga folds and flips 360 degrees, both it and the 'regular' 390 utilize Lenovo's patented silver dual-hinge design technology to form comfortably rigid screen positions. Lenovo offers the L390 in two colors that include its matte black and silver casing on black keyboard configuration for the employee looking to stand out from the crowd.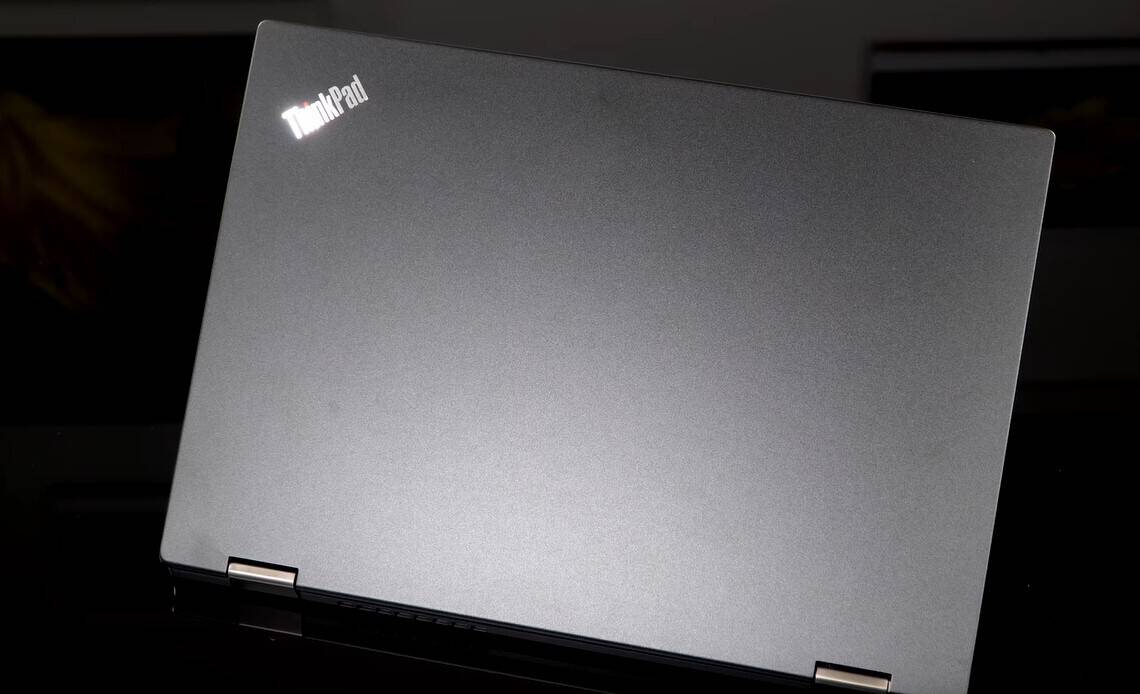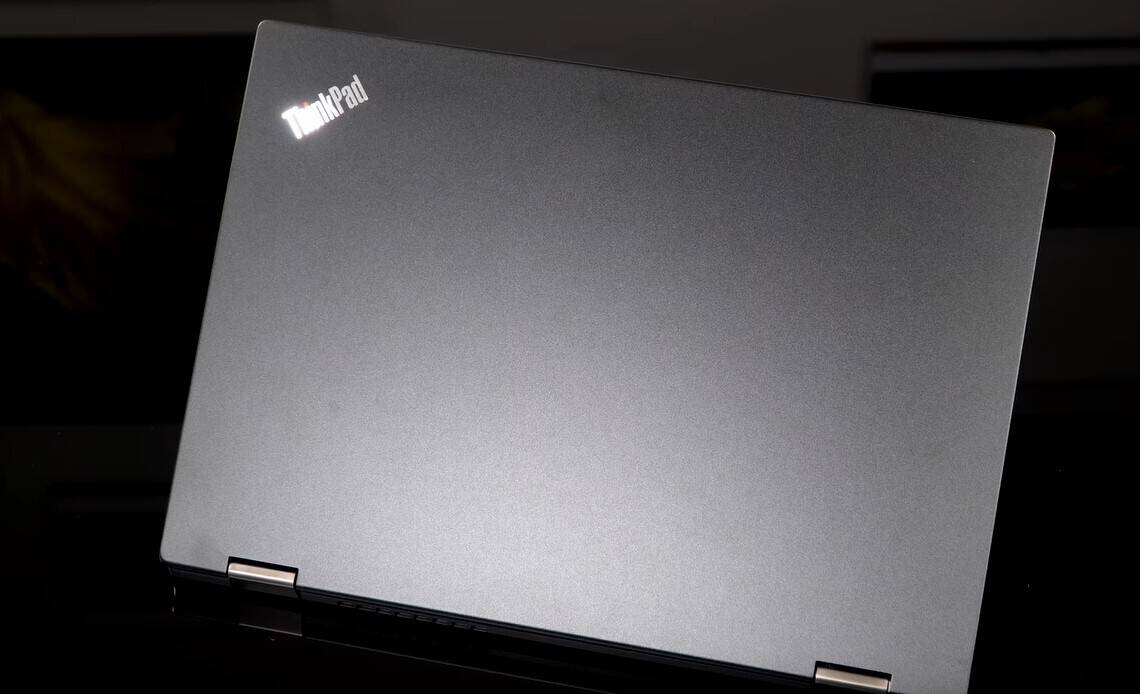 Under the hood are a pair of 13.3 HD and FHD anti-glare displays with both supporting multi-touch but the L390 Yoga also offering Wacom pen technology support. The screens are crisp and relatively vibrant but not much to write home about. A standard 720 HD camera sits center aligned atop the screen as with most laptops and neither adds or takes away from the overall look of the laptop.
The bottom of the device holds all the traditional ventilation and milspec adornments ThinkPads are traditionally known for, through fiberglass reinforced plastic. The entire package for the L390 comes in a compact 14″ inch body that weighs roughly 3.22 lbs for both the Yoga and standard editions. When the lid is closed, owners will feel every bit of the 3 lbs of the laptop, and I say that for all the negative and positive that can be imagined. The laptop is an easy carry in a backpack and looks inoffensive sitting on a desktop but with its rather dated bezel arrangement, thicker port heavy chassis and familiar keyboard design the L390's will be a functional upgrade for most rather than a personal aesthetic one.
Features and Specs
The Lenovo L390's come with the latest Intel processors what include both 8th generation i3, i5 and i7 core 8565U specs with 1.89GHz up to 4.60GHz and Turbo Boost with 4 cores and 8MB cache. Owners can also choose between 4, 18, 16 and 32GB of DDR4 memory to power a 128, 256 or 512 GB PCIe SSD. Unfortunately, being a productivity workhorse, both L390's (the standard and Yoga) sport Integrated Intel UHD 630 graphics chipsets and only 720p HD front-facing web camera arrays.
The upside of both the standard and Yoga L390's productivity focus is that both come with dTPM 2.0, match-on-host touch fingerprint readers and Kensington Lock slot security measures as well as a nice spread of ports and connectivity options.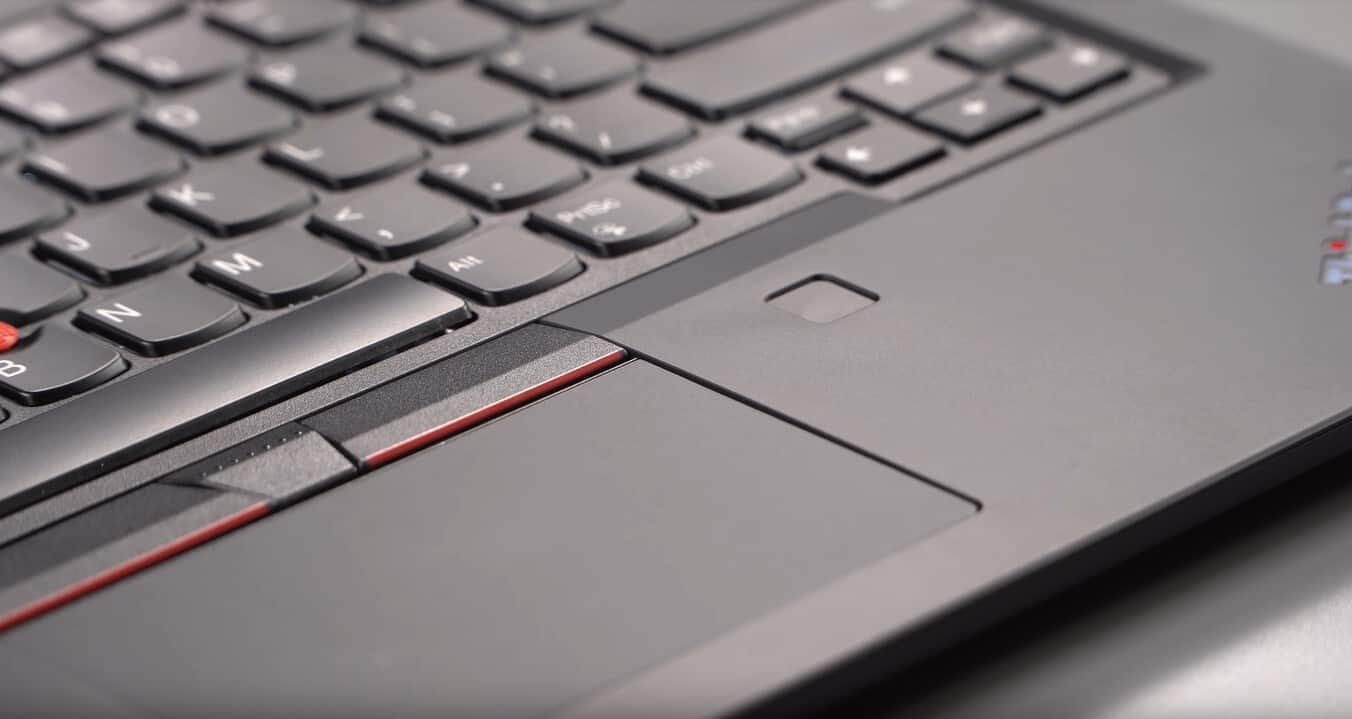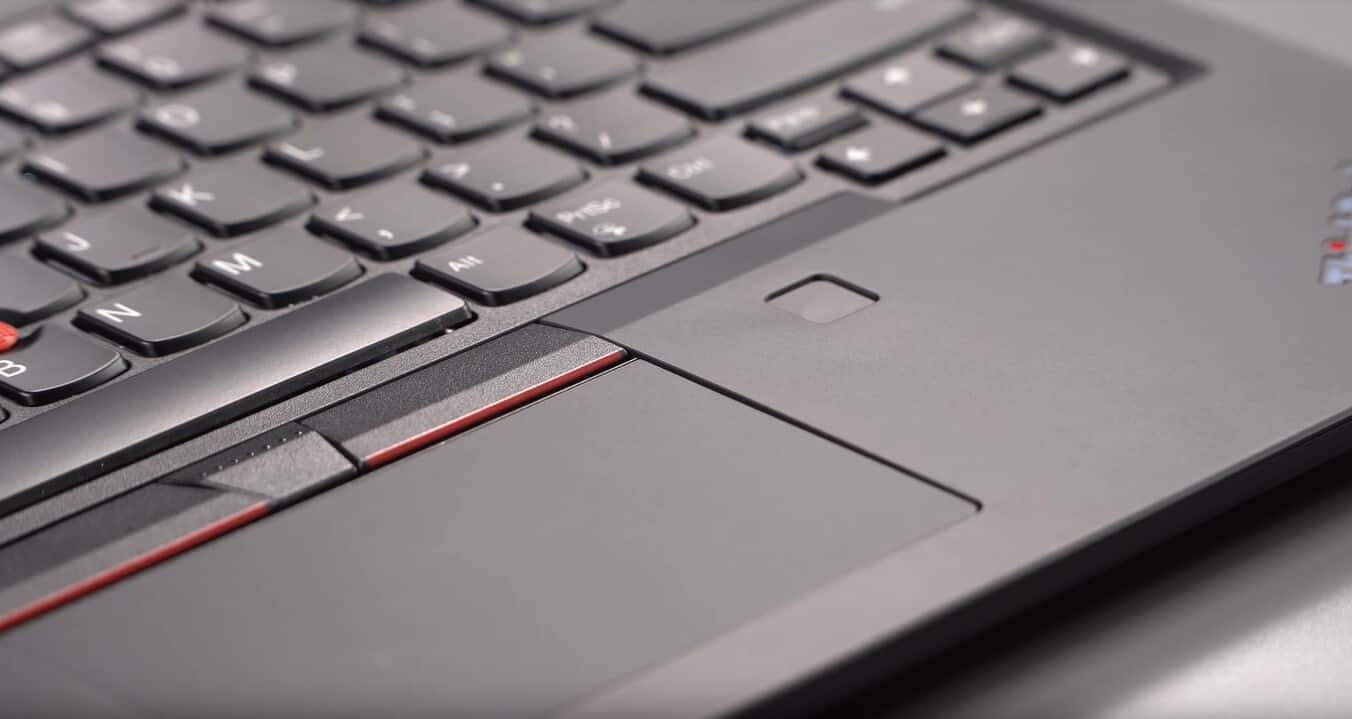 Both devices rock 2 USB 3.1 first generation ports as well as 2 USB 3.1 first generation Type-C ports with power, data transfer and display out options, a full HDMI slot, a 4-in-1 Micro SD card reader and even a mini RJ-45 gigabit ethernet port for hardwire situations.
As for additional showstopping features, the L390 and Yoga version don't offer a lot in that department and nor should they. Aside from the 360 2-in-1 functionality coupled with Lenovo's Active Pen technology and on-board pen, the two devices are the standard bearers of no-frills productivity.
Real World Usage
Working in an office, testing both the standard L390 and the Yoga became second nature for me. My day usually starts at 5:30 a.m. where I check a proprietary CRM tool for data, view my daily agenda and mark up task to complete based on the marketing results from the previous day. The standard L390 would last roughly 6 hours on a single charge which would mean I normally had to trot my charging cable with me to top off the device before I hit the train on the way home. I gathered similar battery life with the Yoga version lasting just a bit under 6 hours even when using the Active Pen for note taking during meetings and campaign invoicing.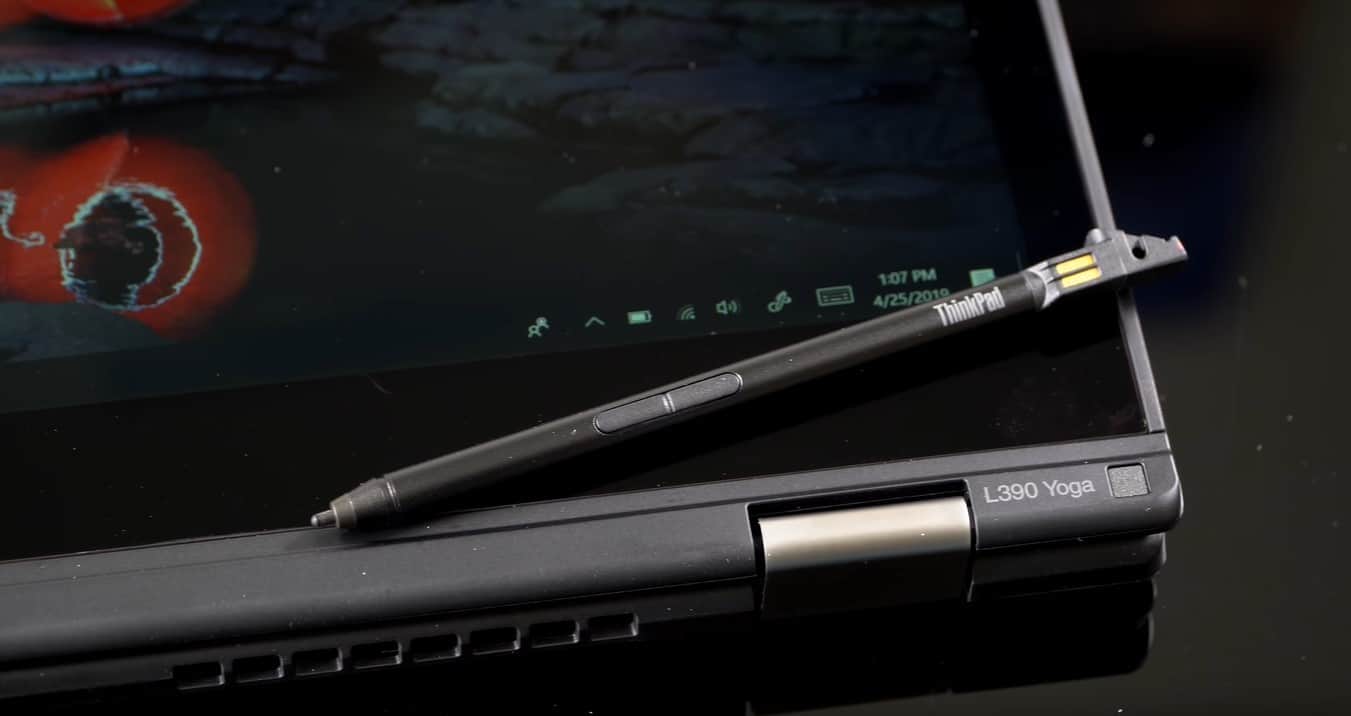 Fortunately, both devices utilize Lenovo's rapid charge technology which half an hour of charging brought the device to roughly 50 percent each time.
I've become familiar with Lenovo's squircle U-shaped keys and punchy key travel and it's becoming my preferred keyboard of all the devices I test yearly. The L390's both rock best of Lenovo's keyboard design, however, I believe the company should revisit its Up, Down, Left, and Right arrow keys and redesign the keys to better use for guys like me with sausage size fingers.
Speaking of fat-fingers, the glass touchpad is a delight as it utilizes Microsoft's Precision technology to match those Mac-like 'feels'. For even more precision there is the red nub mouse tool still buried in the bottom-center portion of the keyboard for users.
Aside from the occasional fan noise flare up on installations of Windows 10 Insider previews or charging (for some reason) both the standard L390 and Yoga L390 performed admirably with decent battery life, enough memory for the OS to stay snappy, and a "not-too-shabby" display.
With the 13.3-inch FHD display, I watched several movies, Netflix series, YouTube and Twitch streams in mostly native aspect ratios and clarity during my after hours at home.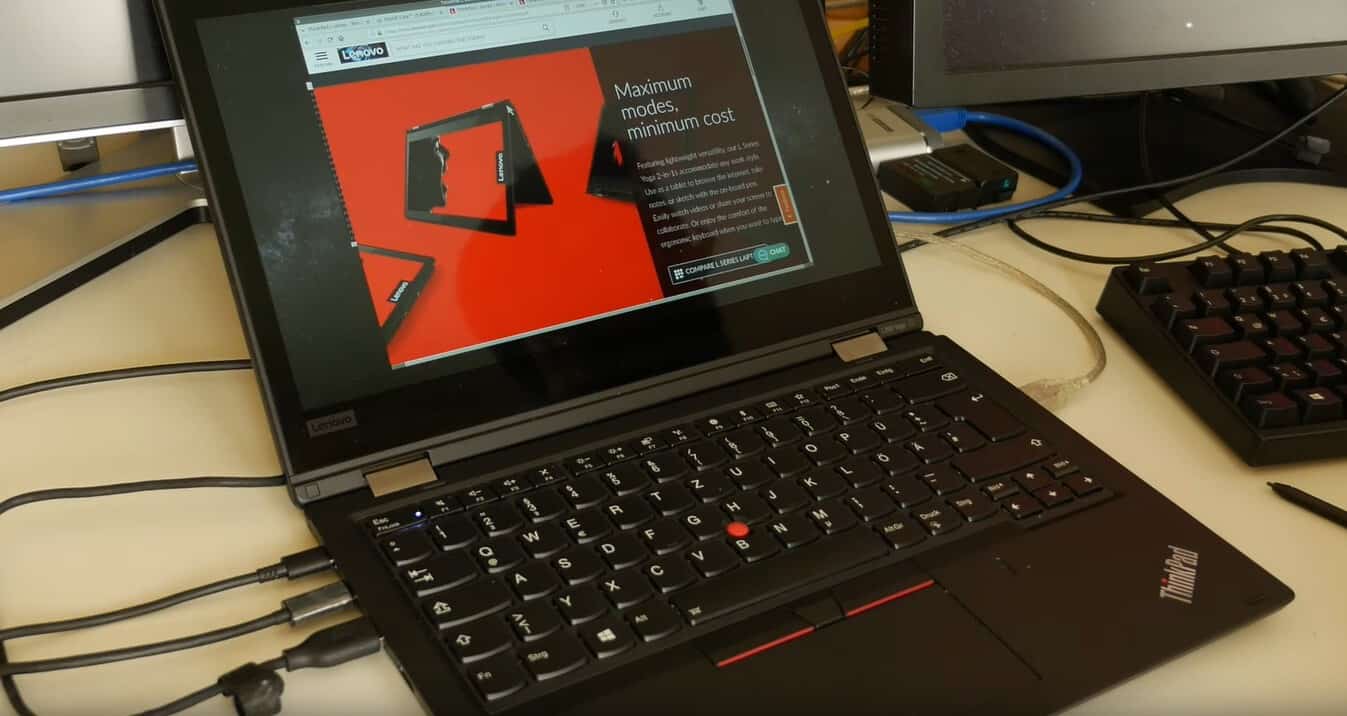 Using both the output audio jack and the built-in Dolby Audio support, I didn't find the sound on either the L390 or Yoga L390 to be impressive or underwhelming. I was perfectly whelmed by the L390's sound.
When it comes to productivity, the 8GB of RAM I had powering my two devices was adequate enough to hold open three to four Excel workbooks, three PowerPoint presentations with 20 plus slides as well supporting my use of the new Chromium Edge browser with a handful of extensions and web apps open. Not once in my testing did the device lag stall or stutter despite the paultry RAM allocation.
While there was no gaming done on this laptop, the specs should be able to push a game like Sea of Thieves at low to medium settings relatively fine for some people.
Conclusion
While I struggled to find the stand out feature to measure my review against, I finally came to the conclusion that the L390 and Yoga L390's price was its stand out feature. ThinkPads can be highly coveted devices in offices or with the IT crowd and part of that is due to the sheer bang-for-the-buck the devices offer. Full HDMI ports, several USB and USB Type-C ports as well 2-in-1 convertibility used to come with a premium price tag.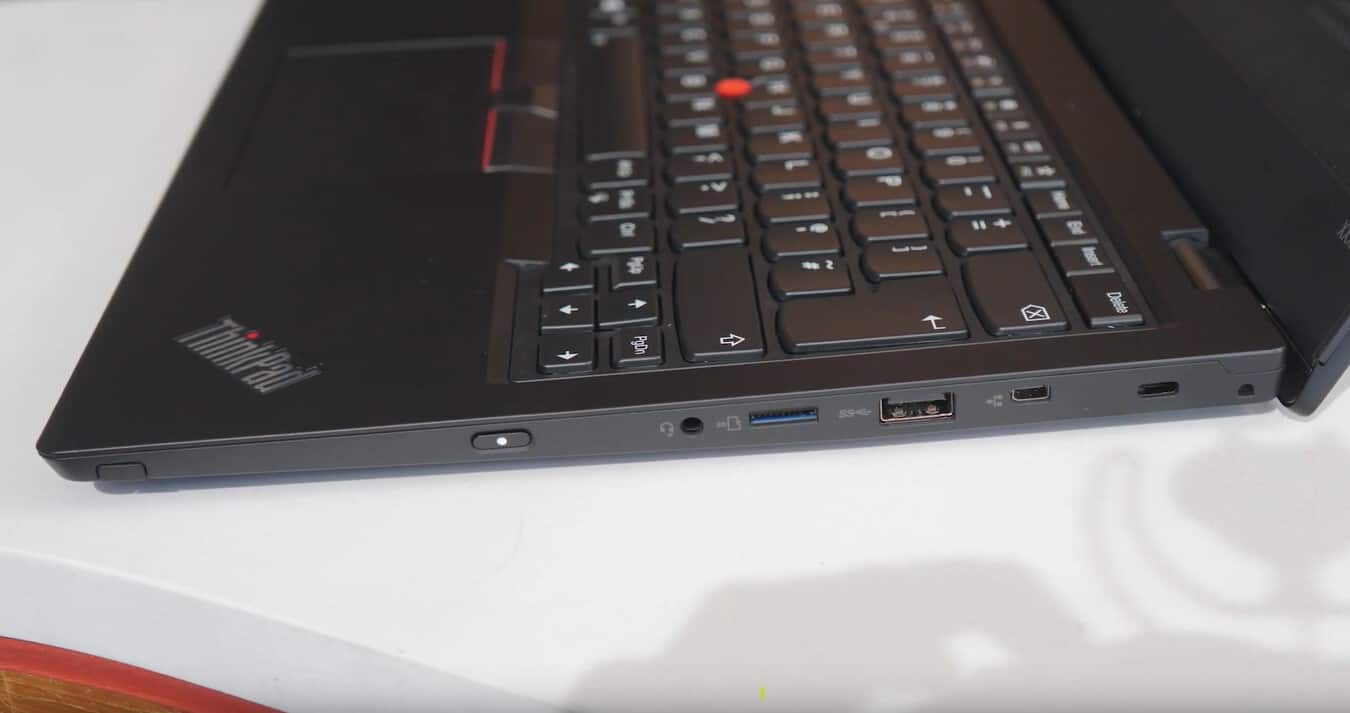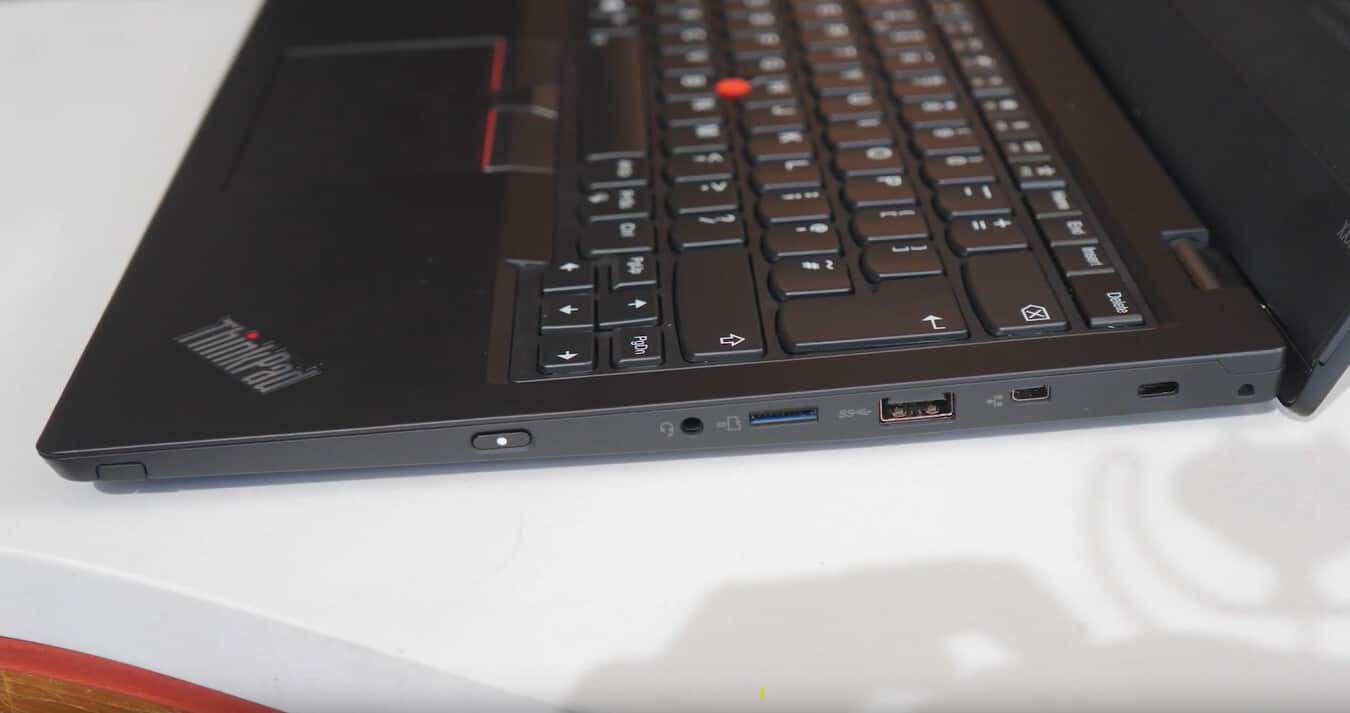 However, starting at $729.00 businesses and employees are getting all of the feature comforts of the ThinkPad lineup without having to shell out the traditional big bucks budgets for purchase or deployment, which is why I see the L390's becoming no-brainer workstation of choice for many businesses and employees for the next few years.