Microsoft has recently given a makeover to its Store website, making it in sync with the design principles of Windows 11 and the Fluent Design System. It's interesting to observe how these changes have been implemented.
The Microsoft Store website now mirrors the design of the Microsoft Store app on Windows 11, incorporating elements like Acrylic, Reveal, Depth, and Motion to create a cohesive user experience.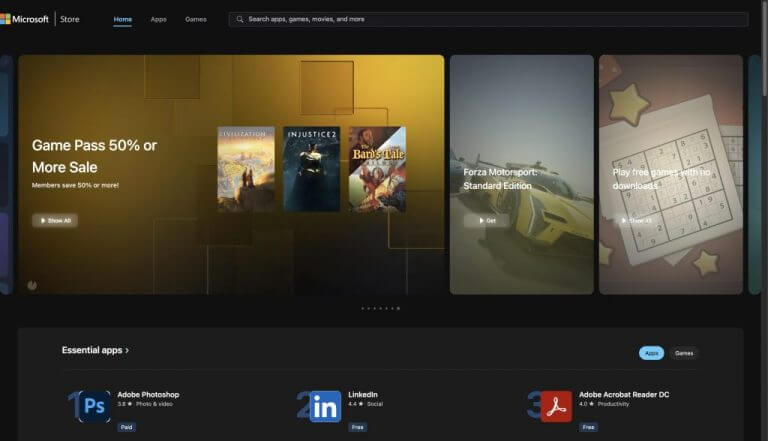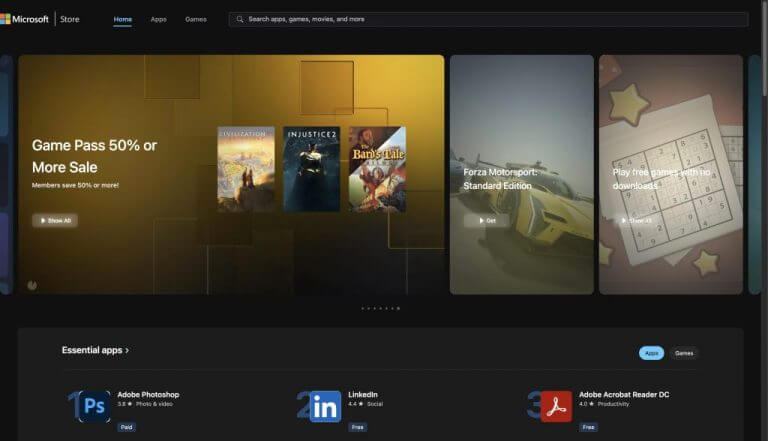 The updated design of the Microsoft Store now features a card-based layout for app listings, recommendations, and category listings, making it more visually appealing and well-organized. Moreover, the categories option for apps that previously appeared on the left side of the website, as well as the side menu bar, have been eliminated. Instead, the search box is now positioned at the top right of the page, accompanied by a button to open the Microsoft Store app.
At the bottom of the page, the "Categories" option has been replaced with "Collections," which includes a variety of Windows themes, puzzle games, and other content for users to explore. The top section of the webpage allows users to easily switch between the Home, Apps, and Games pages, as well as providing a search bar for quick navigation.
The website installation page and the app have some design differences. The Install button on the website is located on top next to the app logo, while in the Microsoft Store app, the app logo, installation options, and ratings are on the left side of the page.
Microsoft's efforts to enhance the user experience across its ecosystem, including Windows 11 and the Microsoft Store, are a positive development. These changes appear to be aimed at simplifying the process of app and content discovery and installation for users.
via XDA Developers