Microsoft Movies & TV officially joined Disney's Movies Anywhere yesterday, and the Microsoft Store has now started highlighting movies that are eligible for the service. As of today, Movies Anywhere only supports certain movies from Disney, Sony, Twentieth Century Fox, Universal, and Warner Bros, and you'll have to look for the Movies Anywhere logo on the Microsoft Store to see if a movie is eligible.
If you check the Microsoft Store on the web or Windows 10 today, you'll also see that Microsoft has already curated a collection of 70+ eligible films including Blade Runner 2049, all Star Wars movies, Avengers: Infinity War and more. Microsoft is inviting consumers to check this Movies Anywhere section regularly as "our movie catalog and list of Participating Studios changes."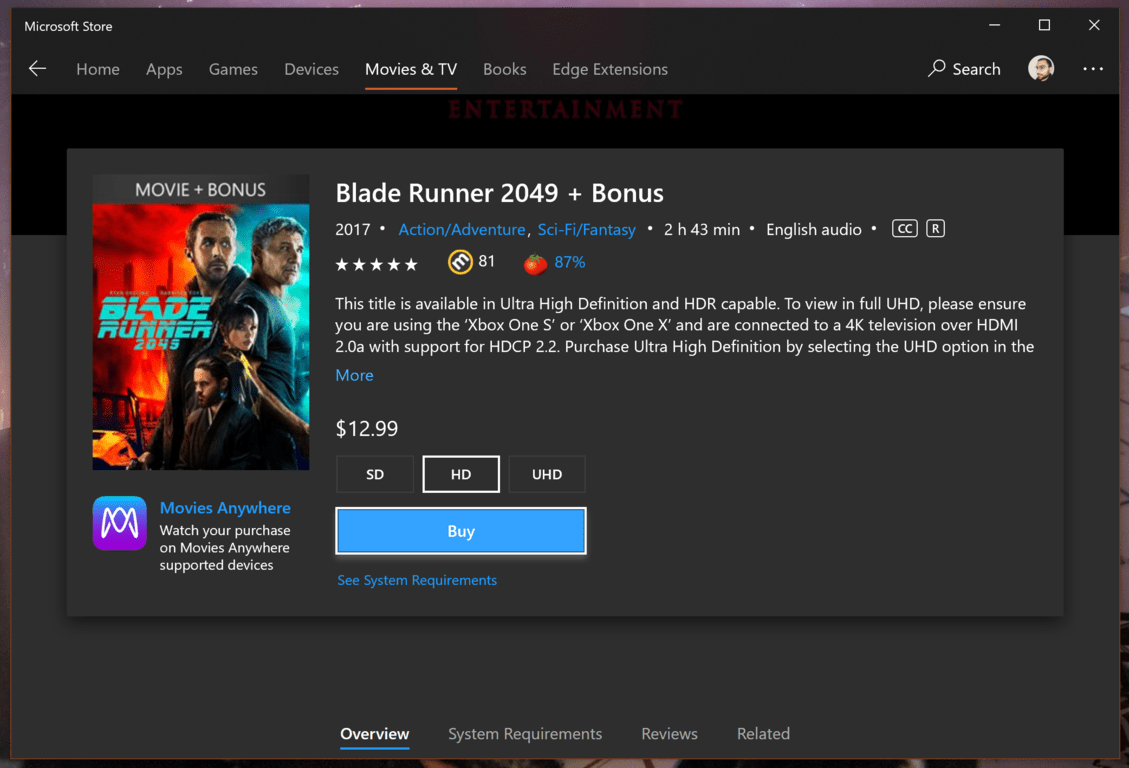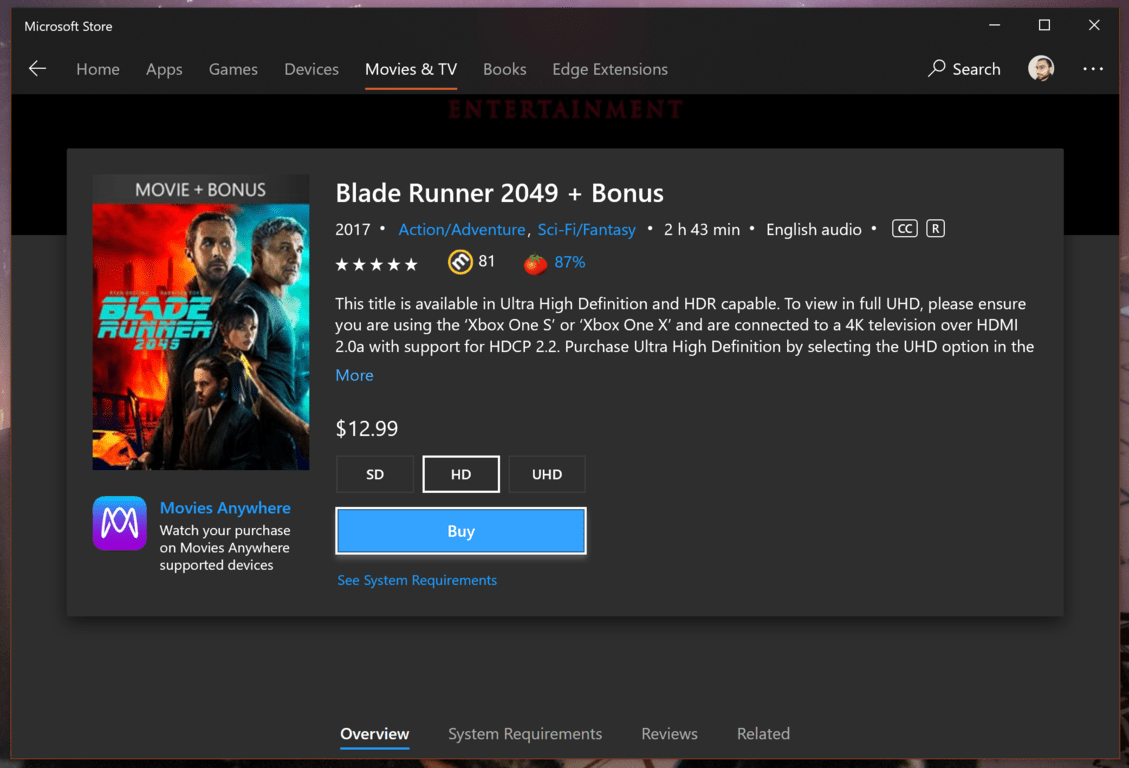 For a limited time, consumers in the US who link their Microsoft account to a Movies Anywhere account will get the movie X-Men: Days of Future Past for free. Once your accounts are connected, all of your eligible movies from the Microsoft Store can be viewed on Disney's ubiquitous Movies Anywhere app, as well as other participating digital platforms such as iTunes or Google Play. Movies Anywhere is completely free and what it offers sounds almost too good to be true. Unfortunately, the service is only available in the US for now, and movie and TV show rentals are not eligible.