Microsoft's SwiftKey keyboard will soon be renamed to "Microsoft SwiftKey Keyboard" on Android. As spotted by Android Police, the rebranding was quietly announced in the release notes for the latest beta version of SwiftKey for Android.
Even though the beta's Play Store listing doesn't reflect it, for now, users who installed the SwiftKey beta version 7.5.5.15 confirmed that the keyboard has been renamed in their phone's launcher, in the SwiftKey's settings, on the keyboard's space bar, as well as in the input method picker. Moreover, this beta update introduces support for Emoji 12.0, which brings new animals, food, robotic arms, guide dogs, hearing aids, and much more.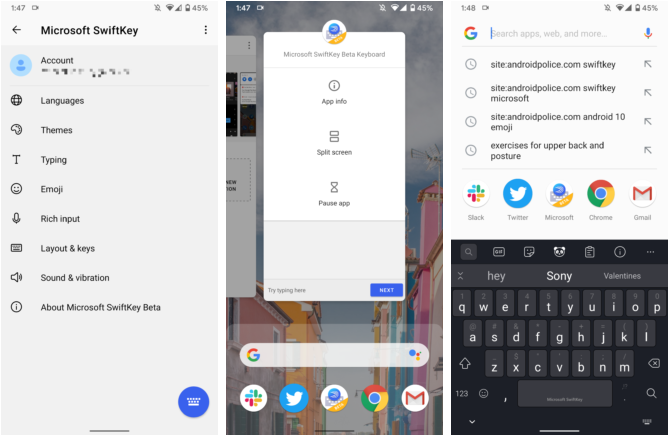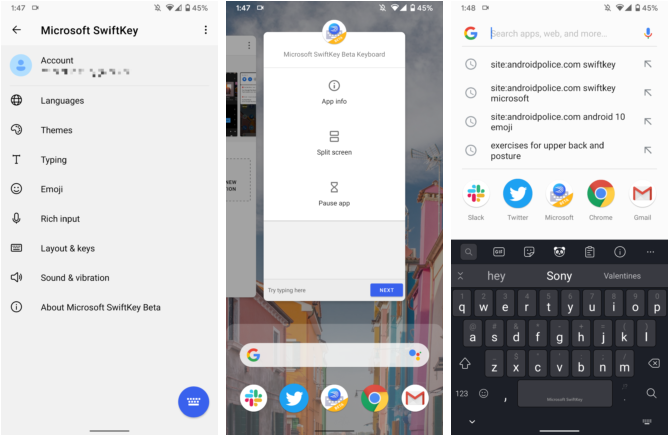 Here are the full release notes for this beta update:
SwiftKey has a new name – we're now Microsoft SwiftKey Keyboard. Don't worry, it's still the same keyboard you know and love ????

We've added support for Emoji 12.0 which introduces an assortment of new designs – some examples include: flamingo, otter, guide dog, sloth, white heart, mixed skin tones when holding hands, and a gender inclusive couple. You'll be able to access the new emoji upon opening your SwiftKey emoji panel. Note: to see them you need a device with Android 10 (or above).
Android 10 and newer users can begin using the new range of emojis by downloading the latest version of the SwiftKey keyboard from the Play Store. It's worth noting that SwiftKey for iOS has not been rebranded yet to this new "Microsoft SwiftKey Keyboard" branding, but the change could happen soon for consistency.