Earlier this month, Microsoft's new Surface Pro with LTE Advanced finally became available to purchase for business customers. After we saw the new tablet pop up at online retailers such as Insight, the Surface Pro LTE can now be found on the Microsoft Store, though it's not easily discoverable.
As the new tablet will ship first to business customers, you'll have to check out the Surface for Business section on the Microsoft Store to find the store listing. As noted by Neowin, the two Surface Pro LTE models were available to order online today, though it's no longer the case at the time of this writing. Both models also seem to be out of stock at retail stores in the US.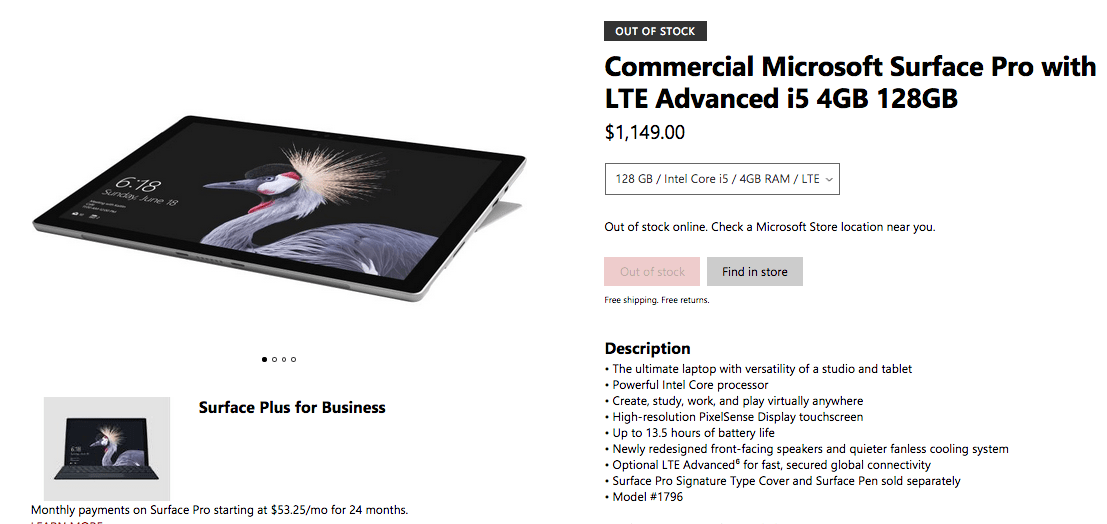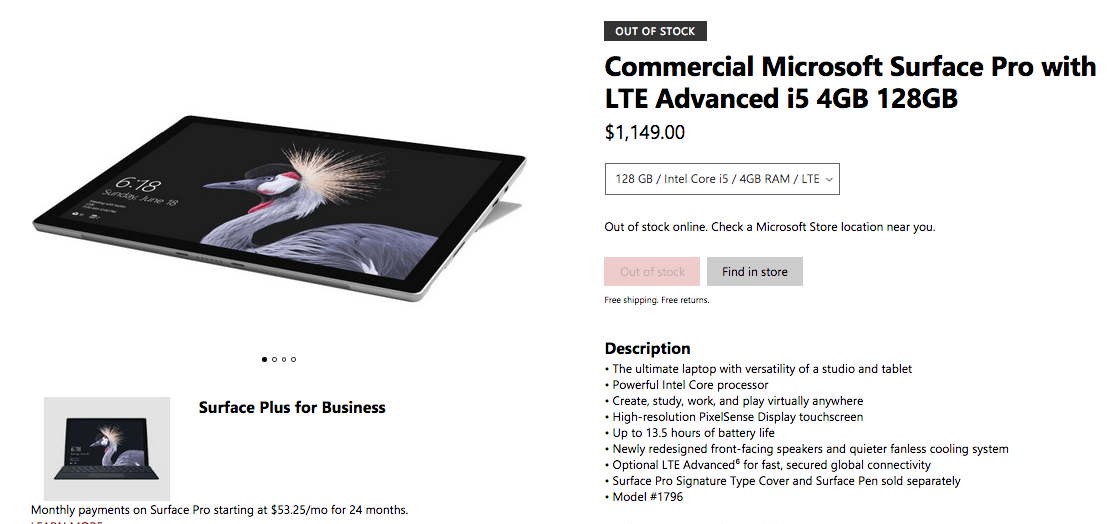 If you really want one, Insight still has the base Surface Pro LTE model with an Intel core i5 processor, 4G of RAM and 128 GB of storage in stock for $1,149. Back at Future Decoded in October, Microsoft said that the Surface Pro with LTE Advanced should become available for consumers next year, though the company didn't share an ETA at the time. It's still not clear if there is already a high demand for this new LTE variant, but we're looking forward to see if production will be ramping up over the coming months.