In a bit of a bittersweet community transmission, details of the Star Wars Battlefront II's Scarif update have been officially revealed but it's also been announced that this will be the last major content update for the title.
The update, which is due out on Xbox One consoles and other platforms during the next 24 hours, is incredibly huge and is arguably one of the biggest Star Wars Battlefront II updates since launch.
Named, The Battle on Scarif Update, this update will bring the planet Scarif to Battlefront II for both the Supremacy and Heroes Versus Villains modes in addition to the smaller Co-Op and Instant Action options. Coming along with Scarif will be new appearances for the Rebels and Stormtroopers which will mimic their looks from Rogue One.
Five new Hero skins will also be added to Battlefront II today and most of them are highly requested. As hinted at a few days ago, Darth Maul will finally be getting his robotic legs look and Palpatine will gain his new appearance from The Rise of Skywalker.
Additionally, Rey will be getting her yellow lightsaber and her hooded look while Kylo Ren will also get his own hooded look from the same film.
Rounding out most of the major additions to this update are the addition of Crait to Heroes Versus Villains (something that players have been asking for for years now) and the addition of a brand new single-player offline mode called Instant Action Missions which works much the same way as Co-Op but without the need for other human players.
Full release notes can be read here.
This update does signal the end of major content updates for Star Wars Battlefront II but the announcement mentions that there will still be in-game events to keep the players engaged.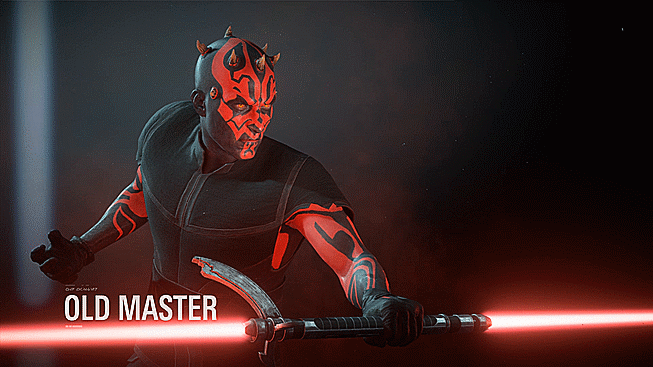 "For more than two years, the team has deployed 25 free content updates that have shaped and expanded Star Wars Battlefront II into something truly special for Star Wars fans," the game's creative director, Dennis Brännvall said in a blog post. "We've introduced game-changing heroes, fan-favorite reinforcements, exotic planets, and epic new ways to play across all three cinematic eras. We've also shared in your excitement along the way. As developers, it's incredibly fulfilling to see players of all kinds living out their Star Wars fantasies in our game!
"Looking beyond April, we're transitioning to a phase where the servers, in-game challenges, recurring events such as Double XP and more, and game support will carry this broad and rich Star Wars gaming experience into the future. This means that we're moving away from delivering regular content updates. As the game lives on with the players and our community, we're looking forward to hearing your stories for years to come."
While a bit disappointing, as someone who's been playing Battlefront II on Xbox One almost daily since launch, I'm personally not too devastated by this news as the game now has so much content that it's honestly hard to get bored with it especially if you're a Star Wars fan. If you haven't played Star Wars Battlefront II in a while, I highly recommend giving it a try now. It's an incredibly solid game with a lot to offer.
What does the future hold? There hasn't been any official word on a new Star Wars Battlefront game though it would make sense that work on an entry designed for next gen consoles, such as the Xbox Series X, would begin to draw developer resources. With events still happening with Battlefront II and the game's playerbase being rather large according to devs and the community manager, it's possible that it could get an 8K update for the Xbox Series X similar to how it received a 4K update for the Xbox One X. Time will tell though.
What do you think? Do you think work has begun on a Star Wars Battlefront III? Are you impressed with this update? Share your thoughts with the community in the comments below and then follow us on Pinterest and Twitter for more Xbox gaming news.