The Skype for Mac app has just received an update that brings a new adaptative UI to Mac users. The app has been bumped from version 7.21 to 7.24, and while we don't have a detailed changelog yet, we still spotted some small UI improvements that make the app slightly nicer to look at.
First, the app now features round profile pictures everywhere, just like the Windows 10 Contacts app does. The app also uses an improved adaptative layout and the app window can now be much narrower than before. There are still two different ways to display your contact list, but the "grid view" still waste a little too much space for us. Please have a look at the new design below: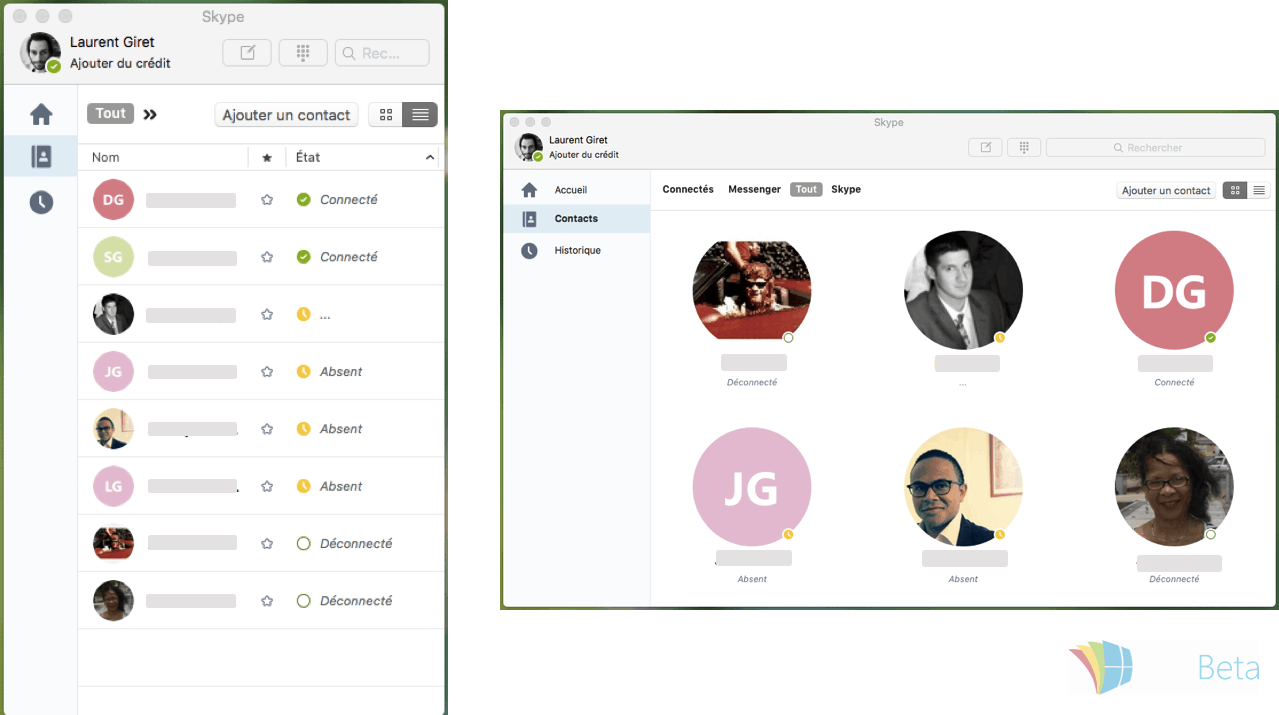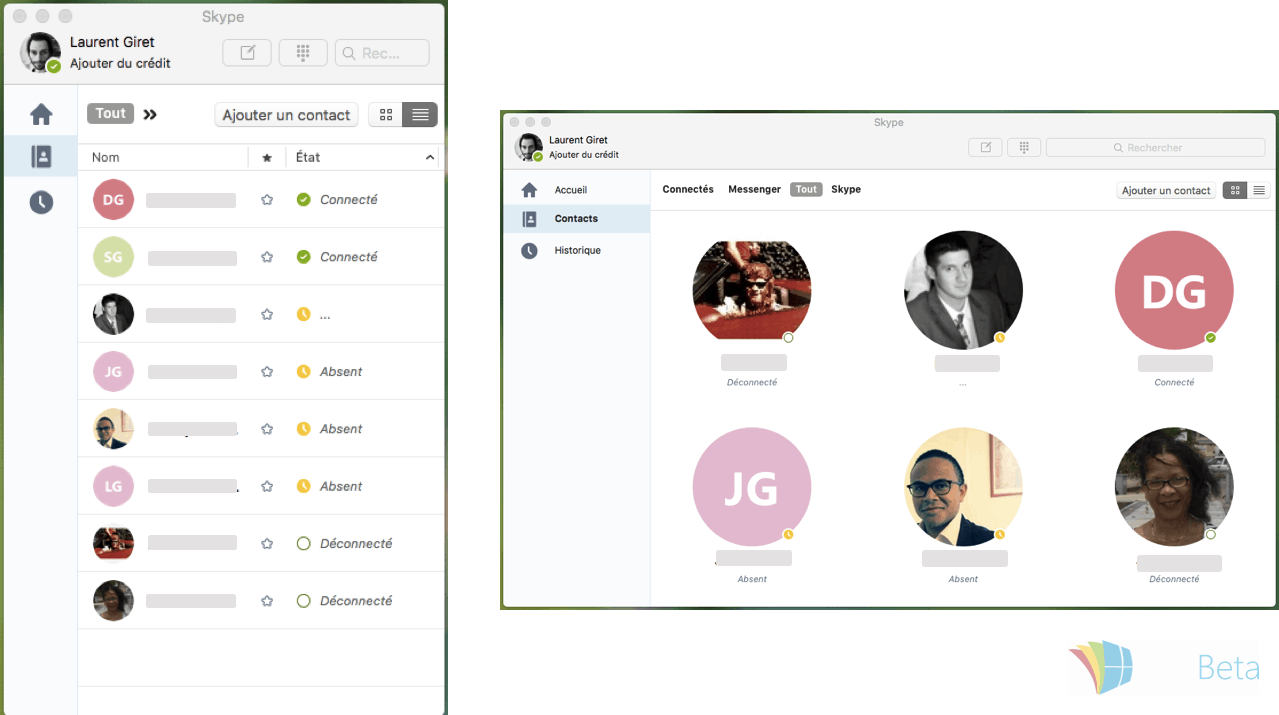 There are no new features to report today, and the app still can't use the Skype Translator feature that is available on the Windows platform. However, the Skype for Mac currently has one exclusive feature that the Windows version is missing for now. Though it has been available for a few months: if you look into the "Contacts" tab in the app settings, it's possible to connect to the app to your LinkedIn, Yahoo and Gmail address books and the app will then automatically send contacts requests to your contacts who have a Skype account.
Last, if you're wondering when Mac users will finally be able to use Skype for Business, the Skype team is reportedly working on it and a Technical Preview should be available in Q2 2016 before a general availability in the summer.