With each passing day and new 2-in-1 reveal, it seems PC manufacturers inch closer in making their perfect Surface Pro clone, however, it looks like Samsung may have just nailed their version as they release renders of its Galaxy Book2.
At first, second and even third glance, the Samsung Book 2 looks in most respects, just like a Surface Pro. The Samsung Book2 sports a similar grey aesthetic all around, from tablet to pen, a magnetic keyboard, and kickstand. The dimensions of the Samsung Book 2 are also similar with a 12-inch display with a presumably kindred weight metric.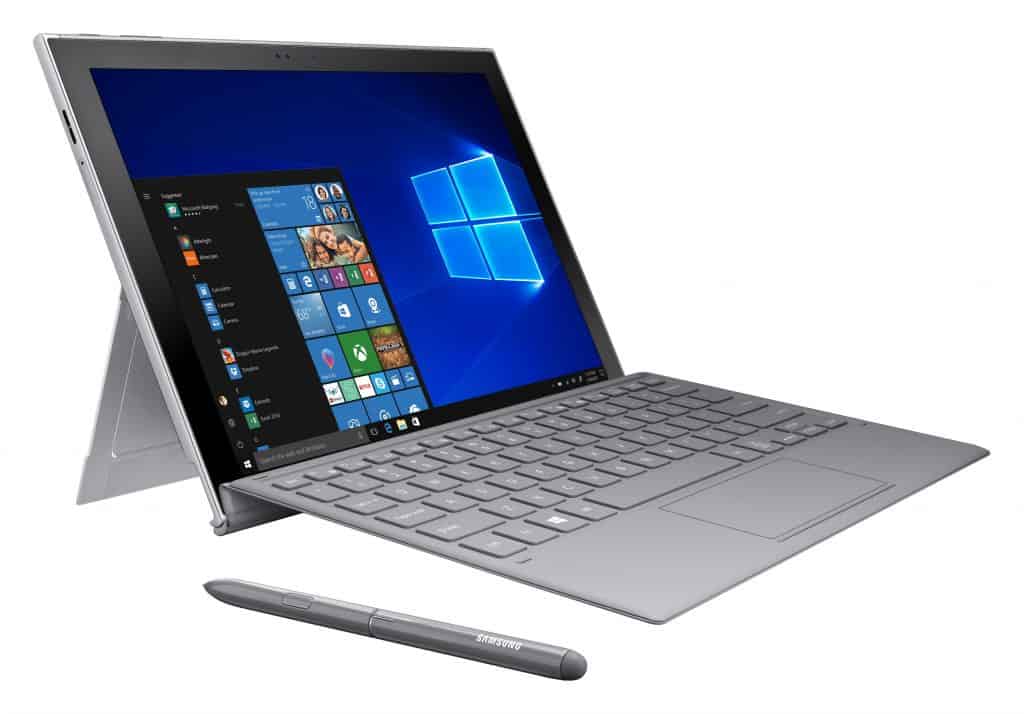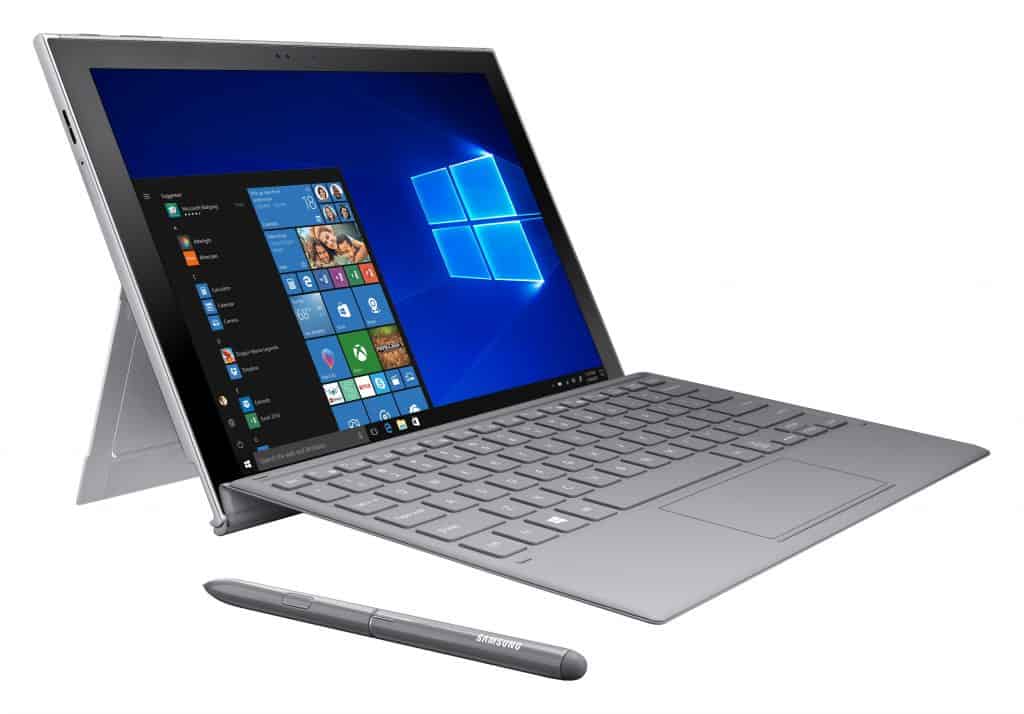 Where the Samsung Book2 differs, aside from the noticable Samsung branding and accent flair, is in the internals. The Book2 is one of the new Always Connected line of PCs, sporting a Qualcomm Snapdragon 850 mobile compute processor and fast gigabit LTE connectivity. Another striking difference is that it comes with Windows 10 S out of the gate, signal the wump wump's.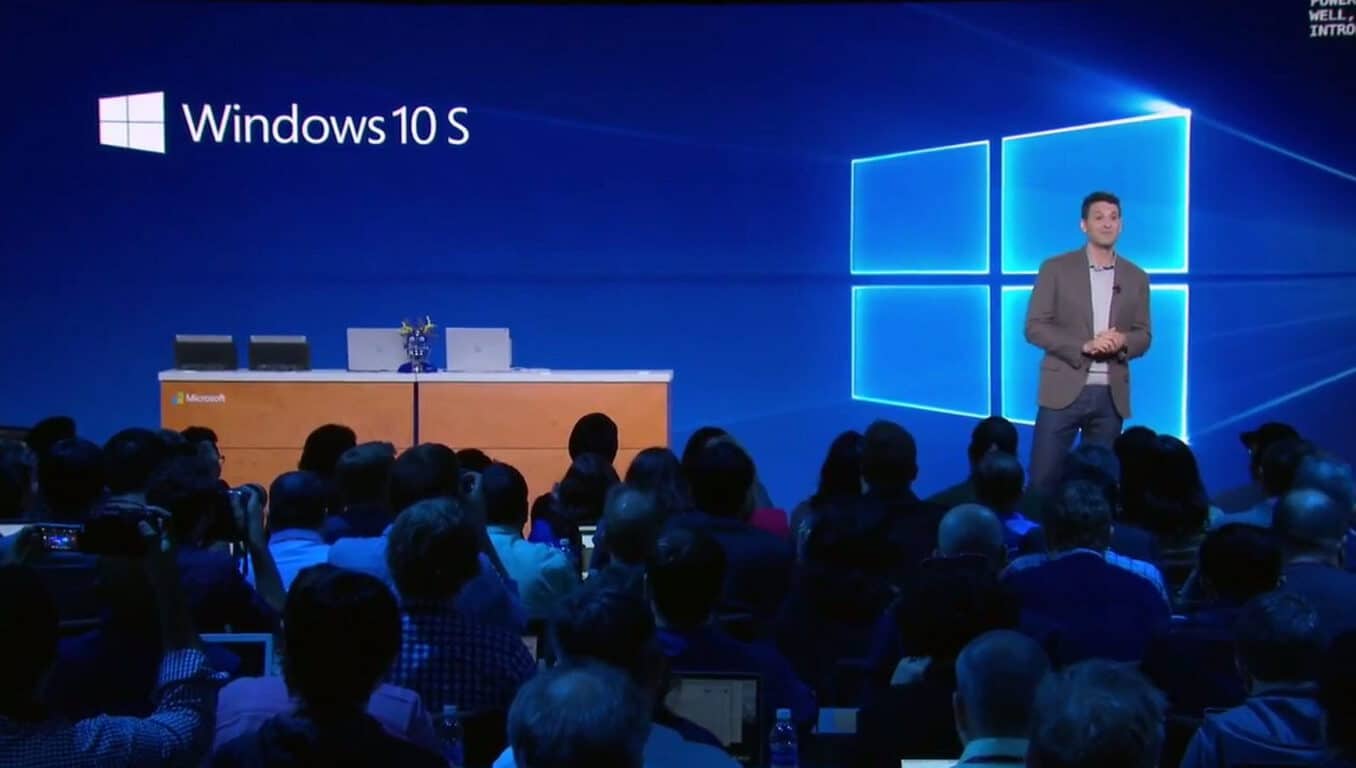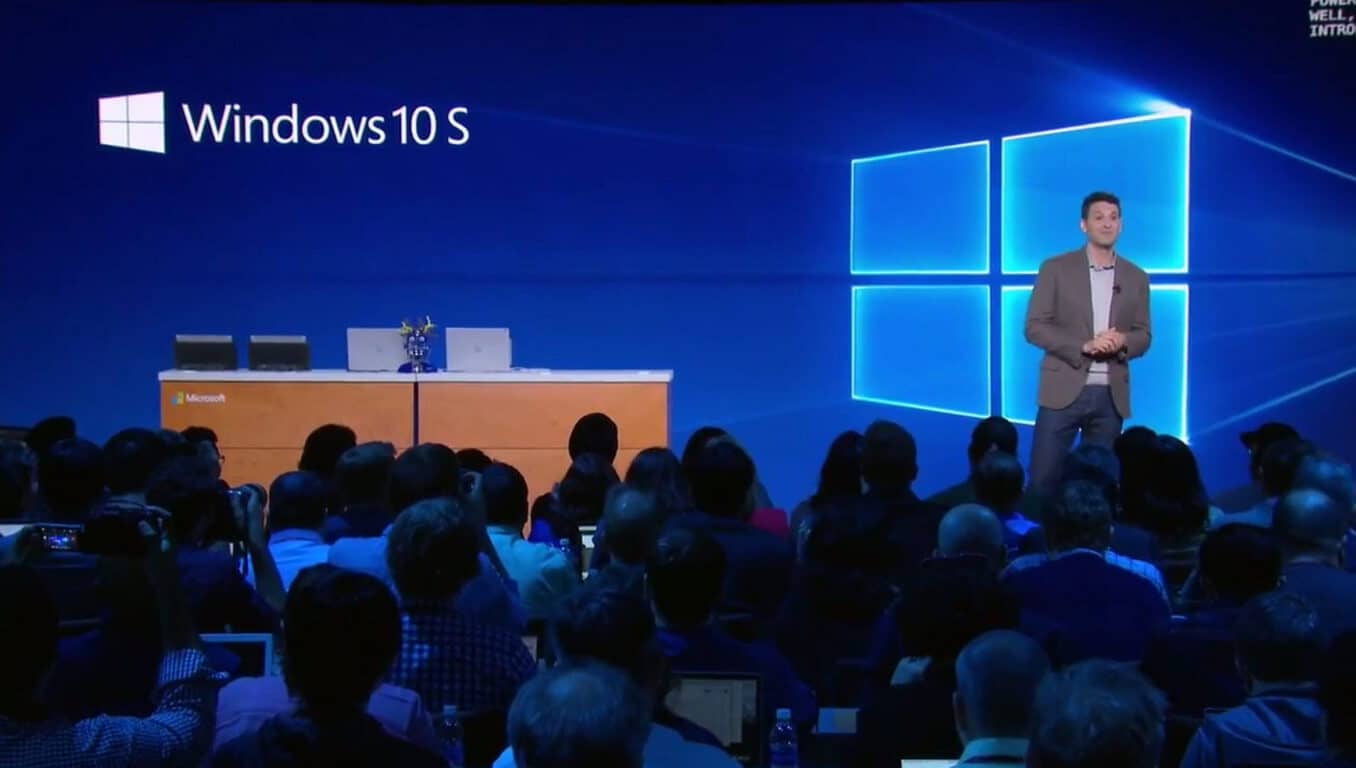 However, as with most Windows 10 S devices, an option to switch to full Windows 10 will still be available. For anyone who can get pass the relatively easy upgrade process, the new device is actually a fully loaded PC experience.
Other Book2 features include a battery capable of up to 20 hours on a single charge, an OLED panel with 2160×1440 resolution, 4GB of RAM, 126 GB of storage, 2 USB-C ports, a microSD card slot and a 3.5mm headphone jack that will pump out Dolby Auido supported sound as well the PCs built in AKG tuned speakers.
For the industry standard price of $999.00, people can pick up this new Always Connected 2-in-1 PC for retail on November 2nd at most places or at Verizon, Sprint and AT&T with an LTE plan.