While it's not a Microsoft-led hardware event, covering the Samsung Galaxy Unpacked 2022 event could give Surface Duo owners and fans some hope for upcoming foldable hardware.
Earlier today, Samsung announced a few updates to its hardware ecosystem that includes the new Galaxy Buds 2, a new Galaxy Watch 5 and Watch Pro 5, Galaxy Z Flip 4 and Galaxy Z Fold 4.
Samsung Galaxy Z Fold 4
Perhaps, the most anticipated foldable of the year, in the states at least, was finally announced by Samsung as the Samsung Galaxy Z Fold 4 and as the name implies, today's update is more evolutionary versus being revolutionary.
Samsung stuck to its arguably winning platform of incremental change for the Fold 4 which brings over the camera arrangement of the S22 with a 12-megapixel ultrawide, 50-megapixel wide-angle and a 10-megapixel telephoto lens.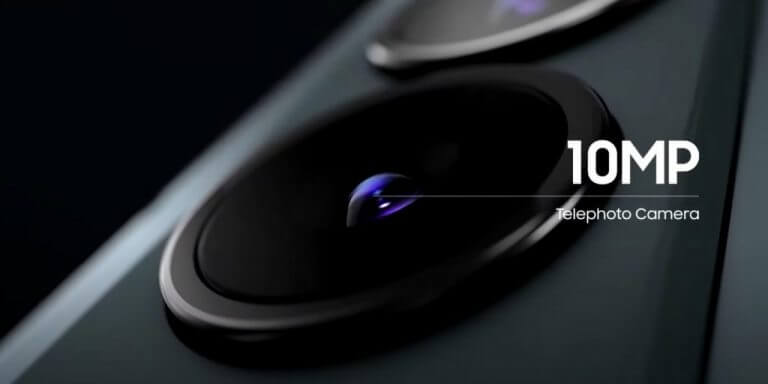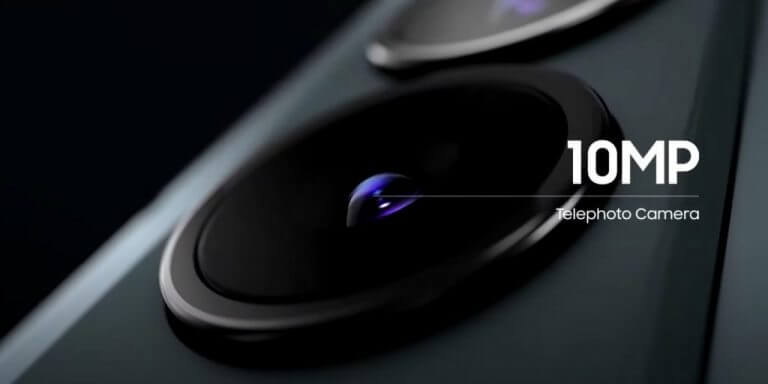 The screen on the Fold 4 was slightly adjusted to a 7.6-inch main screen with smaller bezels for a 23.1:9 aspect ratio and still sports a 120Hz refresh rate and a brightness max at 1,000 nits.
Under the hood Samsung added the Snapdragon 8 Plus Gen 1 processor with 12GB of memory, 256GB starting storage options and a 4,400-mAh battery that's supposed to squeeze out 20% more life on the device during a day.
This year Fold 4 comes in Graygreen, Phantom Black and Beige with a online exclusive Burgundy option for the starting price of $1,919.99 unlocked and as low as $799.99 with trade-in or from a carrier.
The most talked about update to the Fold 4 is the move from horizontal to vertical for the app dock.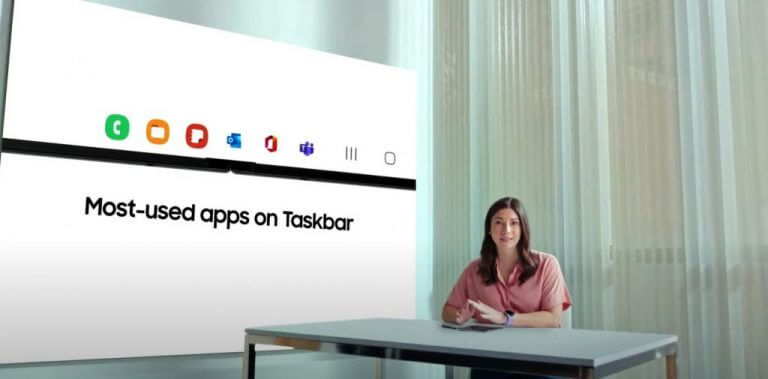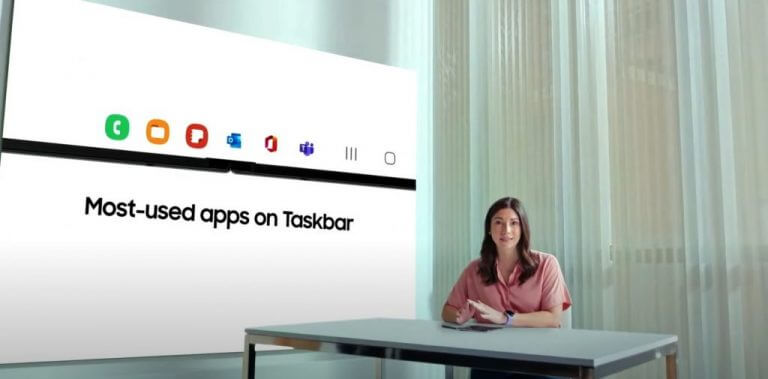 The new Windows or Microsoft Launcher-like taskbar now appears at the bottom of the screen on Fold 4 to help users quickly navigate multi-app windows, App pairing, and copy/paste.
The reason I mentioned that reviewing the Samsung event might be something of interest for Duo users is the admittance that a bottom facing taskbar may become the standard UI and UX element of larger mobile screens going forward.
Similar to how Apple helps establish standards, Samsung also has the muscle to make UI elements universally adopted, even by Google. Perhaps, whenever Google gets around to making its own foldable, users and developers can rely on bottom facing taskbars as a UI element to engage with when creating experiences in the future.
Samsung Galaxy Z Flip 4
The smaller of the two foldables announced today comes in with a slightly smaller price tag of $1,059.99 unlocked and as low as $99.99 with a trade-in or from a carrier.
The Flip 4 gets many of the same upgrades as the larger Samsung foldable with a Snapdragon 8 Plus Gen 1, a 256GB storage option and 12-megapixel ultrawide camera.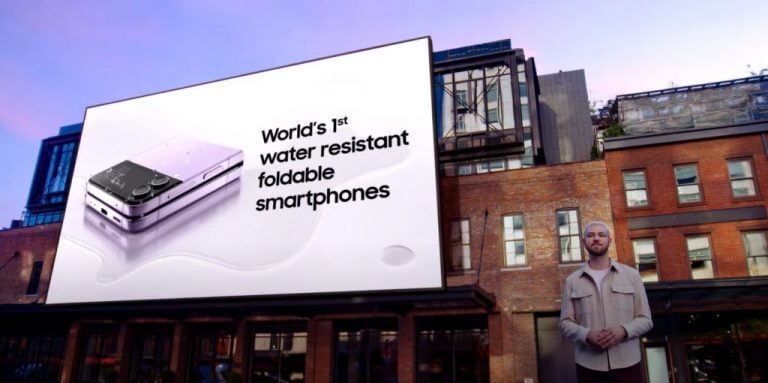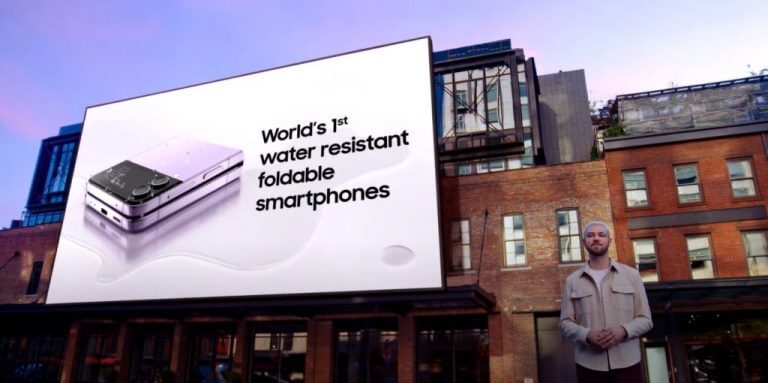 Where the Flip 4 differs is that it only comes with 8GB of memory, a 3,700 mAh battery, max storage capacity of 512GB and only a 12-megapixel wide angle lens.
There are Graphite, Bora Purple, Pink Gold and Deep Blue color options for the Flip this year with other customization options on the Samsung Mobile website.
Samsung Galaxy Watch 5
As with recent tradition, Samsung is offering the Galaxy Watch in both a Pro and regular version which seem to be cosmetically different as both watches include a revised Samsung patented BioActive sensors as a new body/skin temperature measuring sensor.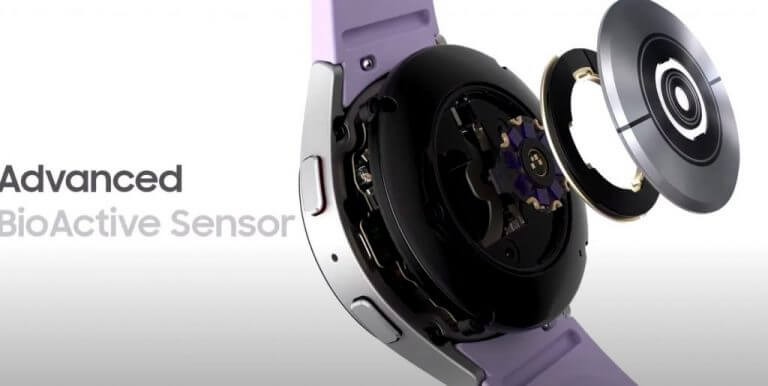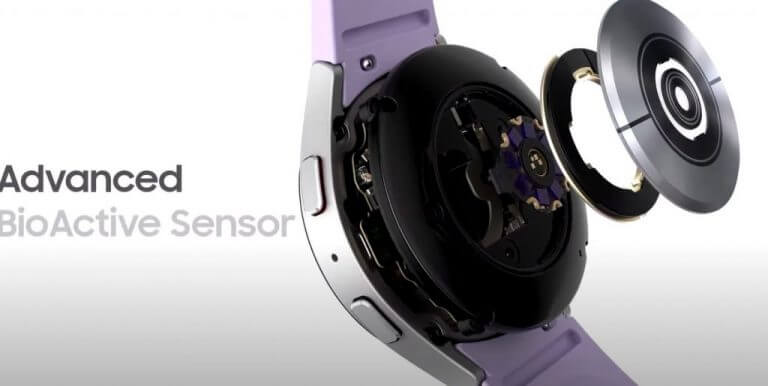 Similar to the Watch 4, users can still count on sleep tracking but with a new sleep coach that can create five-day schedules for better sleep habits.
Samsung updated the durability of the Galaxy Watch 5 with Sapphire crystal which claims to be 1.6x stronger than the previous Galaxy Watch solution.
Buyers can grab the Watch 5 for $279 with Bluetooth and $329 for LTE and the Pro at $449 and $499 respectively.
Samsung Galaxy Buds 2 Pro
Odd naming convection aside the Galaxy Buds 2 Pro are the latest noise cancelling offering from Samsung at $229 and for that price customers get a slightly smaller earbud, improvements to ambient noise filtering and three-color options in White, Bora Purple, and Graphite.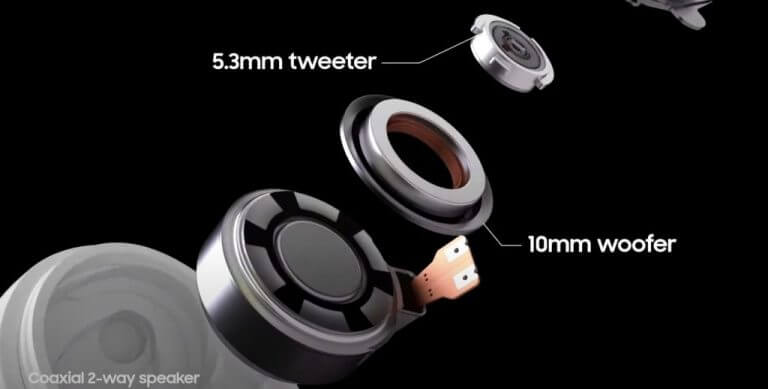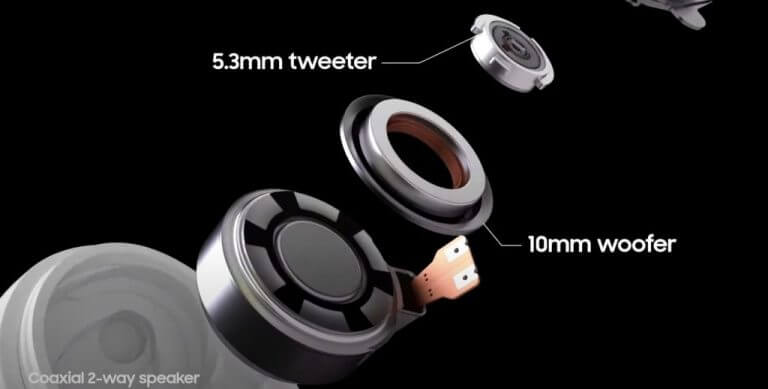 Microsoft is also rumored to be updating its Bluetooth earbud options after two years of no updates. It'll be interesting to see if they keep the earplug motif or settle on something more traditional in their first update to their earbuds.