A month ago, we reported on rumors that were surfacing in regards to Microsoft's rumored Surface Phone. One of those rumors claimed that Qualcomm's upcoming Snapdragon 835 will be the processor used in the much-anticipated mobile device. We also reported that Microsoft is working on a project to bring ARM to Windows 10 PCs, with the Snapdragon 835 anticipated to be an integral component to this initiative. Now, details of the upcoming Snapdragon 835 have leaked ahead of CES 2017.
The Qualcomm Snapdragon 835 is set to bring many advancements to mobile devices. Leaked presentation slides (via VideoCardz) show off a lot of what to expect from this new chip and can provide some insight on where the mobile market is headed over the coming year.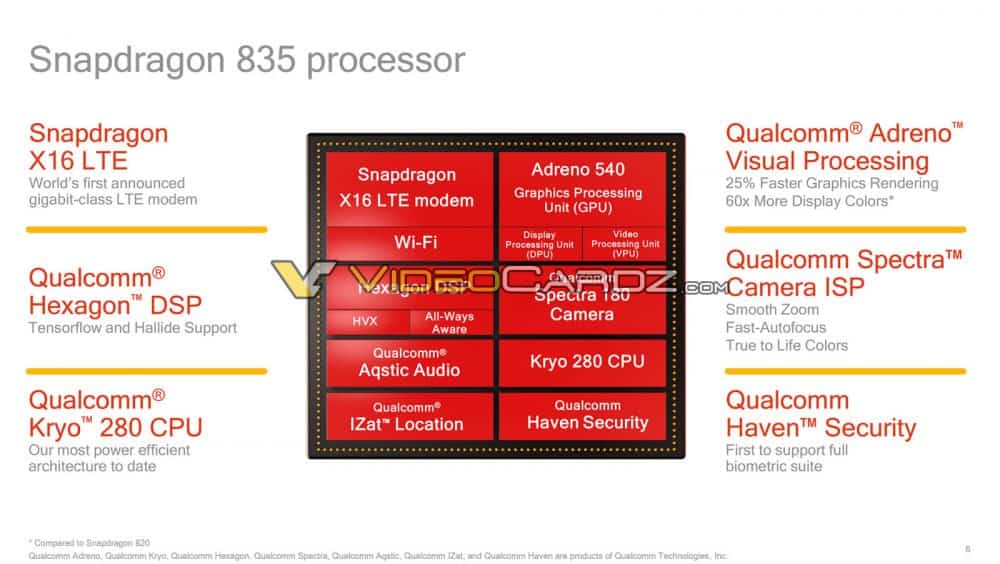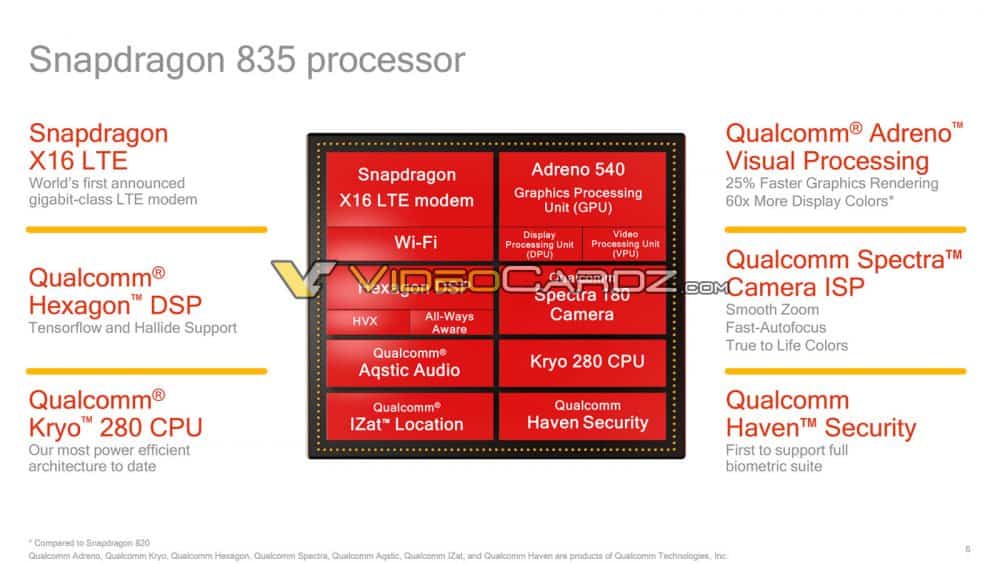 The above image tells us quite a bit about the changes to expect. To begin with, mobile devices will finally be able to tap into gigabit LTE, thanks to the new modem being built into it, known as Snapdragon X16 LTE. This can lead to faster, more performant speeds over LTE data connections.
The most important part for Windows 10 Mobile in particular is the chip will come with Qualcomm Haven Security, permitting access to a full biometric security suite. Could this lead to Windows Hello improvements? We'll have to wait and see.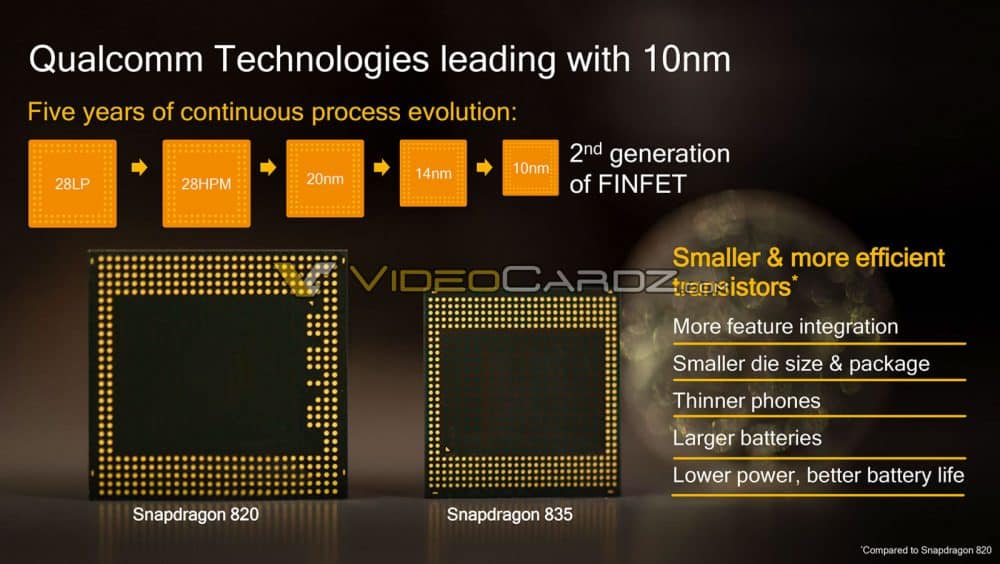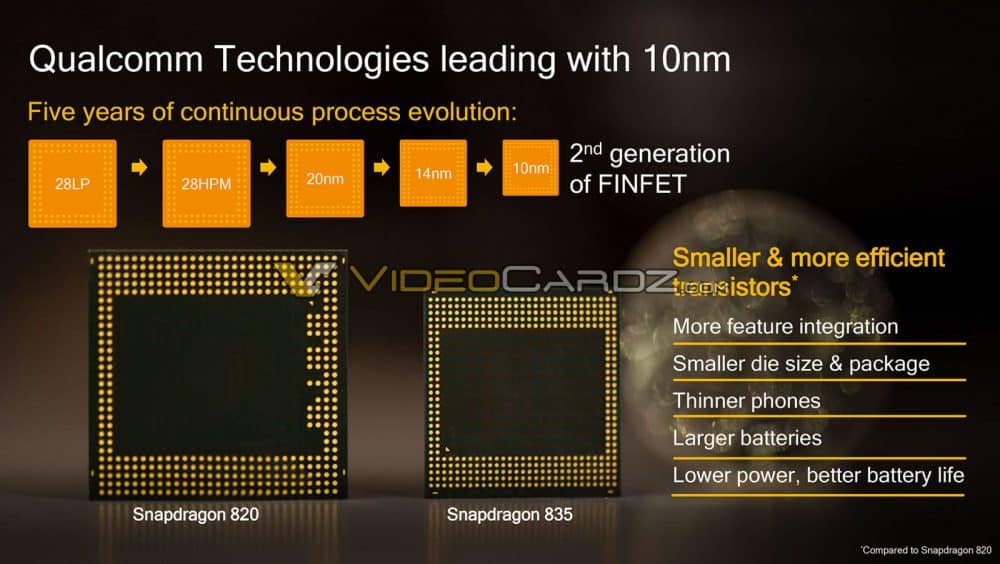 Another slide in the leaked presentation gives an overview of some of the key benefits that end-users can expect. The latest chip will use a 10nm manufacturing process, in partnership with Samsung. With this, phones will be able to be thinner, as well as house larger batteries. Not only could we see larger batteries, but the devices themselves will be more power efficient as both the chip and the GPU, Adreno 540, use less power, up to 50% less than the Snapdragon 801.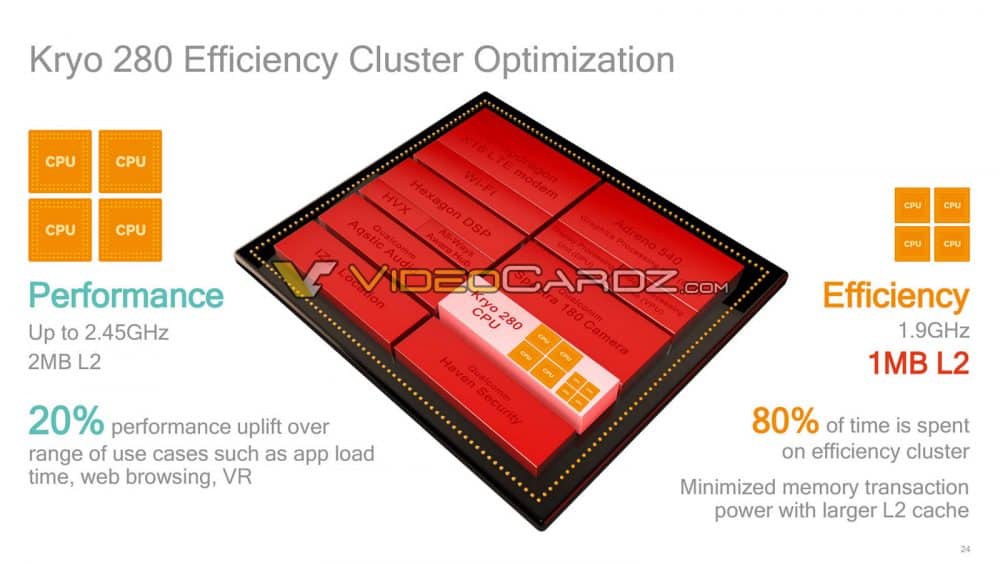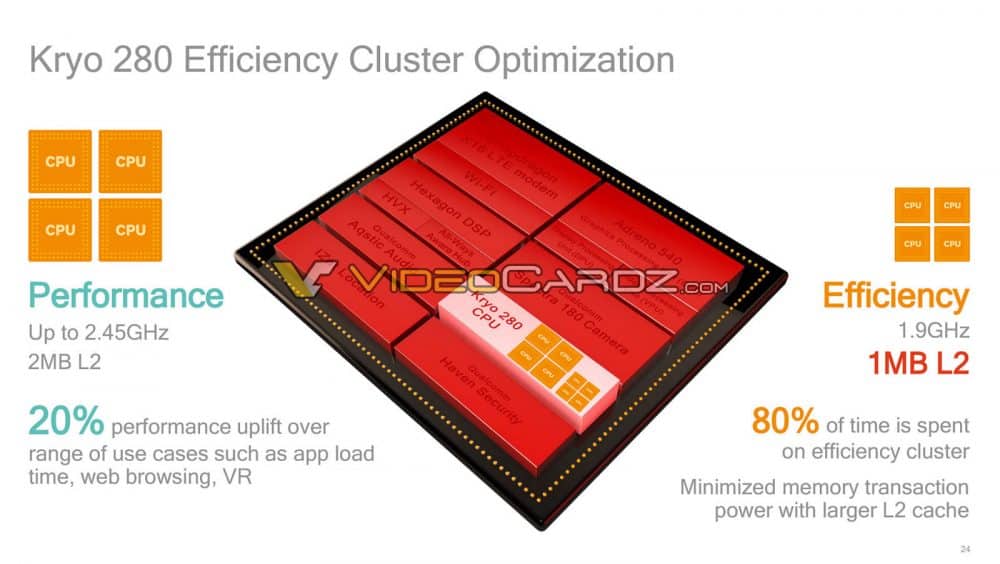 It isn't just data connection and battery improvements either.
Overall, performance of devices running the 835 chip will be much higher, particularly with intensive tasks. Common tasks such as web browsering, general apps and media, as well as less-common tasks such as Virtual Reality (VR) can see up to 20% boost in performance. While VR is not such a common task at the moment, as technology for VR continues to improve and become more mainstream, it is likely these performance improvements will be a true benefit to users of the future mobile devices.
We'll learn more about the Qualcomm Snapdragon 835, as well as everything else Qualcomm has up its sleeve, at CES 2017 which begins this week. Keep an eye open at On MSFT for all the latest.