It's been quite a while since Microsoft and Qualcomm announced the Always Connected PC initiative in 2017, with the first prototypes of Windows 10 on ARM PCs using a Snapdragon 835 processor. Since then, the Qualcomm lineup for PCs expanded out to out to include both the Snapdragon 850 and Snapdragon 8cx, the latter being Qualcomm's first ARM chip designed from the ground up for Always Connected PCs.
In the latest of this effort, Qualcomm on December 5th revealed its Snapdragon 7c and 8c chipsets during its annual Snapdragon Technology Summit. Both look to evolve and diversify the lineup of Always Connected PCs a bit more, and perhaps further take on the likeness of other offerings from competitors Intel and AMD.
Starting first with the Snapdragon 7c, which is meant to be an entry-level chipset for Always Connected PCs. Qualcomm promised this chip will provide a 25% boost in system performance and up to twice the battery life vs. competing platforms, plus lightning-fast connectivity via the Snapdragon X15 LTE modem. It also features an Octa-core Qualcomm Kryo 468 CPU and Qualcomm Adreno 618 GPU. Supposedly, this will deliver improved battery life, as well as the power of the Qualcomm AI Engine. This also sports over five trillion operations per second (TOPS) of performance for the latest AI-accelerated experiences offered by Windows 10.
Then, there's the Snapdragon 8c. Essentially, this is a new mainstream chipset for Always Connected PCs. It also technically replaces the Snapdragon 850 in Qualcomm's lineup. This chipset is built with Qualcomm's 7nm technology, and sports up to 30% more performance over the Snapdragon 850. It should fare better for multi-tasking as well as raw CPU performance. This chip also has the integrated Snapdragon X24 LTE modem inside for multi-gigabit connectivity speeds for seamless cloud computing. As for TOPS power, the Snapdragon 8c comes in with six TOPS to accelerate machine learning applications.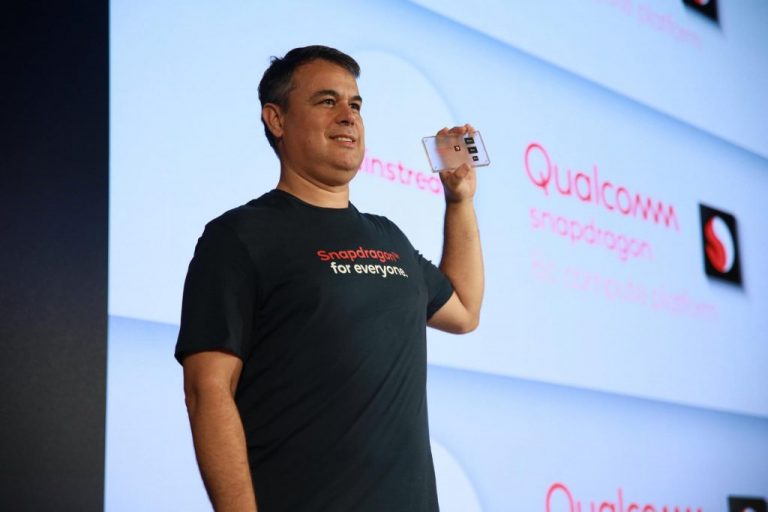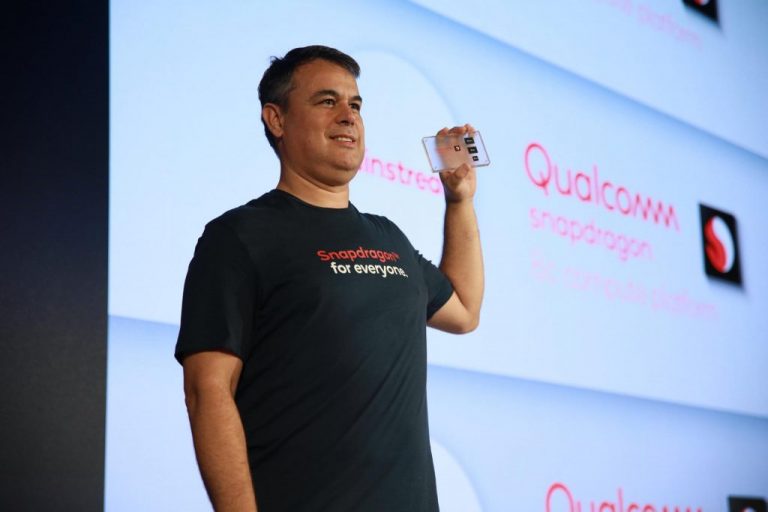 Finally, Qualcomm is also announcing the Snapdragon 8cx Enterprise Compute Platform. As the name suggests, this third option is targeting the enterprise and builds on the existing capabilities of the 8cx. It basically adds support for Enterprise hardware features, or what Qualcomm is calling delivering "next-generation capabilities to the 21st-century modern workplace." In the words of Alex Katouzian, senior vice president and general manager, mobile, Qualcomm Technologies, Inc:
"Qualcomm Technologies' innovation in smartphones and connectivity placed the power of your desktop PC in your phone, now the phone is returning the favor by bringing thin, light, always on, always connected, all-day battery life experiences to your PC. The mobile-first consumer wants an experience on par with a smartphone, and we have the innovation, the inventions and the technology to enable this experience for customers across price points."
As a recap, there's now a total of four modern Snapdragon chipsets for Always Connected PCs — the 7c, 8c, 8cx, and the 8cx Enterprise. Either way, as simple as that now sounds, it still has been a rough rollout for Always Connected PCs. Although Always Connected PCs offer excellent battery life and cellular connectivity, devices like the Samsung Galaxy Book 2, or the Lenogo Yoga 630, struggle with app-emulation. Hopefully, that changes in the future with these new chipsets, but Qualcomm did not make it clear when the 7c, 8cx, and the 8cx Enterprise will make their way into new devices.