Starting today, consumers in the US, Canada and Australia can pre-order Microsoft's Surface Pro with LTE, which will start shipping on May 1st. Business users have been able to purchase this new LTE version since December, and the broader rollout will happen nearly a year after the 2017 Surface Pro was released.
Microsoft is only selling two versions of the Surface Pro LTE: the base model ($1,149) has an Intel Core i5 processor, 4G of RAM and 128GB of storage, and the higher-end model has the same processor but double the RAM and SSD storage will cost $1,449.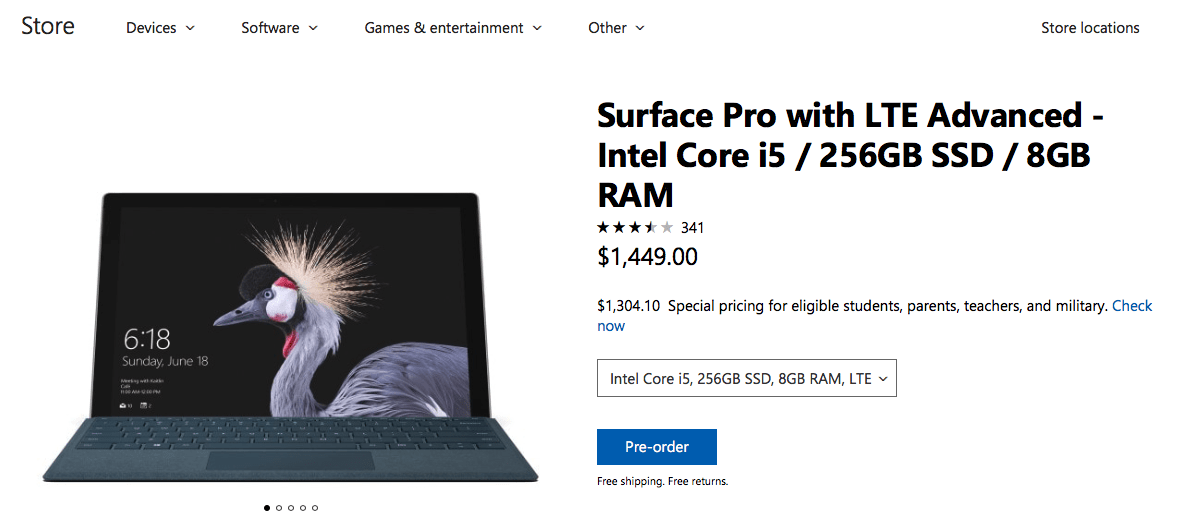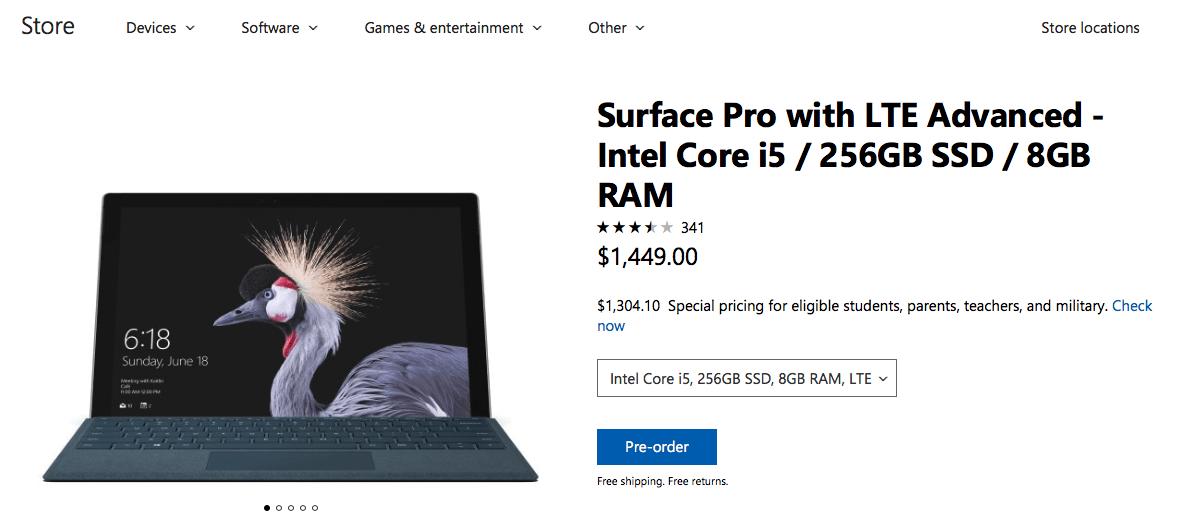 We had a quick hands-on time with the Surface Pro LTE back at Future Decoded in October, and it looks almost identical to the non-LTE version. The tablet ships with an embedded SIM, but it also features a nano-sim tray under the hinge, right next to the micro-SD port. Under the hood, Microsoft incorporated Qualcomm's Snapdragon X16 LTE modem just where the cooling fan for the Core i7 models would have been.
The addition of an embedded SIM makes the Surface Pro LTE a dual-SIM device: Consumers will be able to either use the embedded SIM and choose a data plan from the Microsoft Store app, or pop in their own nano-SIM card. Microsoft has optimized Windows 10 for all types of scenarios, letting consumers switch between the embedded SIM and the nano-SIM at any time. In the US, the Surface LTE will be supported by all major mobile carriers (AT&T, Verizon, T-Mobile and Sprint).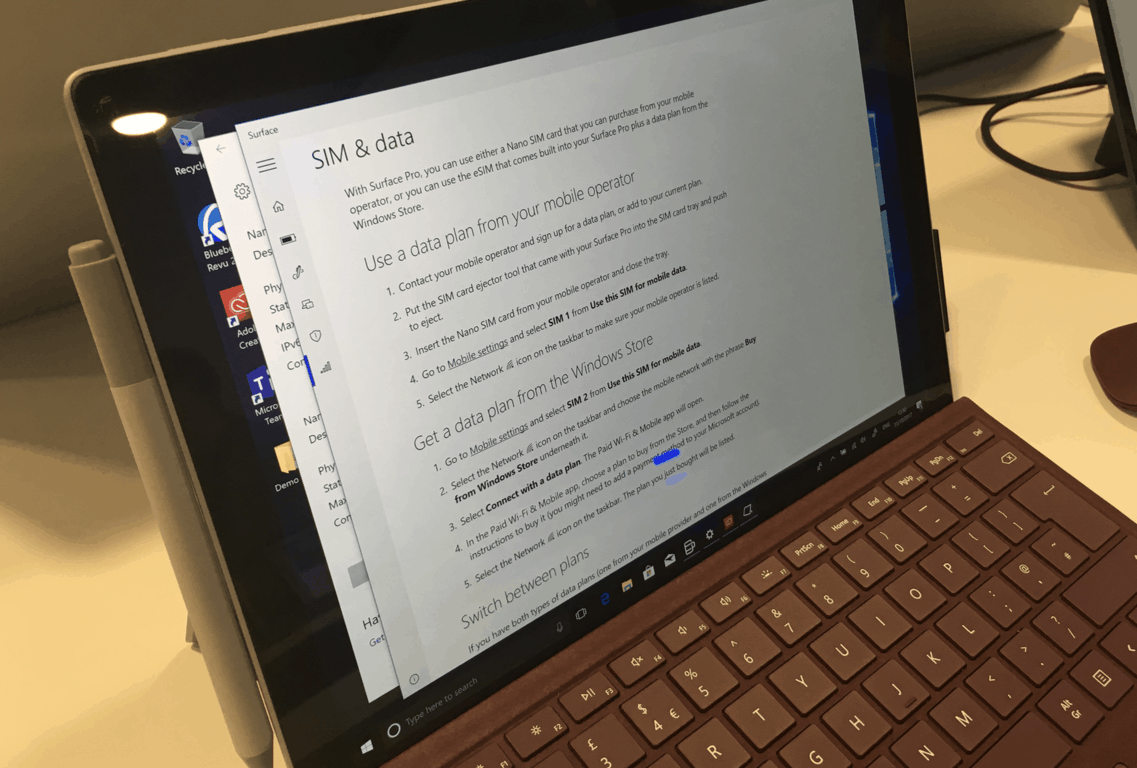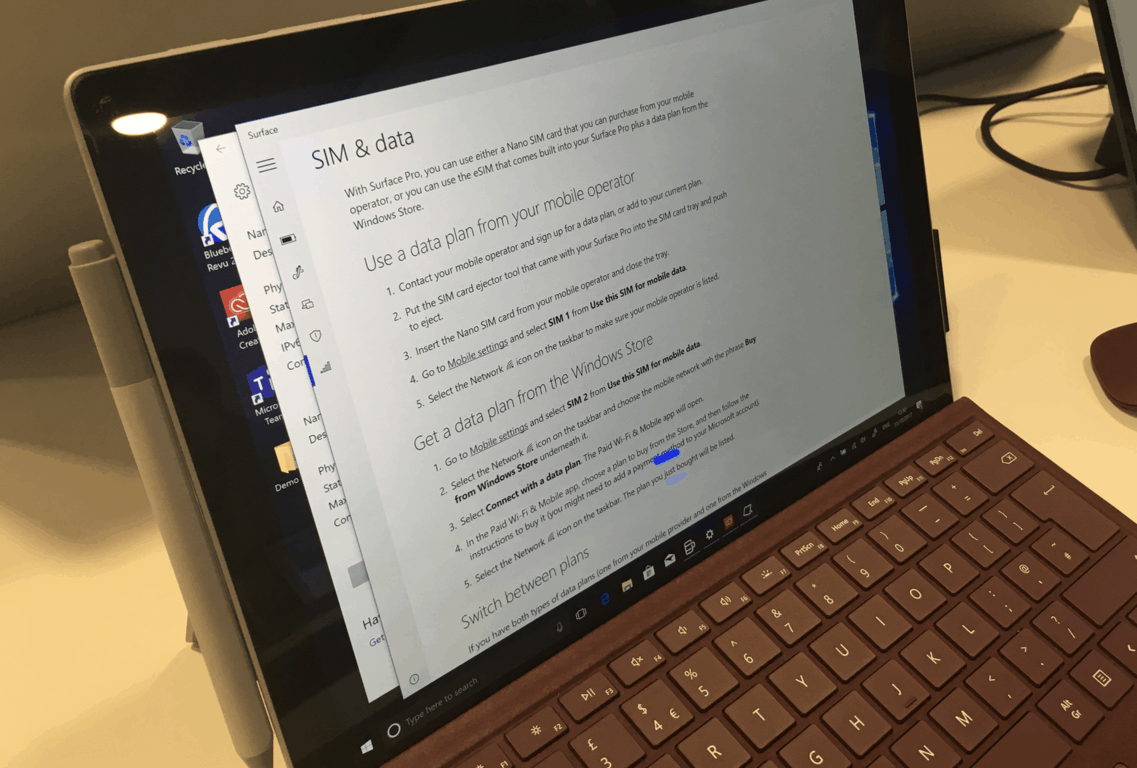 Considering that the first Always Connected PCs powered by the Qualcomm Snapdragon 835 are just around the corner, it's a bit strange that we had to wait so long to see the Surface Pro LTE becoming more broadly available. Anyway, we hope to see more PCs with embedded SIMS and LTE modems going forward. This new Always Connected PC category could finally bring more innovation to the PC market this year, and Microsoft has partnered with both Qualcomm and Intel (which also has mobile modem solutions) to make PCs more connected in the near future.