The PC market has been struggling for the last few years, with sales decreasing year-over-year as mobile devices become prominent. The only PC segment that's been doing well in terms of unit sales has been the premium notebook market, with Windows 10 2-in-1s helping to keep PCs relevant.
According to market research firm IDC (via betanews), that should change by 2020. At the very least, PC sales should stabilize, with 2016 representing the most significant drop in sales with the market starting to flatline by 2020.
As IDC says:
The PC market continues to perform close to expectations. Some volatility in emerging regions is being offset by incremental gains in larger mature markets while the interaction with tablets and phones is stabilizing. We continue to see steady progression toward smaller desktops and notebooks as replacement buying helps stabilize overall shipments in the coming years.

Despite continued weakness in the consumer segment, the US PC market is showing some signs of stability in the near future with some sources of optimism for the long haul. Backed by early Windows 10 transitions that are expected to boost commercial PC shipments in the next couple of years, and steady growth of PCaaS (PC as a Service) which should help shorten refresh cycles of commercial systems in the long-term, the overall US PC market sentiment certainly seems to be improving.
The table below provides a more in-depth breakdown of the market between 2016 and 2020: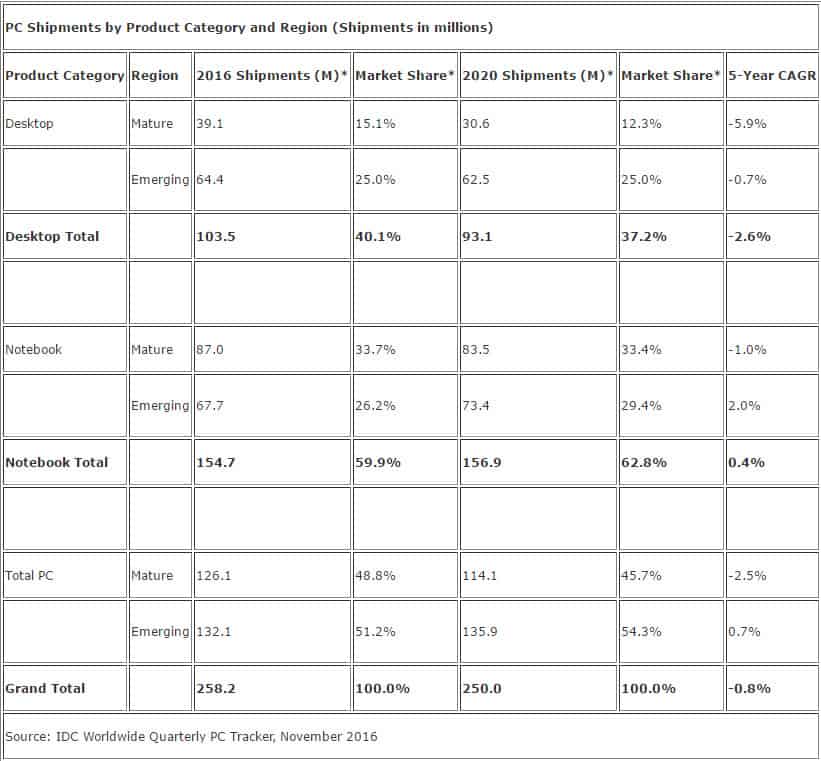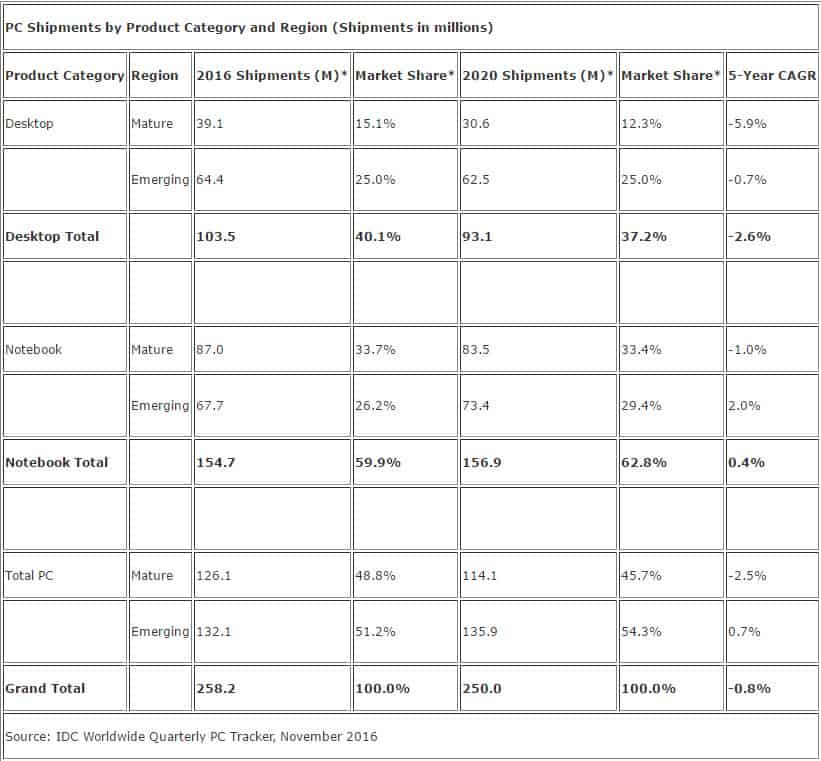 This is relatively good news for PC manufacturers, which are already consolidating in response to slowing sales. While PCs may never enjoy the double-digit sales increases of its first few decades, PCs should remain relevant and profitable for any company that can either reach the premium segment or create economies of scale.