Microsoft's Outlook for iOS app is getting a new "Do not Disturb" mode that will silence all email notifications when you don't want your inbox to bother you. The new mode is now generally available for all Outlook.com and Office 365 account, and you can set it up by tapping the bell icon next to your email account.
@Outlook for iOS users rejoice! Do not Disturb is now available for all @Office365 and https://t.co/irxaRaznNM accounts. #outlook pic.twitter.com/bJSFs43GQd

— Ross Smith IV (@RossSmithIV) December 2, 2019
This new Do not Disturb mode includes scheduling options if you want it to automatically turn on at specified times in the day. There's an account switcher at the top of the Do not Disturb page, in case you want to choose different settings for your Outlook.com and Office 365 accounts.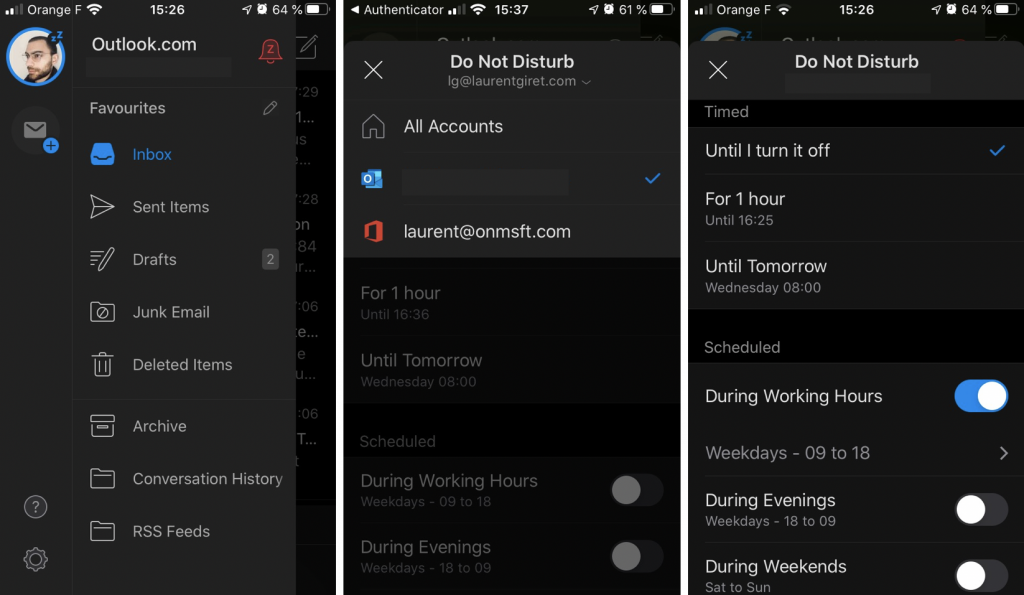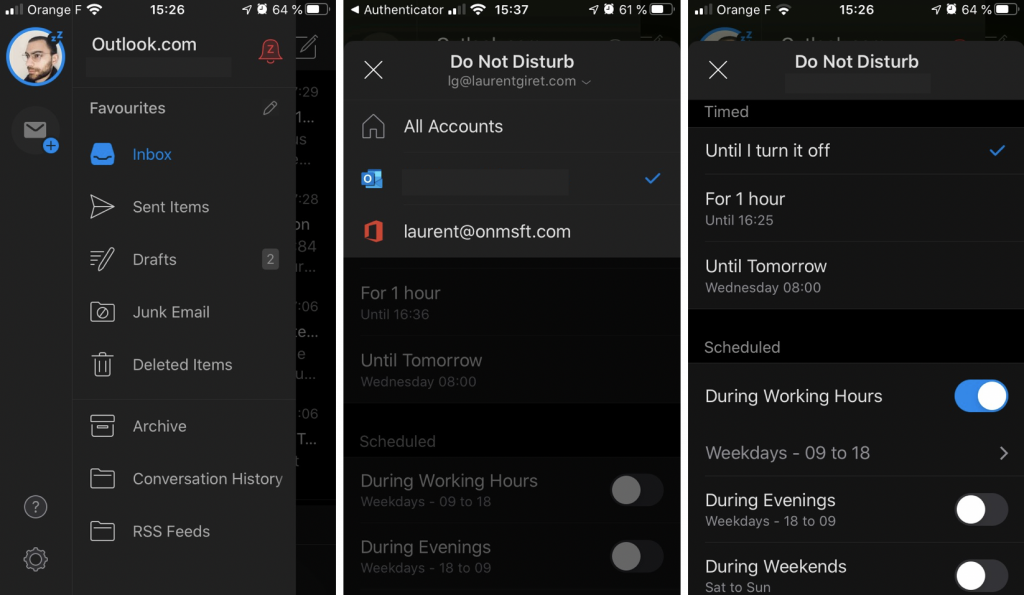 Overall, this new Do not Disturb mode should be a welcome addition for people receiving a lot of emails every day, though the current restriction to Microsoft email accounts is a bit limiting. Do you plan to use this feature on your iPhone or iPad? Let us know in the comments below.