Microsoft's Outlook app for Android and iOS has just received a new feature that allows users to add floor plans to their workspaces. The company has announced via Microsoft 365 Admin Center that this update is now live in the Outlook mobile client, though it seems the feature is rolling out gradually.
A workspace is basically a work area or a physical location that can be booked individually in the same way as conference rooms. The same policies and rules apply to booking workspaces as for conference room reservations. However, the only difference is that users need to specify the number of workspaces to be reserved and the minimum duration of the reservation while booking them.
Until now, the Outlook app only allowed users to book workspaces in a specific building. Now, in addition to that, they can choose from a set of different floor plans to add them to their reserved workspaces. The addition of floor plans should make it easier for users to find a workspace and meeting room.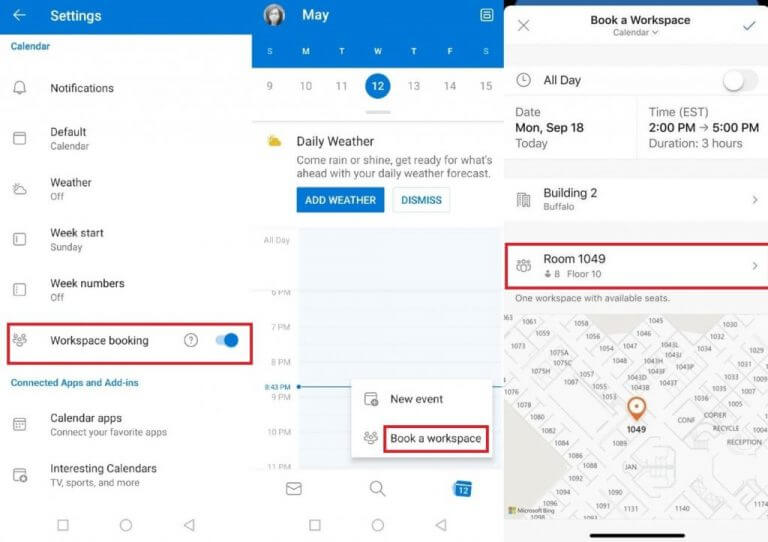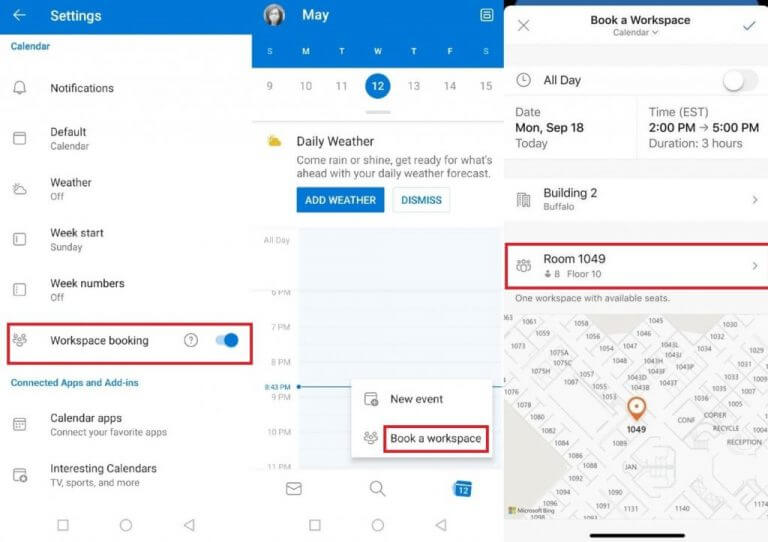 If you have an iOS or Android phone, head to the calendar settings and enable the "workspace booking" toggle button. Next, open the Outlook calendar and tap the "Book a workspace" option. Finally, select your building from the list and browse available floor plans to add any of them.
Keep in mind that IT Admins will first need to add floor plans in the Microsoft 365 admin center for users in their organization, and this update can take up to 48 hours to complete. Once the floor plans are published, Outlook users will see floor plan options while booking a workspace. You can learn more about managing floor plans on this support page.