Microsoft has released a new update for its Outlook app on Android that offers deeper integration with Microsoft To Do, the company's popular task management service. The latest update (version 4.2103) adds support for creating tasks directly from the emails (via Android Police).
Until now, there was no option for users to create a task straight from an email on their mobile phones. With the new update, they will now see a new shortcut that instantly creates a task within Microsoft To Do. This should make it easier for users to manage their tasks. Keep in mind that the To Do app should be installed on the Android device to see this option.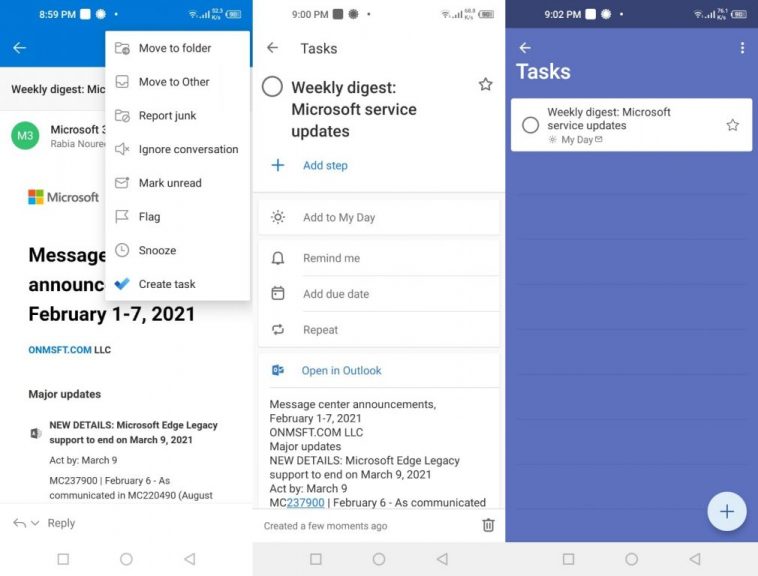 To try out this feature, users need to open an email in their inbox and tap on the "Create Task" shortcut from the three dots menu. Microsoft To Do will automatically pick up the email's subject line and body to create and save the task to the list. Users will also be able to open the email contents within Outlook while viewing it.
Microsoft has been consistent with updates for the Outlook app, and the company keeps adding new productivity features for iOS and Android users. The Android app will soon add support for syncing Contact subfolders and emoji reactions. You can download the latest versions of Microsoft Outlook and To Do from the Google Play Store.