Microsoft had announced this week that Outlook on iOS and Android would be getting new features in the coming months, and today a new update is now available for the app on Google's Android platform. Version 2.2.151 brings several enhancements to the overall UI of the app, including a new search bar, and new ways to get information in searches.
Indeed, users of Outlook on Android should now see a more "simplified" navigation bar on the bottom of the app. It is similar to what was previously introduced on iOS, with three icons along the bottom for easy access to Mail, search, and Calendar. Also new is an enhanced search experience, which now is able to fetch information from your emails about your top contacts, upcoming travel itineraries, package deliveries, and attachments. See it in action below.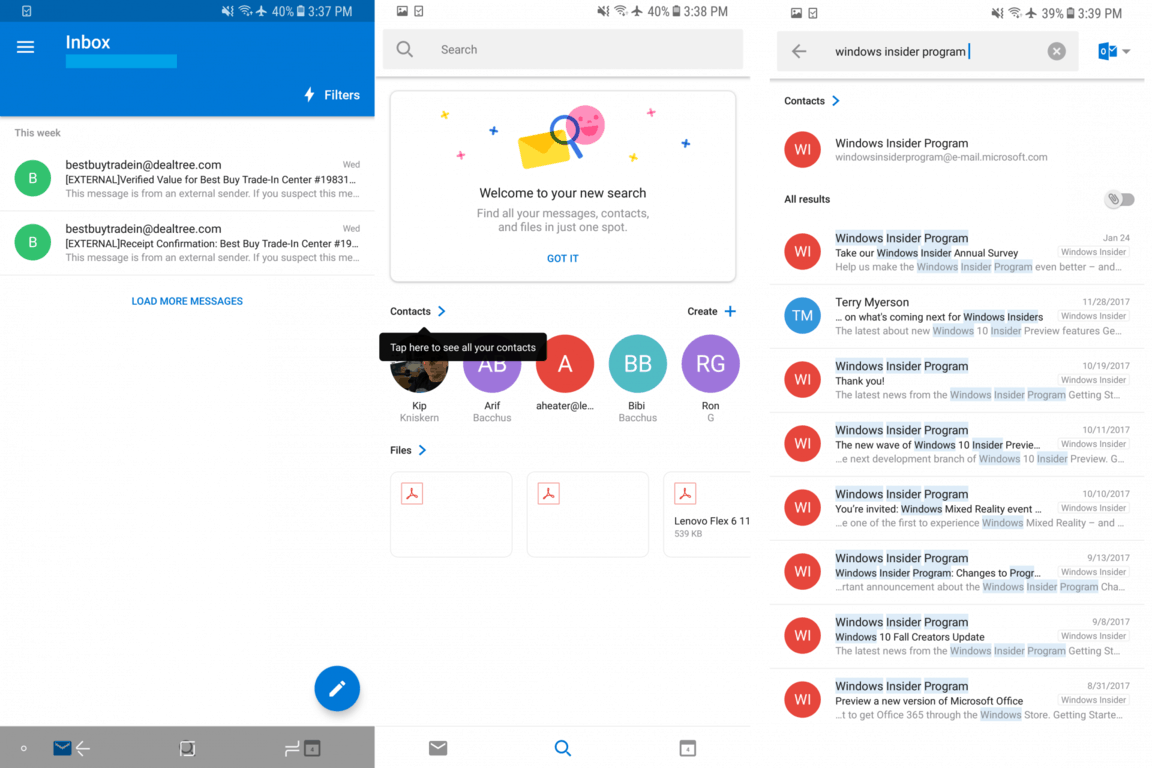 The update should be showing up now on the Google Play Store, so be sure to check it out. Do you like the enhancements to the search tab? Or did you prefer the old style? Let us know your thoughts in the comments below.