The Dictate feature that has been on Windows and the web is coming to OneNote for Mac. You can use the Dictate feature to break away from the keyboard, but keep the flow of your notes.  The Dictate feature is an AI-backed set of voice commands to add, format, organize and edit your text.  Dictate currently supports more than 50 languages.  Getting started is easy, just follow these steps.
Launch the dictation experience by clicking Dictate on the home tab.

Click the Dictation Settings button to adjust your preferences and click OK.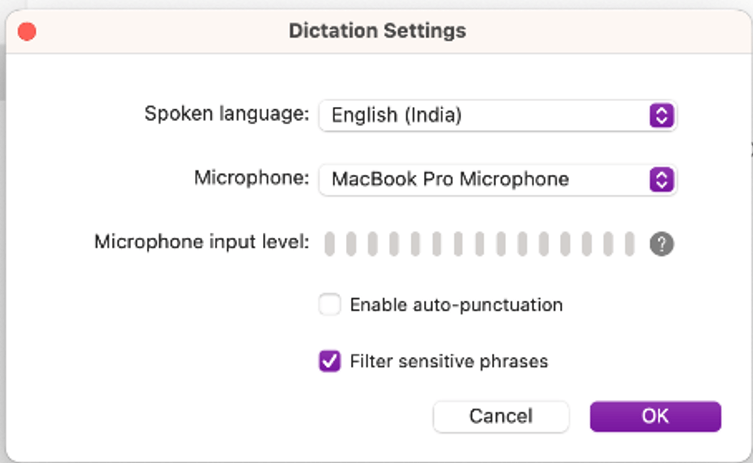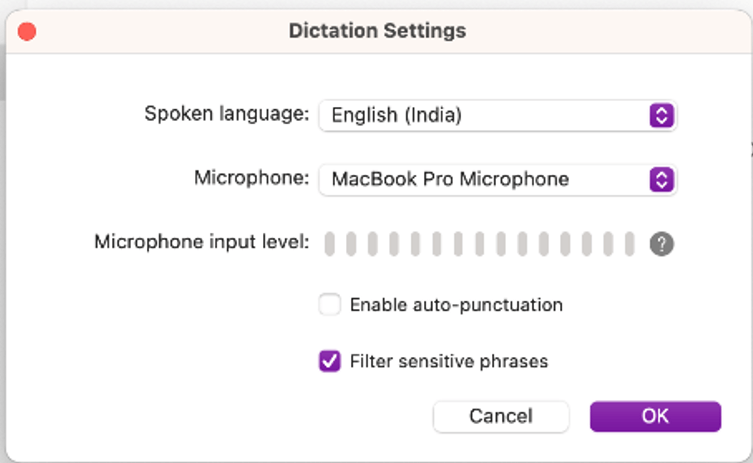 Start speaking to create your notes, when you're done dictating say "stop dictation" or click Stop Dictation on the Dictation toolbar.
Some scenarios to try are quickly dictating your ideas while you multitask and getting your handwritten notes quickly into OneNote.  You have several voice options to manipulate your notes, for example to delete a mistake you can say "delete that" or "undo." You can take a break by saying "pause dictation."
Not all voice commands are available yet across all platforms. You can click Help button on the Dictation toolbar to see which commands are available on your platform.  Some supported languages are also Preview Languages and may have lower accuracy or punctuation options.  For a complete list of supported languages visit this help topic.
To use the Dictate feature for Mac you must be in the Beta Channel and be running Version 16.68 (Build 22121100) or later.
Images Via Microsoft