There is no doubt that this is the season of giving and there's almost nothing more wonderful than the chance to win an Xbox One S for free. That is, of course, provided we aren't distracted by the promotional image.
Official EA Sports Madden NFL account on Twitter posted a giveaway for the Madden NFL 17 Bundle on Christmas Eve (via Daily Star). The picture accompanied was a classy one of the boxed console sitting beneath a decorated Christmas tree. Unfortunately for the photographer, it seems that the glass ornaments were clearly polished and reflected him sitting cross-legged in his pants without a shirt on.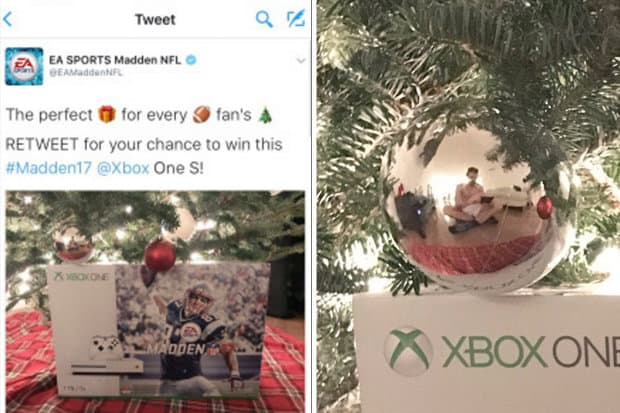 While the image hadn't anything inappropriate to be found, the internet has taken the tweet by storm with mockery. So much so that EA Sports even removed the tweet from its Twitter feed and, to our knowledge, didn't even replace it with a new one.
If EA Sports didn't give away the Xbox One S console, at least they gave us a good chuckle with a dash of holiday spirit.