If you use PowerPoint on your iOS devices and have been longing for the feature that will allow you to highlight text on the slides, then the wait is finally over. Microsoft has rolled out this feature to Ofice Insiders running version 2.63 (Build 22062602) or later.
According to the blog post, users can "highlight any text in a text in a text box, table or shape on your PowerPoint slides". And on top of this, you can now undo any highlighting that was done by others, a handy tool that was not available for iOS users before. Check it out in the graphic below.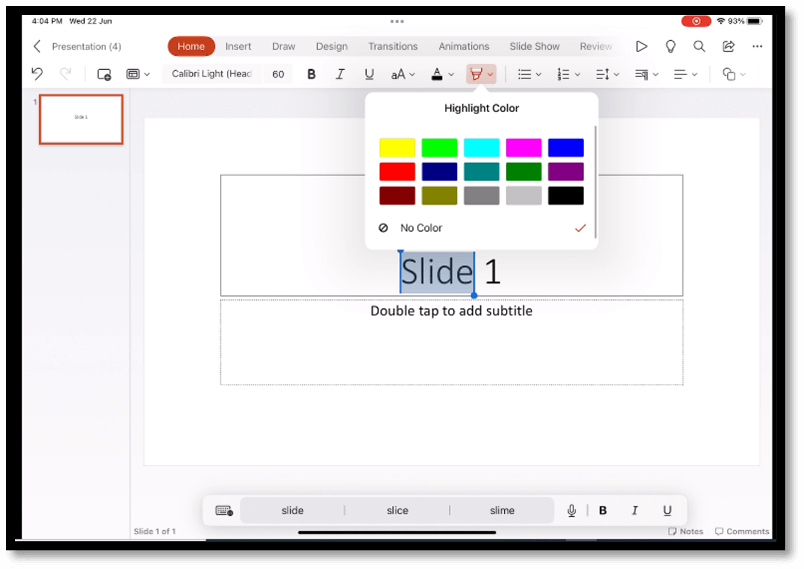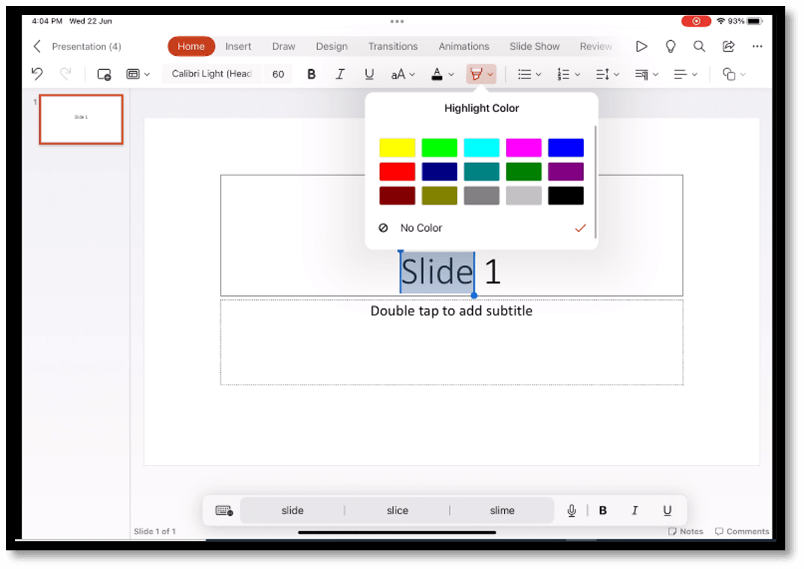 To access this feature on your iPhone, you will have to select the text you want to highlight in your PowerPoint presentation, then hit the Highlight button. You are also at will to use any color that you prefer. For iPad users, you will need to click on the Highlight option on the ribbon under the Home tab. Her5e you will also be able to select the highlight color you'd prefer to use in the pop-up menu.
As usual, Microsoft will be rolling this feature gradually as they continue to make enhancements and improvements on the feature based on the feedback they receive. Earlier this month, we also saw Microsoft's latest Office Insider preview update come with SketchUp support for Office apps. It will be interesting to see how well all these blends in once they get to general availability. Sign up for the Office Insider Program to gain access to this feature and more.