The first major update to No Man's Sky is taking the adventure underwater. The Abyss, the first major (and free) update since No Man's Sky release, brings a new story and terrifying new creatures along the seafloor. In The Abyss, you will uncover "The Dreams of the Deep," a sinister ghost story about a stranded freighter crew that shares the same fate of another lost soul trapped in the underwater ruins.
Here's a look at the launch trailer for No Man's Sky The Abyss Update.
As noted in a post on Xbox Wire, you'll meet new and horrific creatures inhabit the ocean floors, including large predator fish, poisonous jellyfish, and strange hypnotic alien lifeforms that guard the sunken treasures in the deep blue sea. The Abyss Update tweaks game controls making it easier to dive, added a new diving helmet to your equipment, and now even your jetpack works as well underwater as it did above. Your suit technology was upgraded to allow you to swim further and faster, and you can communicate with other players using new underwater emotes.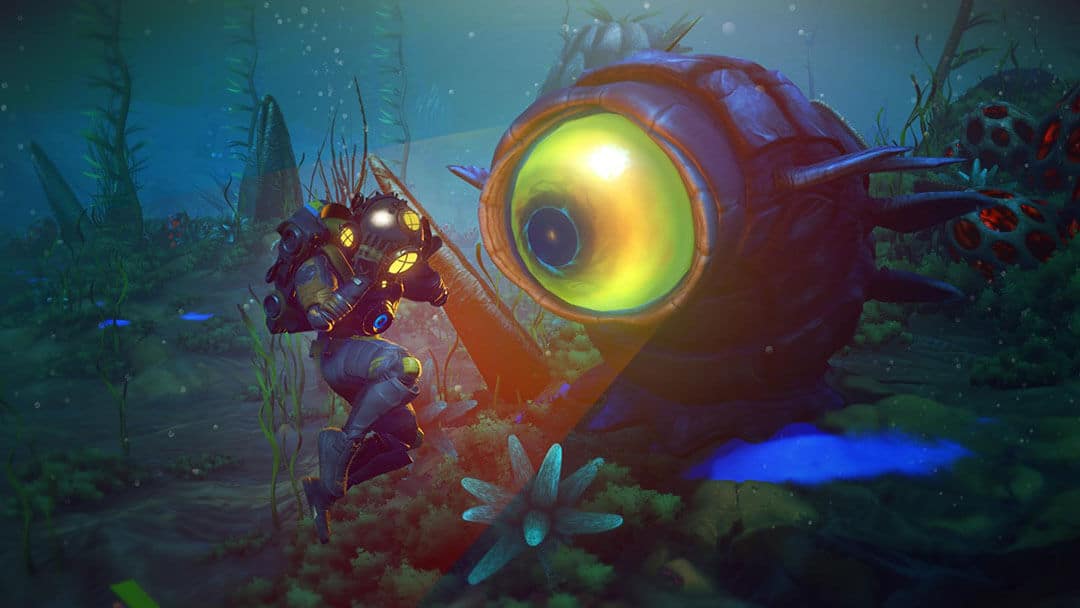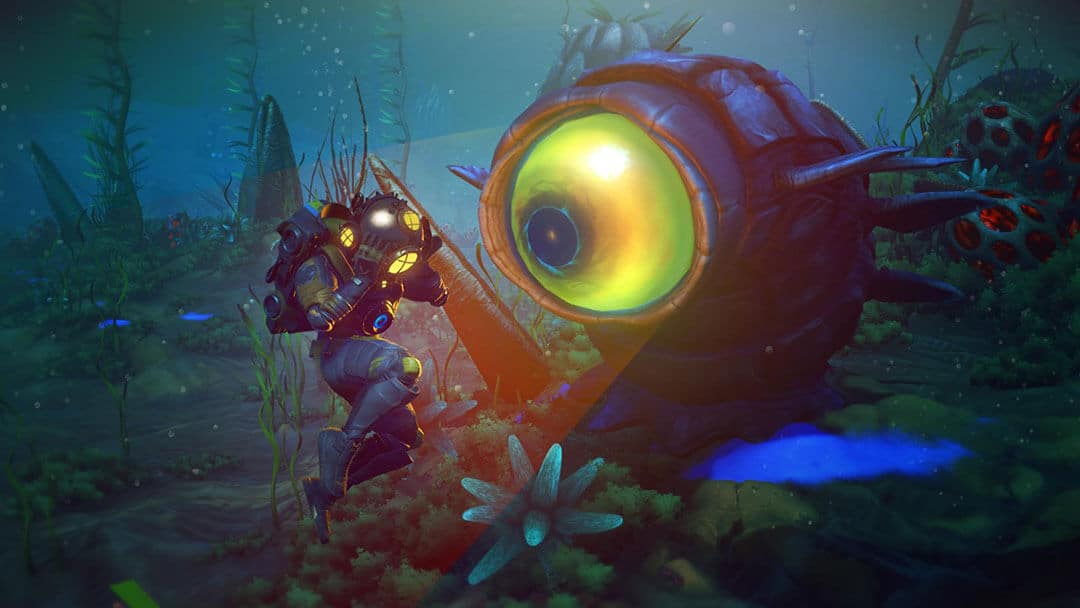 The Nautilon is the new submarine exocraft that will make exploring underwater even easier. The Nautilon can be customized and upgraded with new technology to help you explore the farthest reaches of the ocean. In addition, the Abyss Update has added over a dozen new base building parts to create a new home underwater, including viewing domes, underwater corridors, an aquarium, and a deployable marine shelter.
The Abyss Update is available now for No Man's Sky on Xbox One. Buy No Man's Sky on Xbox One