Microsoft has quietly released a new update for the Xbox OS on Tuesday which makes Gamer profiles more in line with how they look like on the Windows 10 Xbox app. On a PC, the Xbox app already lets gamers link and display their Steam, Discord, Twitter, Facebook, and Reddit account on their Xbox profiles, but until this week's Xbox update, these linked social media accounts were not visible on Xbox One and Xbox Series X|S consoles.
Although the official release notes for this latest update only mention "general stability and performance improvements", I quickly noticed my linked social accounts on my friends' Xbox profiles as well as my own after updating my console. If you go to Settings > Linked social accounts, you'll see existing connections made on the Windows 10 Xbox app, and you'll be able to link new accounts there if you want to.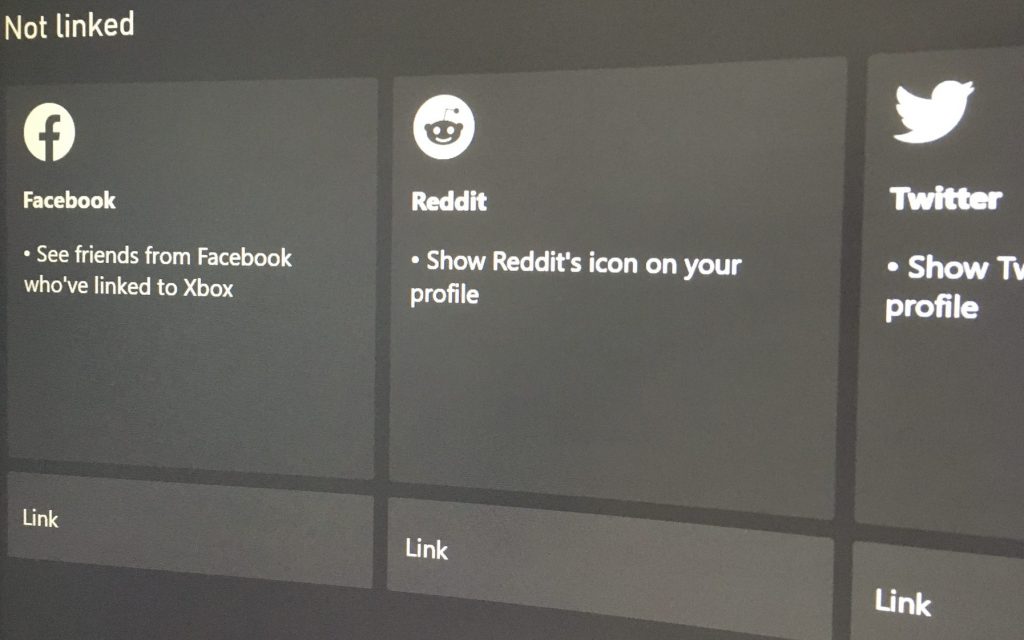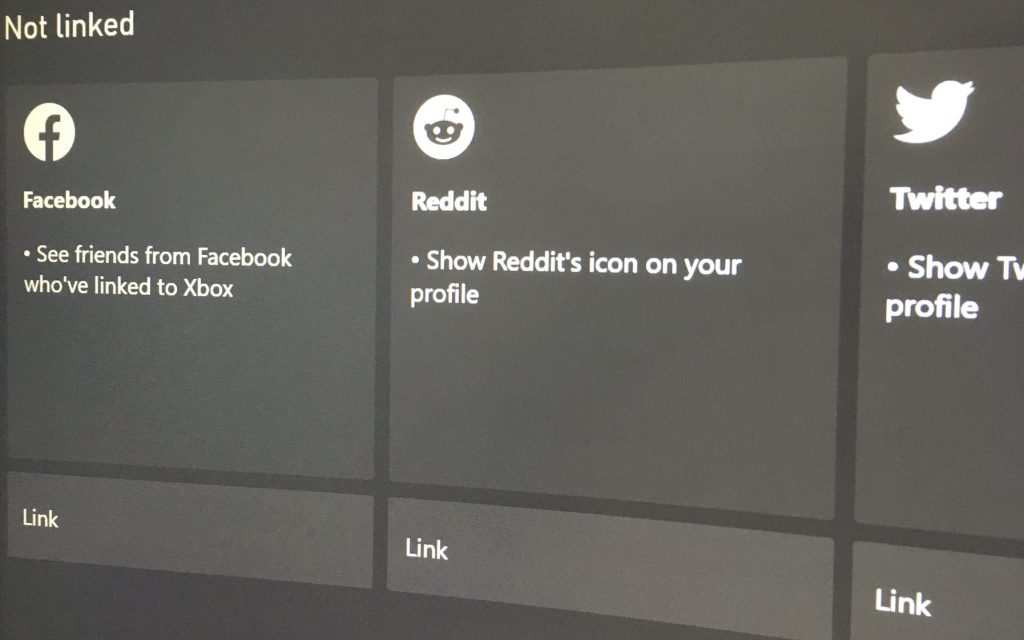 For each linked account, you'll be able to choose to display it or not on your own Xbox profile. Connecting your Facebook account to your Xbox profile will offer new friend suggestions on Xbox Live, though you may still not want your Facebook account to appear on your Xbox profile. Except for Discord, every linked profile can be opened in Microsoft Edge on the console.
Microsoft doesn't always go into details when it releases new Xbox OS updates, and I actually spotted another new feature in Settings > Power mode & startup. In addition to the existing option to automatically turn off your console after a certain time, there's now a new option for turning off your console after 2, 4, or 6 hours of video or music. This is a nice addition if you use your Xbox console as your main entertainment center.