A large portion of the tech gadget industry continues to opine over where and how Microsoft's Surface devices resonate with consumers. Be it the mobile power users or the trend bucking personalities of users who prefer form over function, Microsoft's Surface device seems to still allude a clearly defined user base for many.
However, Microsoft may be in the process of etching a slightly more definitive line around who and where its Surface devices are designed for use. In a patent filing from February 2018 titled "Computing Devices, Removable Support Devices, And Method Of Use, it appears Microsoft is mulling over the option to replace the infamous Surface kickstand with a multifaceted connector adjustments.
According to Windows Latest, the patent notes include,
"A computing device having an interface surface and one or more attachment features oriented on the interface surface is described. A removable support device with an interface surface and one or more attachment features oriented on the interface surface is described. A support system with a computing device and a removable support device is described. A method of using a support system is described."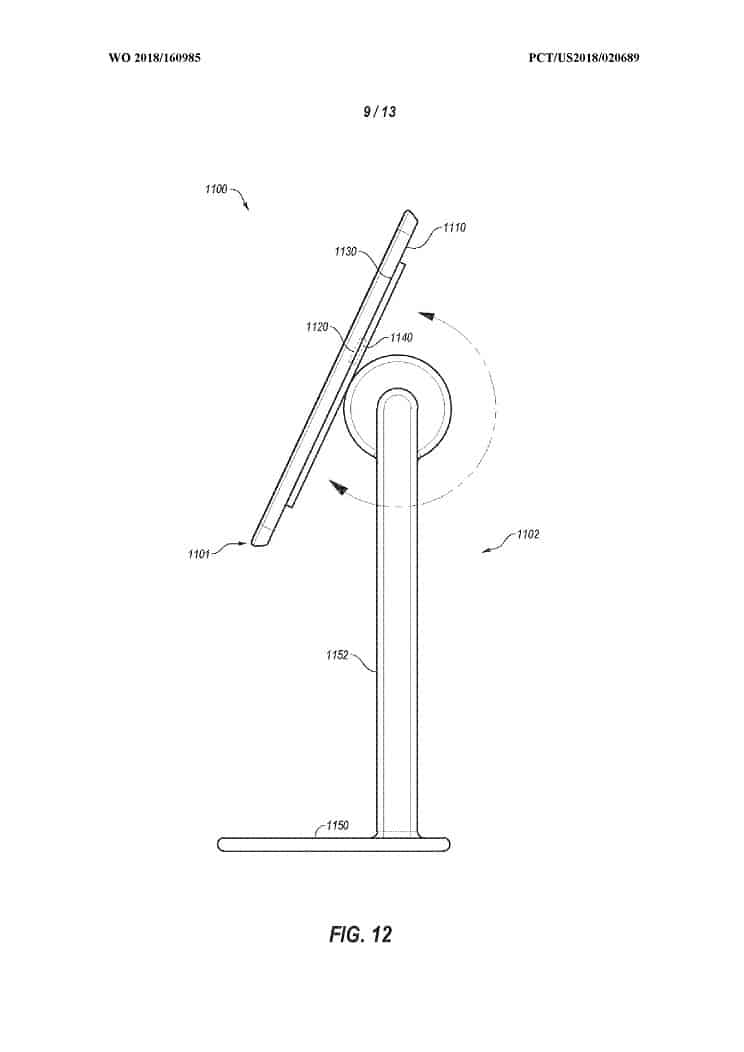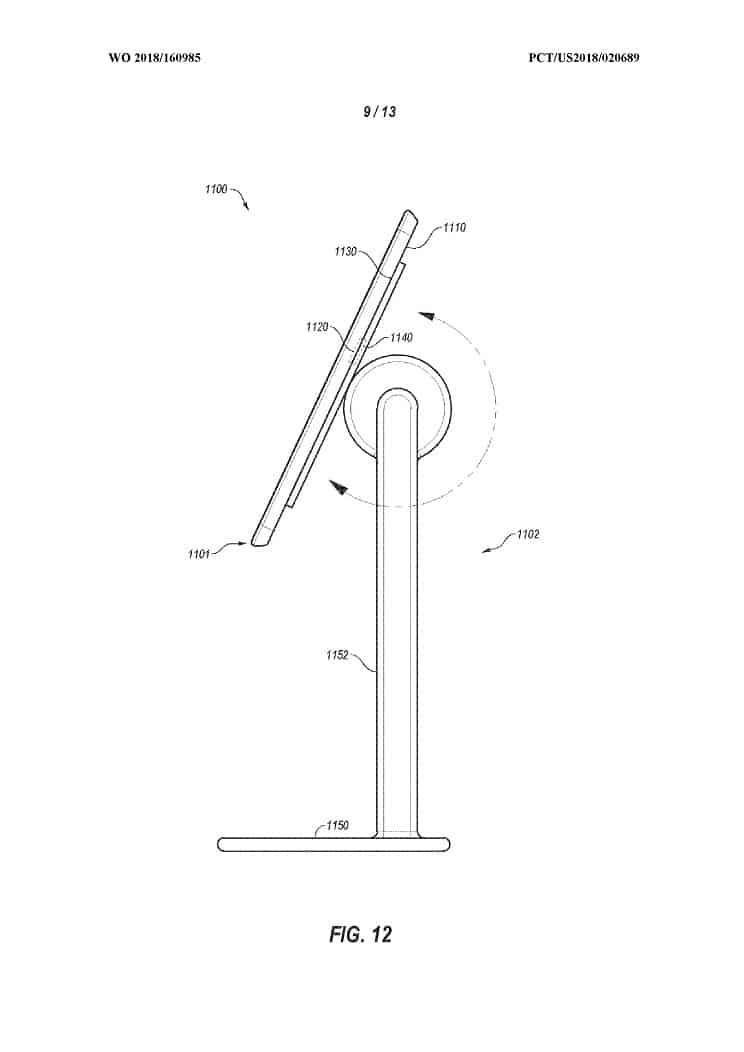 Furthermore, Microsoft details how interfacing with multiple attachment apparatuses could work in the future.
" Use of computing devices is becoming more ubiquitous by the day. Computing devices range from standard desktop computers to wearable computing technology and beyond. Laptops often connect the display to the keyboard along a shared edge using a friction hinge. However, with the advent of hybrid computers, the display and the keyboard may be connected and disconnected at will. Some computing devices, including hybrid computers, do not include a friction hinge along a shared edge between the display and the keyboard. Rather, the computing devices may include an integrated support device to position the display. It may be desirable to mount the display of a computing device to various removable support devices."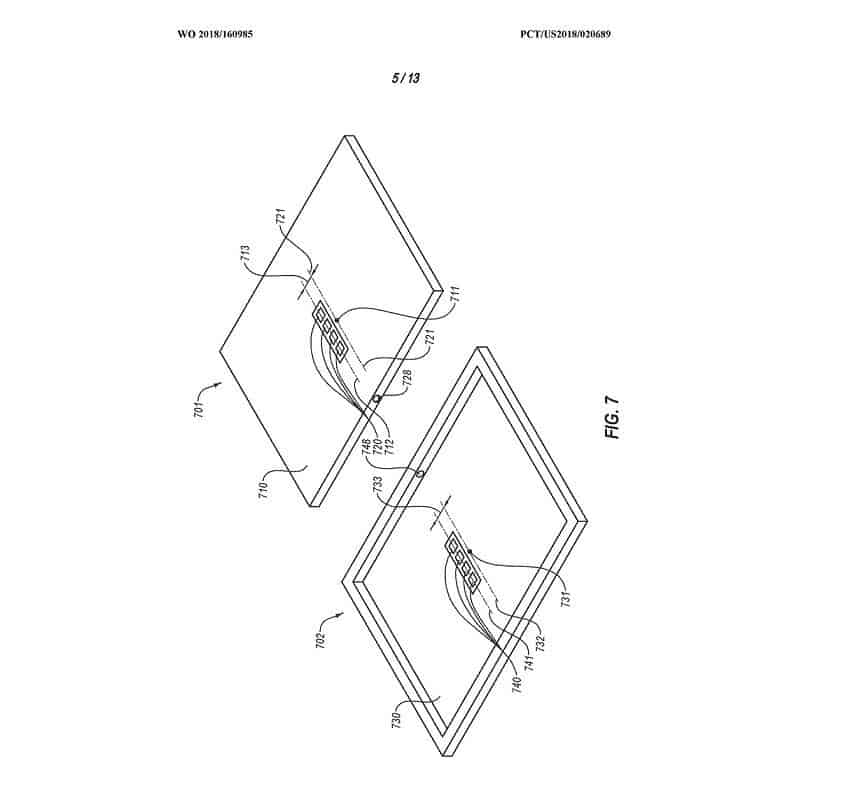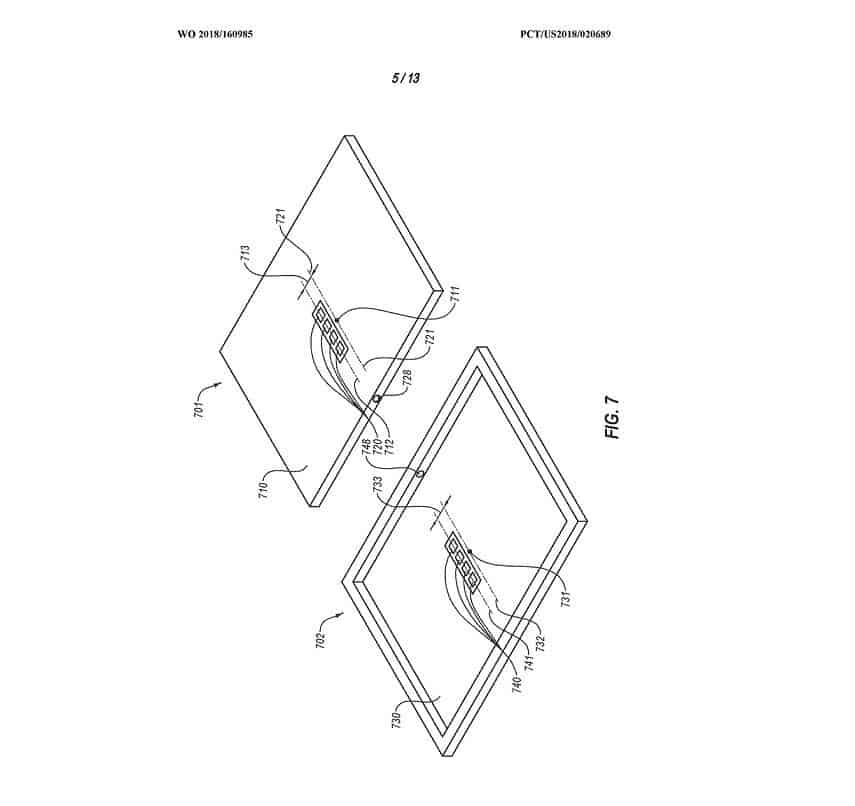 The patent could speak to Microsoft's efforts to transport its highly coveted Surface Studio screen to a more accessible audience for PC future-proofing.
However, with the introduction of the Surface Go, it seems more likely that Microsoft would like to move its star computer design into a more businesses oriented purchase of sale (PoS) future.
Microsoft is scheduled to show off something in an October 2, 2018 event, users may very well see how this patent comes to fruition then.