Remember the Surface Neo? The now postponed device was part of Microsoft's vision of the future where everyone would be using dual-screen PCs. As you very well know, though, the Windows 10X operating system powering the device got canned to evolve to Windows 11, and Intel also gave up on the Lakefield processors under the hood of the device.
Both the Windows 10X OS and Surface Neo were canned by Microsoft in 2020 at the same time. Yet, it turns out this might have been for the better good to avoid disaster, as new reporting from Windows Central has revealed that there were more problems than one with prototype versions of the hardware.
In particular, Windows Central's Zac Bowden points out three core issues with the device. The first is how the device overheated quickly. The second, was the size being too small, and the third involved Windows 10X being unpolished and buggy. All of this comes from Zac's sources who managed to play with early versions of the Neo.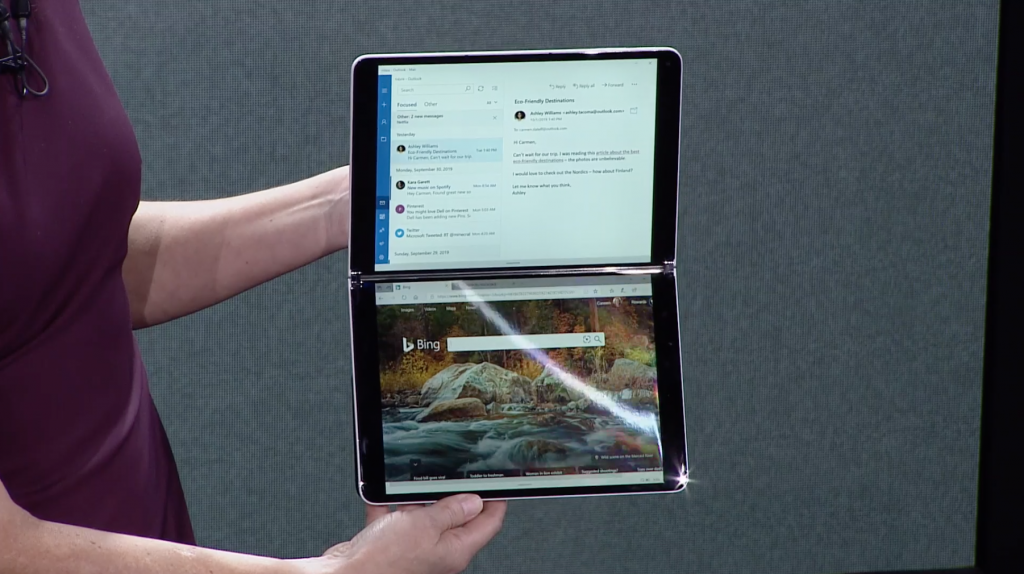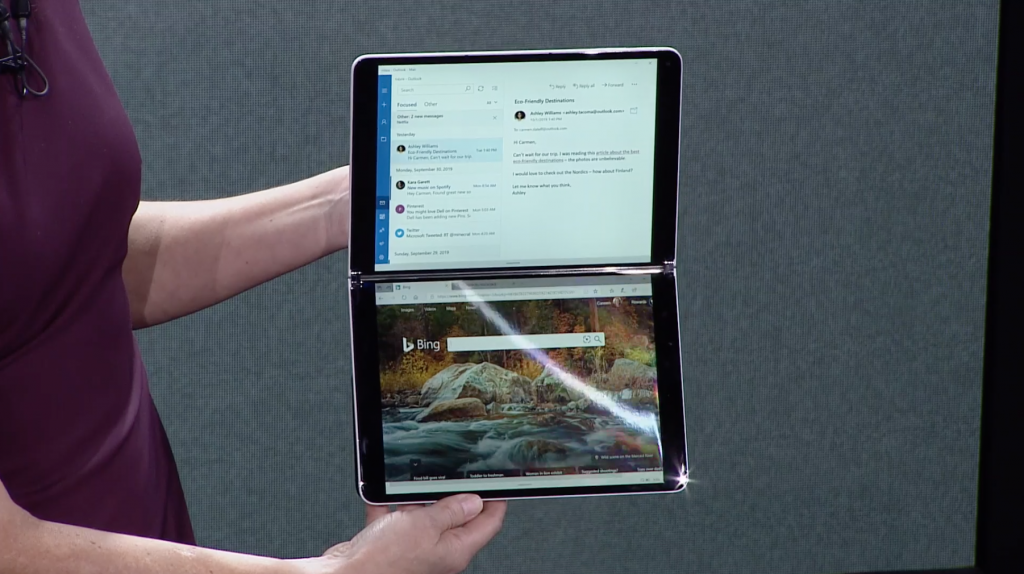 With the first issue related to overheating, it's believed that the Neo had to be kept under a fan during demos at Microsoft's last in-person Surface event in 2019. This is reportedly due to the drivers not being finished for Intel's Lakefield processor, as well as the thin form factor of the Neo (just 5.6mm thick, per Bowden.)
Next up are the issues with the size. Many people who were testing the Neo at Microsoft felt that the included keyboard was way too cramped, and the screen too small when in laptop mode. These folks are supposed contacts who actually got to test the hardware internally.
We'll end with the most important aspect, Windows 10X. Apparently, Microsoft's vision for virtualized Win32 apps in Windows 10X didn't work well with the Neo. Bowden's sources told him that using 10X on the Duo was a "painful" dogfooding process. This is due to the fact that Teams had to run virtualized. Windows 10X would put those virtualized apps to sleep after a certain period of time to save resources, effectively disabling the ability to get notifications. "And those who needed to use Teams felt it the hardest," said Bowden in his report.
All that said, Microsoft might have just dodged a bullet by not releasing the Surface Neo. From what we're reading, it looks as though this device clearly wasn't ready for prime and Microsoft avoided another Windows 8 and Windows RT disaster. Even though the device has shown up in movies, we may very well never see anything like it again.