MWC Barcelona 2023 is pulling down the curtains as it concludes the event, which saw more than 85,000 attendees from 200 plus countries. The inaugural event of the 2023 MWC series has already taken place, and the team is now gearing up for future iterations of MWC. In addition, they are also set to launch the Mobile 360 series later this year.
The event witnessed impressive numbers with more than 2,400 exhibitors, sponsors, and partners, as well as over 1,000 speakers and thought leaders. Over 40% of keynote speakers came from adjacent industries, with more than 40% being female. Attendees included over half at the director level or higher, with 21% at the C-suite level and 26% being female.
More than 2,400 journalists and industry analysts from around the world attended the event in person and an average of 10,000 networking meetings were set up daily through the app. The keynote sessions on MWC Barcelona, Mobile World Live, and partner platforms had an estimated one million unique viewers, as reported by MWC's official statement.
The GSMA had predicted an economic impact of €350 million and the creation of 7,400 part-time jobs in Barcelona due to MWC Barcelona 2023. However, the actual figures are expected to exceed these forecasts, and an update will be provided in the future.
Highlights from the MWC Day 2-3
If you missed Day 1 then read our post on it before moving forward.
ZTE showcases the Nubia Pad 3D tablet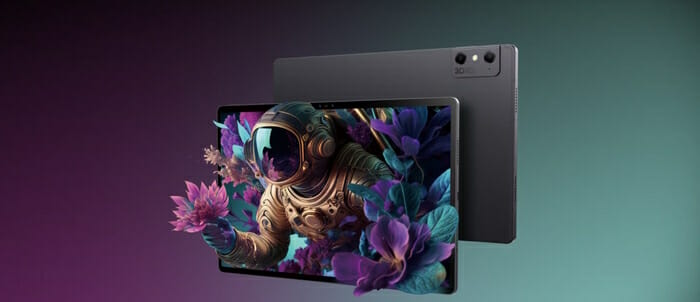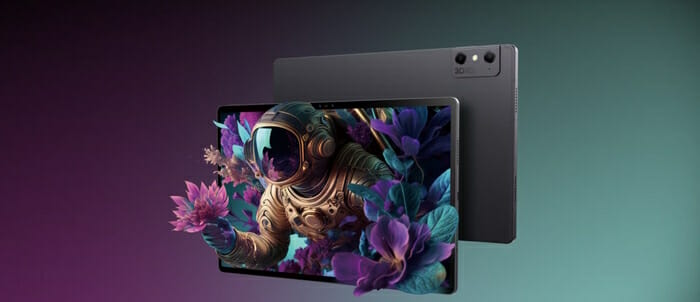 ZTE unveiled the Nubia Pad 3D, which might look like an ordinary tablet at first, but it actually has some unique features, as hinted by its name, reported by Pocket-Lint. The Nubia Pad 3D can produce 3D effects without the need for glasses, and it achieves this through its Diffractive Lightfield Backlighting (DLB) layer integrated into the display. Apparently, ZTE obtained the DLB layer from Leia Inc, which unveiled its 3D Lightfield technology in the previous year.
Motorola confirms a new Moto Razr
Yuanqing Yang, the CEO of Lenovo, has recently announced that the new version of the iconic Moto Razr phone is set to hit the market soon, as reported by CNBC. This news has got fans of the classic flip phone excited as they await the launch of the modern version.
The new Moto Razr is not only going to be visually appealing but also packed with exciting features. Although details about the new phone are scarce, rumors suggest that it will have a flexible display, 5G capabilities, and a more powerful camera than its predecessor.
Oppo shows new phone and IOT Solutions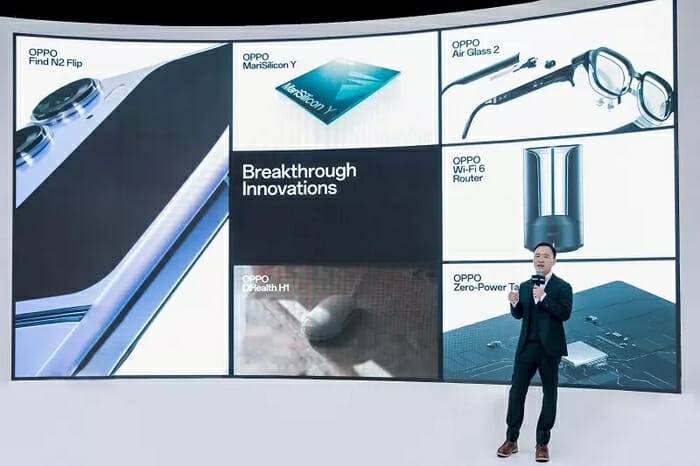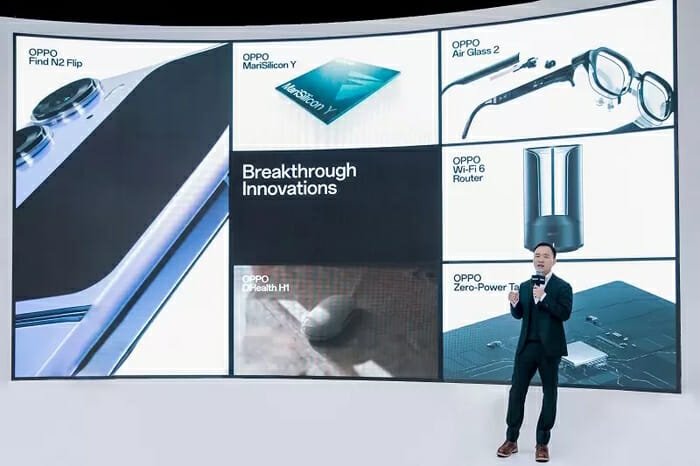 Oppo showcased several of its latest innovations. These include the Find N2 Flip, Wi-Fi 6 Router, Zero-Power Tag, MariSilicon Y Bluetooth audio SoC, and Air Glass 2, among others, as per their official press release.
The Oppo Find N2 Flip is the company's latest foldable device, which features a 3.26-inch cover screen, 50MP main camera, and MariSilicon X NPU. It also boasts a new Flexion Hinge that supports the multi-angle FlexForm mode, allowing the screen to be set at any angle between 45 and 110 degrees.
Thales launches the world's first GSMA-certified iSIM
Thales has received certification from the GSMA for its integrated SIM (iSIM) solution, which is now ready for commercial deployment with Qualcomm's Snapdragon 8 Gen 2 platform. The iSIM was demonstrated in 2021 in a working demo by Thales, Vodafone, and Qualcomm, reported by Yahoo Finance.
iSIM, as a SIM type, is integrated directly into the device's processor. It represents the next phase in SIM evolution, providing a much greater reduction in size than eSIMs and reducing space, and power usage.
Realme Launches GT3 with 240w charging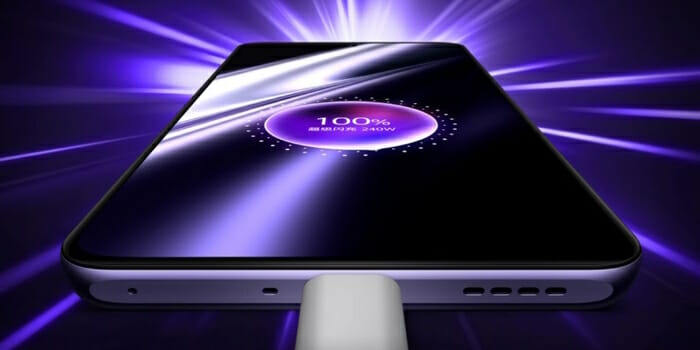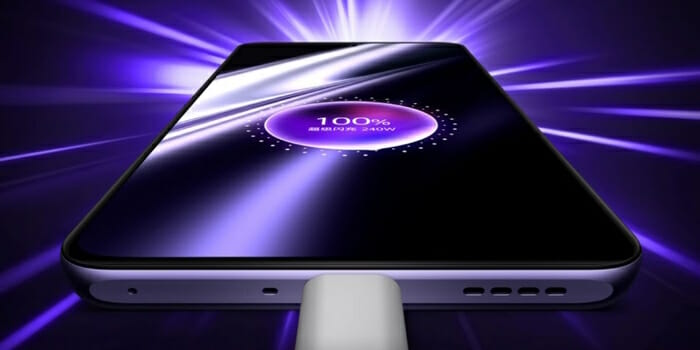 Sky is the limit in phone charging power as it continues to raise the bar every few months. The Realme GT 3, which boasts an intriguing design and blazing-fast 240W charging, has just been globally launched by the company at MWC 2023, reported by XDA. The brand claims that the phone's 4,600mAh battery can be fully charged in just nine and a half minutes, making it one of the quick charging phones currently available.
Oppo comes with Battery-less Tracking Tags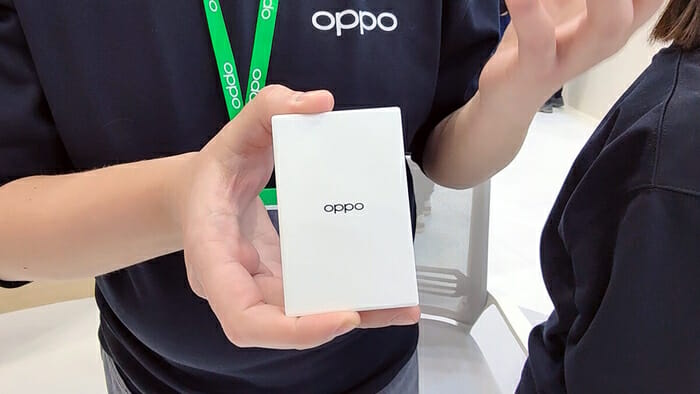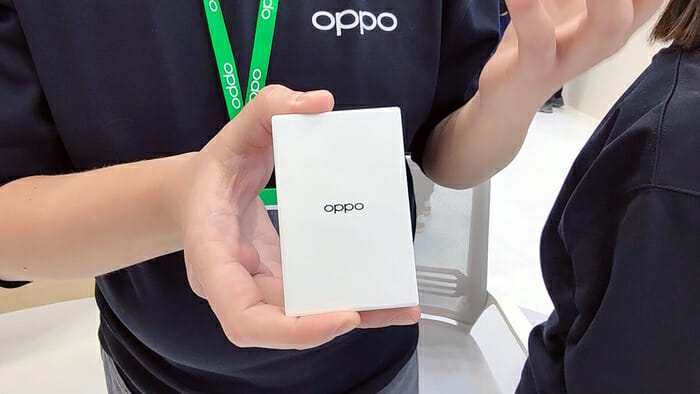 Last year, Oppo released a white paper on Zero-Power Communication technology, which is now yielding results in the form of a working prototype called the Zero-Power Tag, reported by Phone Arena. At the MWC 2023 expo, Oppo is showcasing its first-ever battery-free tracker that utilizes this technology.
The Zero-Power Tag operates by utilizing various cutting-edge technologies such as RF signal harvesting, backscattering, and low-power computing. It draws power from the surrounding radio waves and can communicate without the need for batteries. This makes it an ideal solution for the diverse requirements of IoT in the upcoming 6G era.