According to a report from Windows Central, the Windows 11 team is testing some rather significant updates for File Explorer that will bring tighter OneDrive integration, new Microsoft 365 features and some UI tweaks.
Based on internal mock ups obtained by the folks over at Windows Central, there are upcoming redesign efforts to modernize, arguably the heart of Windows, File Explorer.
The updated app will feature a redesigned header with a modern file directory box, a modern search box, and a new "home" button. The existing header buttons, such as "new," "copy," and "paste," will be moved into the file/folder view just below the header.
Other possible visual updates to the File Explorer include a new "recommend files" area that will mimic the look of the recently updated Office/Microsoft 365 app, with large colorful content thumbnails.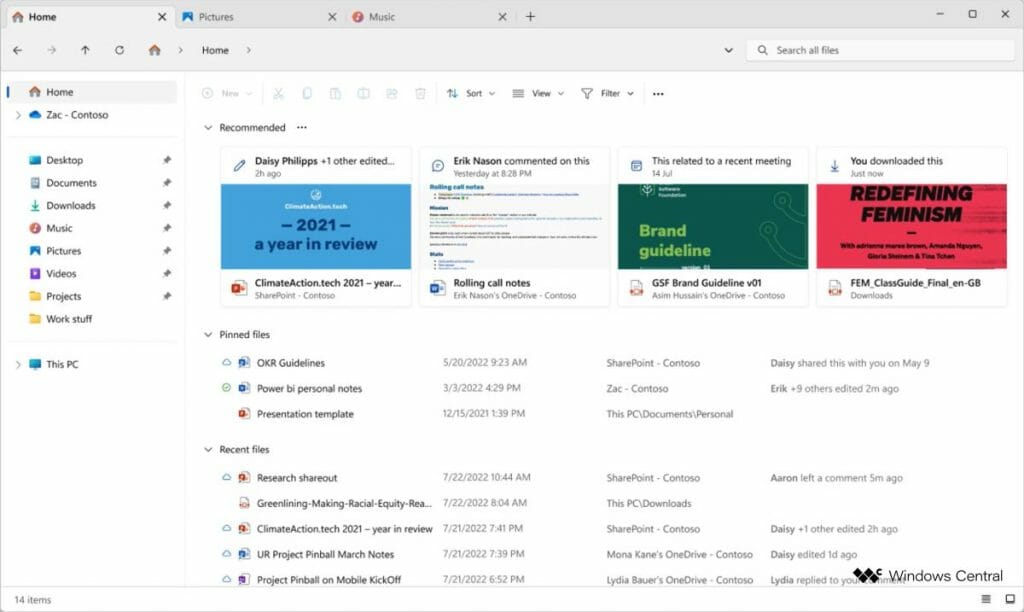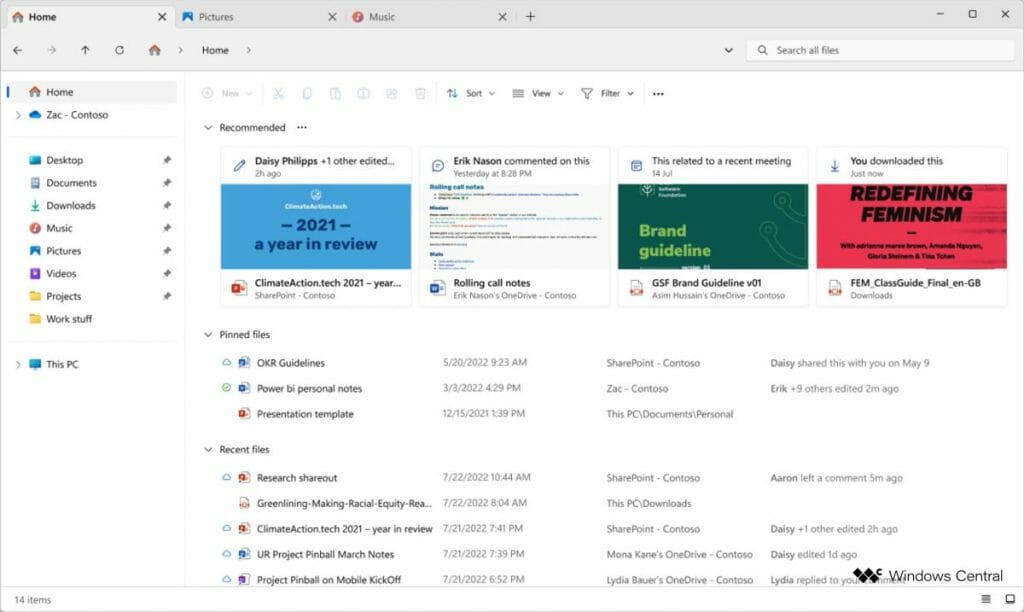 There are proposed code updates to the left-side navigation pane as well as rounded highlight buttons. The details pane will show additional file details as well as Microsoft 365 integration that include email thread details, recent comments, and collaborative activity and related files.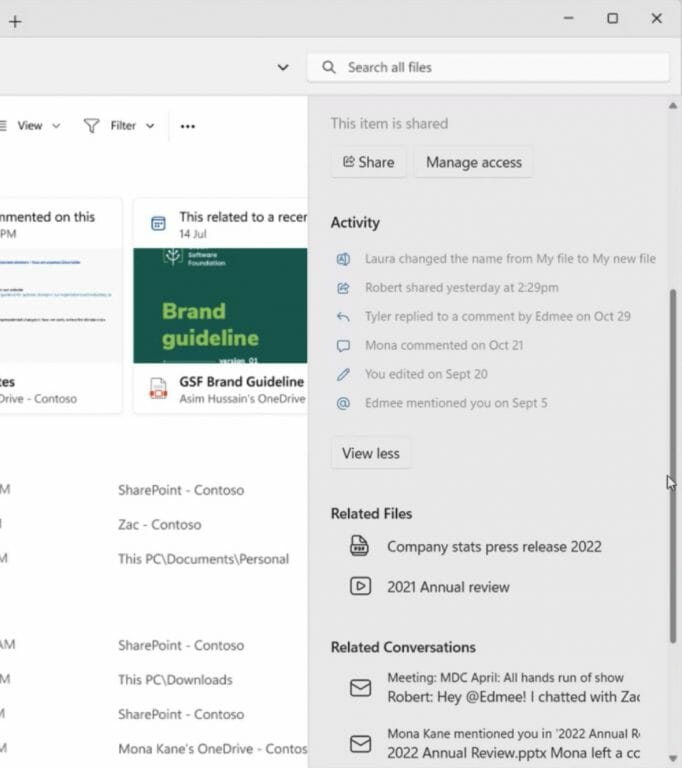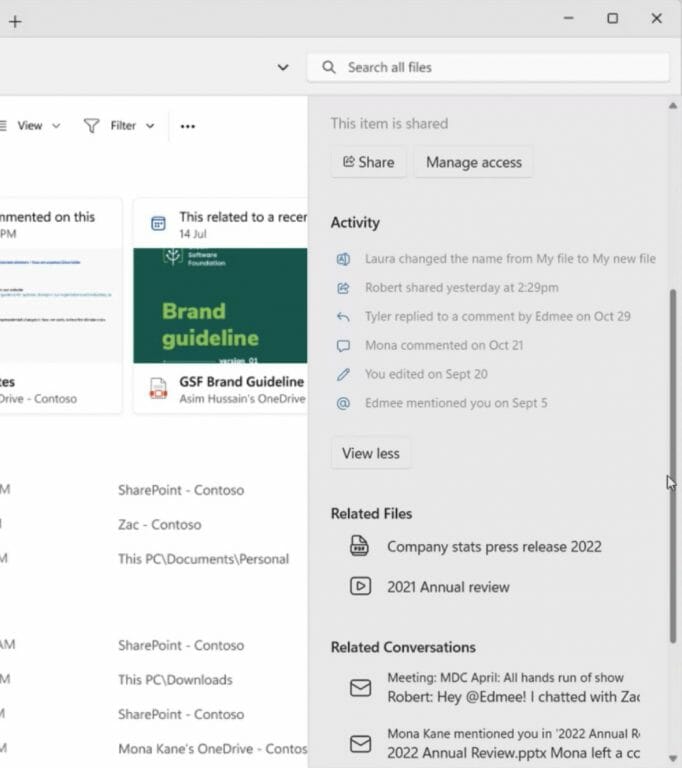 Perhaps the most intriguing addition for casual Windows users is a new image viewing experience that isn't the Photos app as well manual tagging. While Microsoft has done a lot work to make viewing images in Windows 11 a nicer experience with a dedicated app, many Windows users tend to view their image content directly from the File Explorer.
A new "Gallery" area will be added to the File Explorer to help improve the image viewing experience natively in the File Explorer app. In addition to the Gallery view, the Windows team is borrowing a feature from the macOS Finder by bringing manual tagging to the improved File Explorer that will allow users to organize and categorize files via keywords or color markers.
Lastly, the Windows team still has touch in mind as it looks to make many of these new additions more touch-friendly as well. The October update for Windows 11 saw the File Explorer get larger touch targets and more spacious placement of items, in an effort to improve the tablet-friendly experience of the operating system.
Reporter Zac Bowden explains Microsoft's plan is to have the proposed features out to users before the end of 2023, which means the updates could be delivered to Windows Insiders soon as they iron out the kinks for a Moments Update that could be released to the general public as soon as late Summer.