Microsoft's Office Mobile app for iOS and Android is getting a new Video Creation feature later this month, which will allow enterprise users to record up to 90 seconds videos right from their phones. The new video capability will join the existing Quick Captures options in the app, which currently include taking notes, scanning documents, and recording voice notes.
Video Creation in Office Mobile will follow the recent integration of Microsoft Stream, which allows users to view recordings of Teams meetings and other videos stored in OneDrive for Business. "This was received well by our customers," Microsoft said on its Microsoft 365 Admin Center, and that's what led the company to see Video Creation as the next logical step.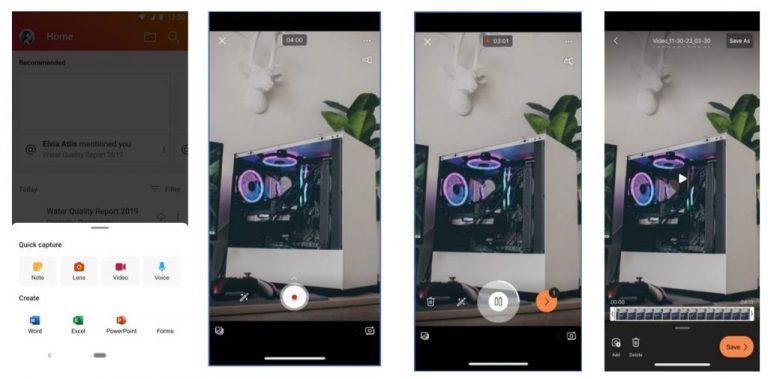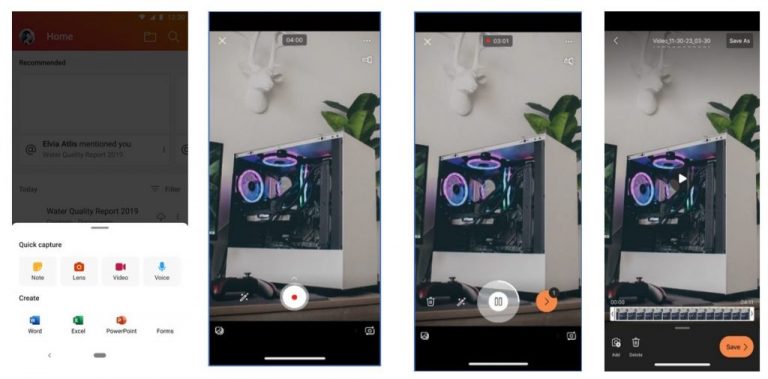 Enterprise users will start seeing the new Video Creation feature in Office mobile later this month, and it will include basic editing features. "Users can tap on it and start recording short video bytes up to 90s, and enrich it with text, annotations, ink etc. and trim and share it with the people on their network," the company explained.
Microsoft expects to complete the rollout of this new Video Creation feature to all Office Mobile users with a OneDrive for Business accounts in mid-February. Do you think this is going to be a popular use case for enterprise users? Sound off in the comments below.