Over the past couple of quarterly results, Microsoft has been redefining its success by its growing numbers in cloud-connected services. While Windows licensing still accounts for large portions of what Microsoft puts in the bank, products and services such as Azure and Office 365 have been making headlines as of late.
However, to the average observer, talk of revenue, cents on the dollar and profit in the billions sometimes overshadows just how effective Microsoft has been at converting traditional box purchases of Office into a monthly subscription generator.
The folks over at The Montley Fool have put together an impressively simple look at why Wall Street raised Microsoft's stock in lieu of declining Windows licenses revenue, missed opportunities in mobile and second rate Xbox One console sales. Scouring through some of Microsoft's SEC filings, The Montley Fool has unearthed Microsoft's quarter over quarter growth with its Office 365 service.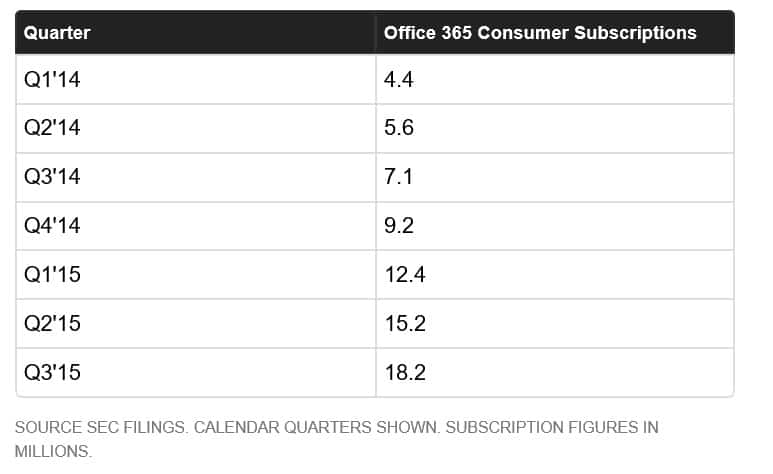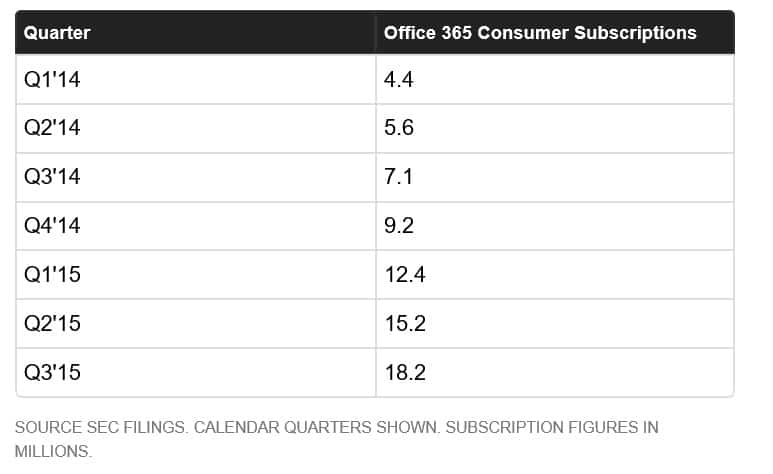 According to the findings, Microsoft has gone from 4.4 million 0ffice 365 subscribers in 2014 to 18.2 million subscribers by the end of Microsoft's 2015 fiscal year. The gains per quarter have seen jumps from a mere 1.2 million in 2014 to 3 million a quarter by the end of this summer. What is more impressive, is that the numbers are reflective of a consumer demand for Office 365.
Arguably, Microsoft's bread and butter lay within its ability to sell its services and hardware to businesses. However, with the wave of bring-your-own devices continuing to surge in business, Microsoft's Office 365 subscriptions may be experiencing the added benefit of consumers blending their work life with their business life.