Streamlabs and Newzoo's Live Streaming Industry Report for the past year was published earlier today and there are some rather interesting stats regarding the state of the video game streaming industry, which platforms performing the best, and what games are popular among streamers and their viewers.
Of particular note are some of the numbers associated with Mixer which, overall, paint a pretty promising image of the relatively new streaming service which Microsoft took over a couple of years back.
While hours viewed decreased between the third and fourth quarter on Mixer, the number was more than double that recorded from the same time last year which signifies solid growth for the platform. For example, the third and fourth quarter in 2018 garnered 8.2 and 7.7 million hours streamed respectively but the same time periods in 2019 saw the hours viewed jump dramatically to 32.6 and 28.4 million.
The number of active channels streaming on Mixer also saw huge growth with the fourth quarter in 2019 seeing 3,620,814 streaming channels compared to 1,532,279 in Q4 2018. To give context for how impressive of a number this is, Amazon's Twitch streaming service, which is still widely considered to be the king of the streaming space, had 3,742,125 active channels in the fourth quarter of 2019.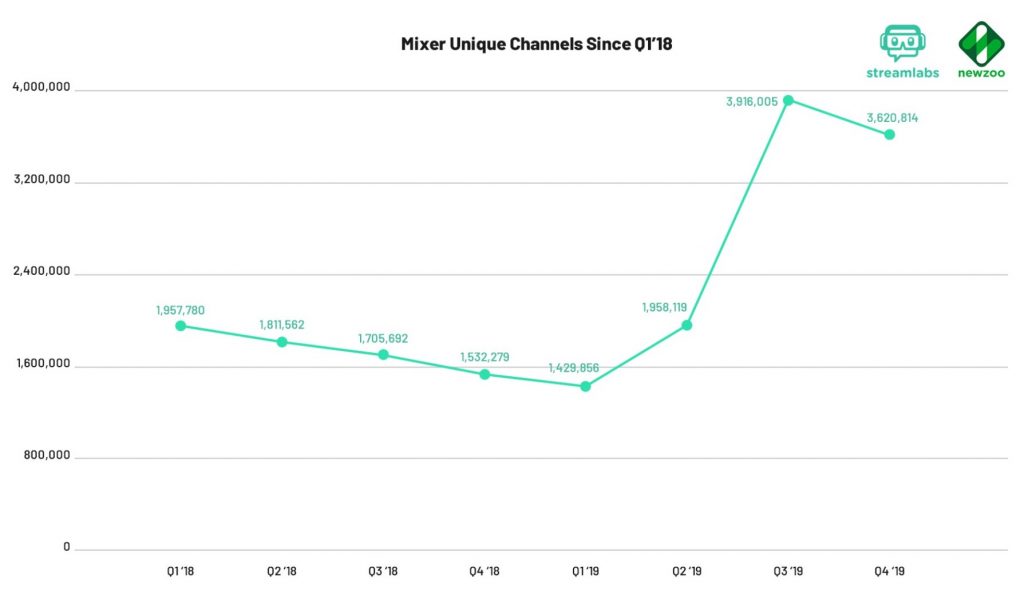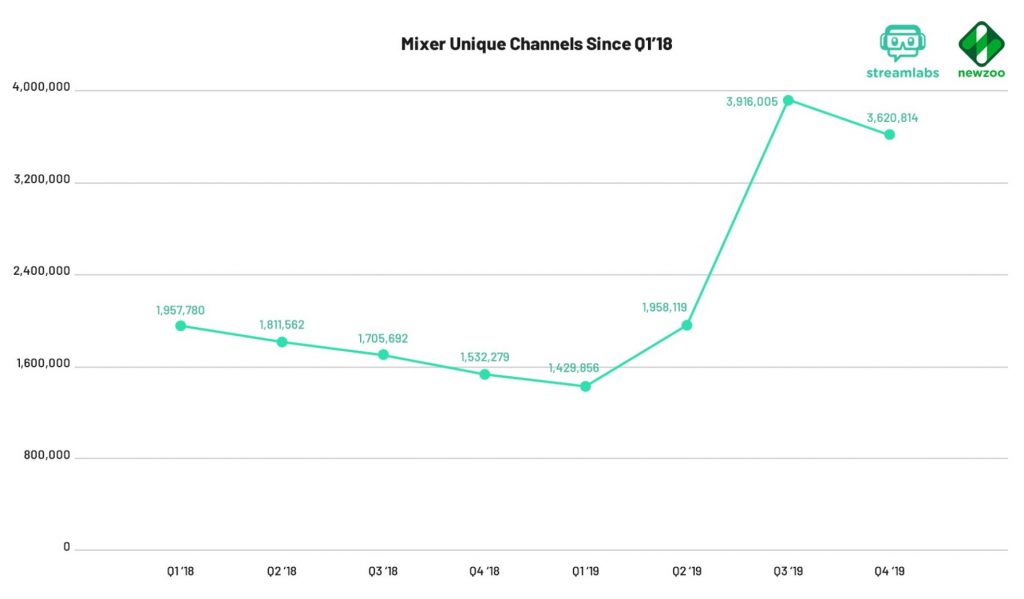 Mixer's number of concurrent viewers increased with a jump of 55.1% from 28,100 in Q4 2018 to 37,584 in Q4 2019.
Microsoft has made a few improvements to the Mixer platform this past year, such as with the addition of more monetization options, but the reason for the increased in popularity is unquestionably related to the signing of popular Twitch streamers like Ninja, Shroud, Ewok, and KingGothalion who all brought literally millions of viewers with them to Mixer when they made the switch.
In addition to converting their followers to Mixer, these major internet personalities have also clearly inspired a lot of streamers to make the jump to Mixer as well and have inspired long-time Mixer streamers to stick with the platform.
Do you watch any streamers on Mixer? Let us know who your favorites are in the comments below and then follow us on Pinterest, YouTube, Facebook, and Twitter for more video game content.