Have you found yourself lost looking for the changelogs for mobile, PC, or both? The Microsoft Edge changelog website will provide information on what's changed in the browser with Insider Preview builds included.
The Microsoft Edge changelog website was originally launched with a simple changelog and known issues for Microsoft Edge on Windows 10. As Microsoft has become more consolidated with attempts to bring apps underneath the Universal Windows Platform, the changelog website has also combined mobile and desktop information in a convenient location for users to interact with.
Choosing between a platform on the tab will bring up the current stable releases and latest test builds. Some further examination includes looking into known issues, comparing the currently selected build to previous releases, and dating back to recall when specific features and fixes were implemented into Microsoft Edge. The site even has a convenient link to the release blog post associated with the build that the user is looking into.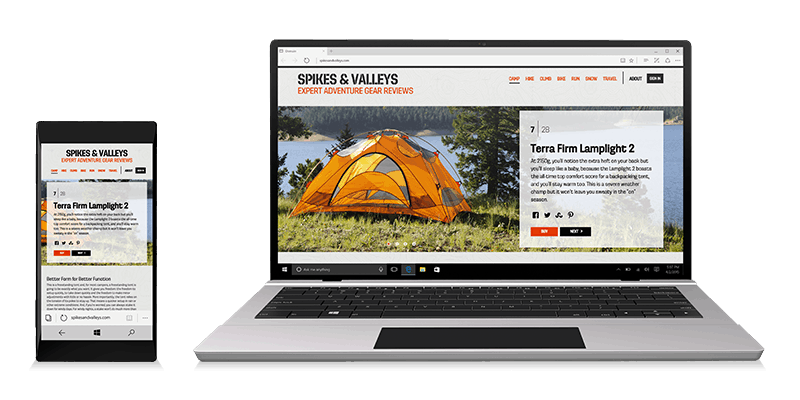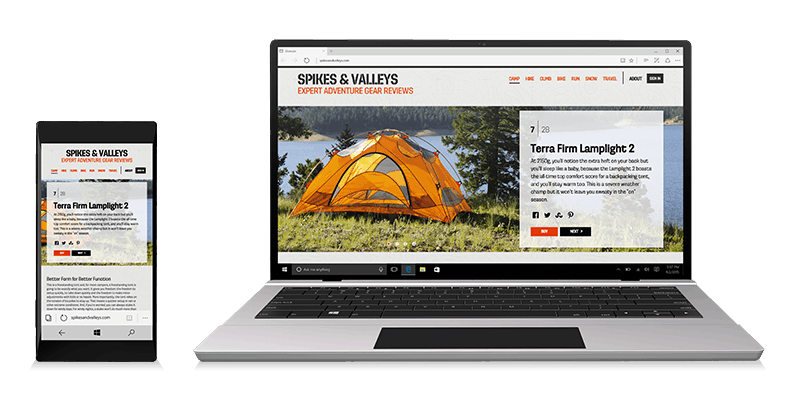 Now it's easier to learn all about the new Microsoft Edge features in the Windows Mobile Insider Preview build 14322 that was just released today in the Fast Ring. Bringing up the build through the changelog website, readers can see the two new implemented features:
Better tab behavior on Mobile: Microsoft Edge keeps your tabs under control when you use it with apps on your phone. If you tap on a link in an app that opens a new tab in Microsoft Edge, pressing the back button when you're done will close that tab, then take you back to the app. Your tabs list stays lean and relevant, by smartly closing tabs you're done with.
Better copy/paste on Mobile: We've made a couple of improvements to copy and paste on the phone. When you are typing into an edit box on a web page, you will now be able to use the paste button above the keyboard. Also, if you select text on a web page the copy button will appear immediately near the selection.
For those willing to take the time to read into it, the Microsoft Edge changelog webpage provides some very informative material that provides a glance into where the Edge has been, where it is, and where it just might go next.