In addition to launching Microsoft Edge on iOS and Android, Microsoft also announced today that its Arrow Launcher for Android phones is graduating to become the Microsoft Launcher. The new app is now available in preview on the Google Play Store, but all users of the Arrow Launcher beta will get the update today. "We think it's the most beautiful (based on Fluent design), customizable, powerful launcher available," explained Microsoft's Joe Belfiore in a blog post.
The updated launcher gives you easy access to your recent photos and documents, and it's also integrated with Microsoft's Continue on PC app. In addition to the customizable home screen, the Microsoft Launcher also lets you swipe to the right to access your personal feed including important events, frequently used apps and more.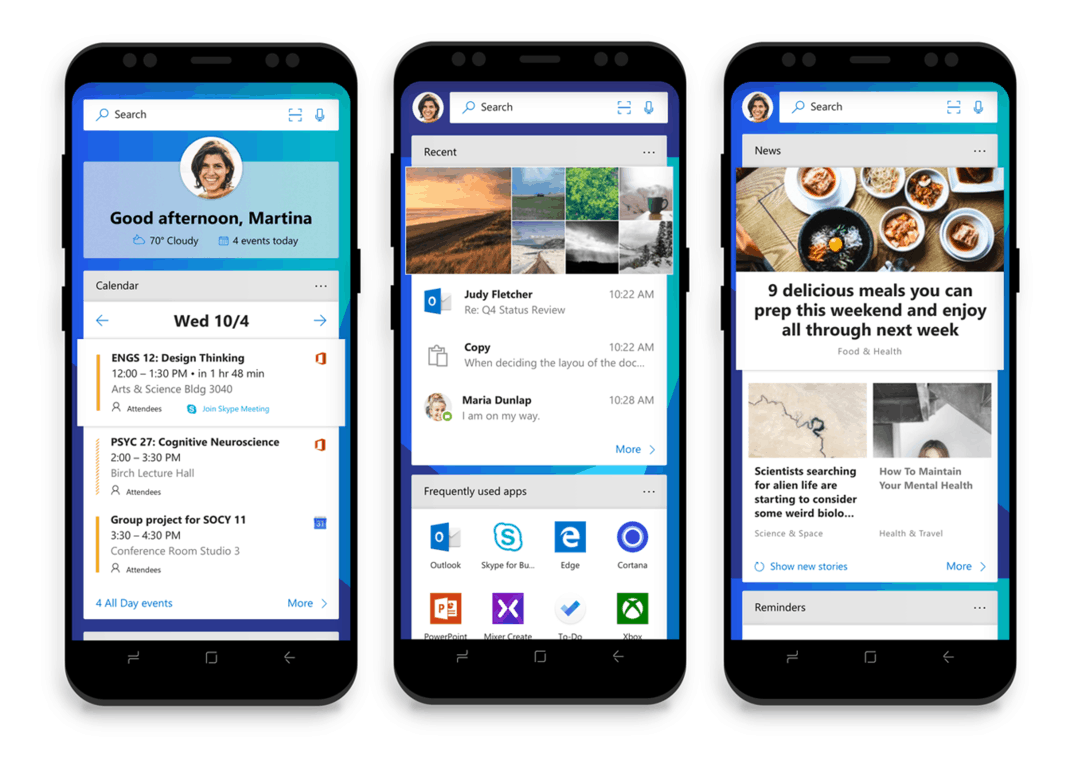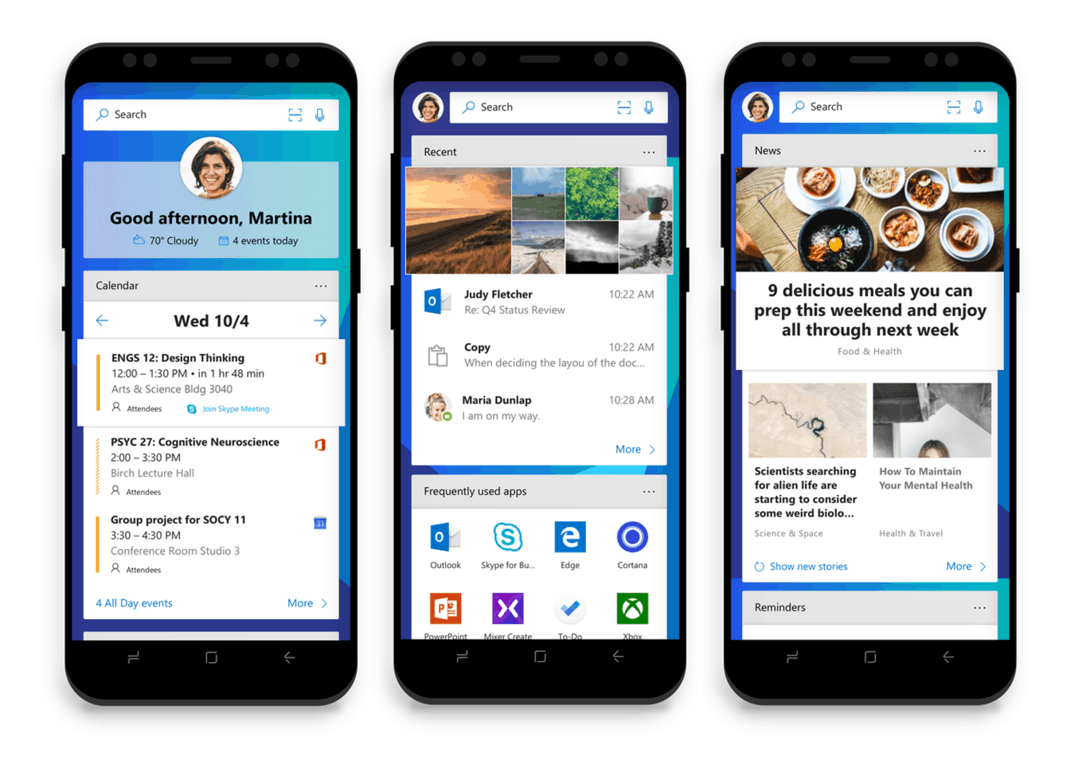 "Launcher has wide-ranging ways to let you personalize your phone, it's easy to set colors of backgrounds—and our new 'gesture' support will let even hard-core customizers create the environment that makes them most productive," explained Joe Belfiore. You can get started with the new Microsoft Launcher using this link, let us know in the comments if you like this update for what is clearly becoming a core Microsoft app on Android. It may take some time for the app to actually be ready to install on your phone, be patient.