A relatively small update has been pushed through the Microsoft Store to both Windows 11 apps Notepad and Media Player that brings some 'quality of life' improvements for users.
According to the Windows Blog, Microsoft's Notepad app for Windows 11 will now Support ARM64 natively, which is a big deal and yet again keeps hopes alive that Microsoft is still working towards a better battery efficient OS.


In addition, the Notepad app also gained some general performance and accessibility improvements with today's update.
Native ARM64 support: We've improved the Notepad experience on ARM64 devices on versions 11.2204 and higher available in all channels. You'll see faster and better performance when you use the app.
Improved performance: In addition to the improved performance on ARM64 devices, you'll notice additional performance improvements—especially when scrolling very large files or replacing large amount of text—across all devices in version 11.2205 and higher available in the Dev channel.
Improved accessibility: Improved support for screen readers, text scaling, access keys, and other assistive technologies are available starting in version 11.2204 and higher in all channels, with additional improvements in version 11.2205 and higher available in the Dev channel.
Microsoft's Windows 11 Media Player also saw some development love as it brings a crowd requested sorting feature to the app as well as finalizing the rollout of support for CD playback within the software.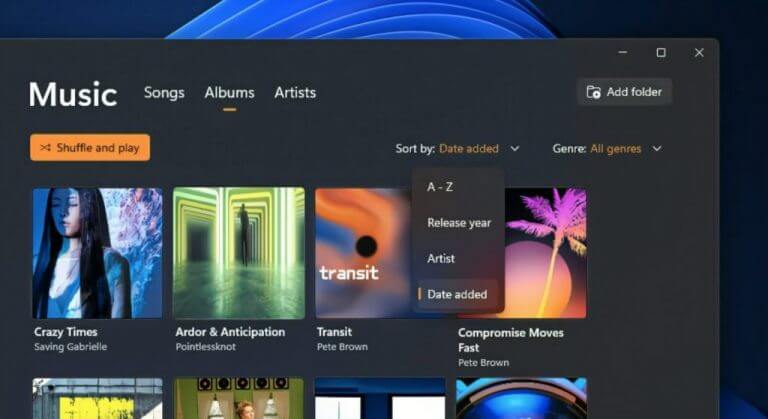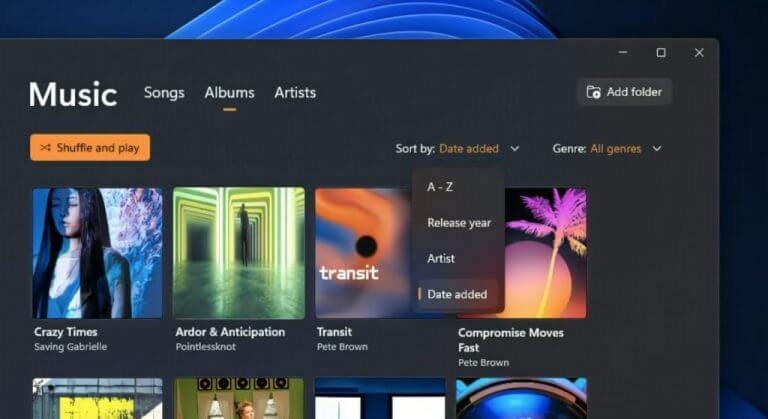 In addition to users being able to sort songs and albums in their libraries by date added, they'll also be able to see subtle adaptive changes to theming in the app as well as spruced up animations when dragging and dropping media content.
Unfortunately, today's updates are limited to Windows Insiders and there is no timetable for when they'll be pushed to the general Windows 11 base. At least testing of the new Notepad and Media Player updates is being done across all Insider channels, which could indicate a general release is on the horizon.