Microsoft will soon start blocking unauthorized Xbox controllers and accessories on Xbox consoles. This move is part of a new policy that is apparently intended to push Microsoft's official partner program. The unauthorized accessory ban will begin on November 17.
Users have already reported getting an error message warning of the impending change, and at least one user has reported that their third-party controller has already been rendered useless with Xbox.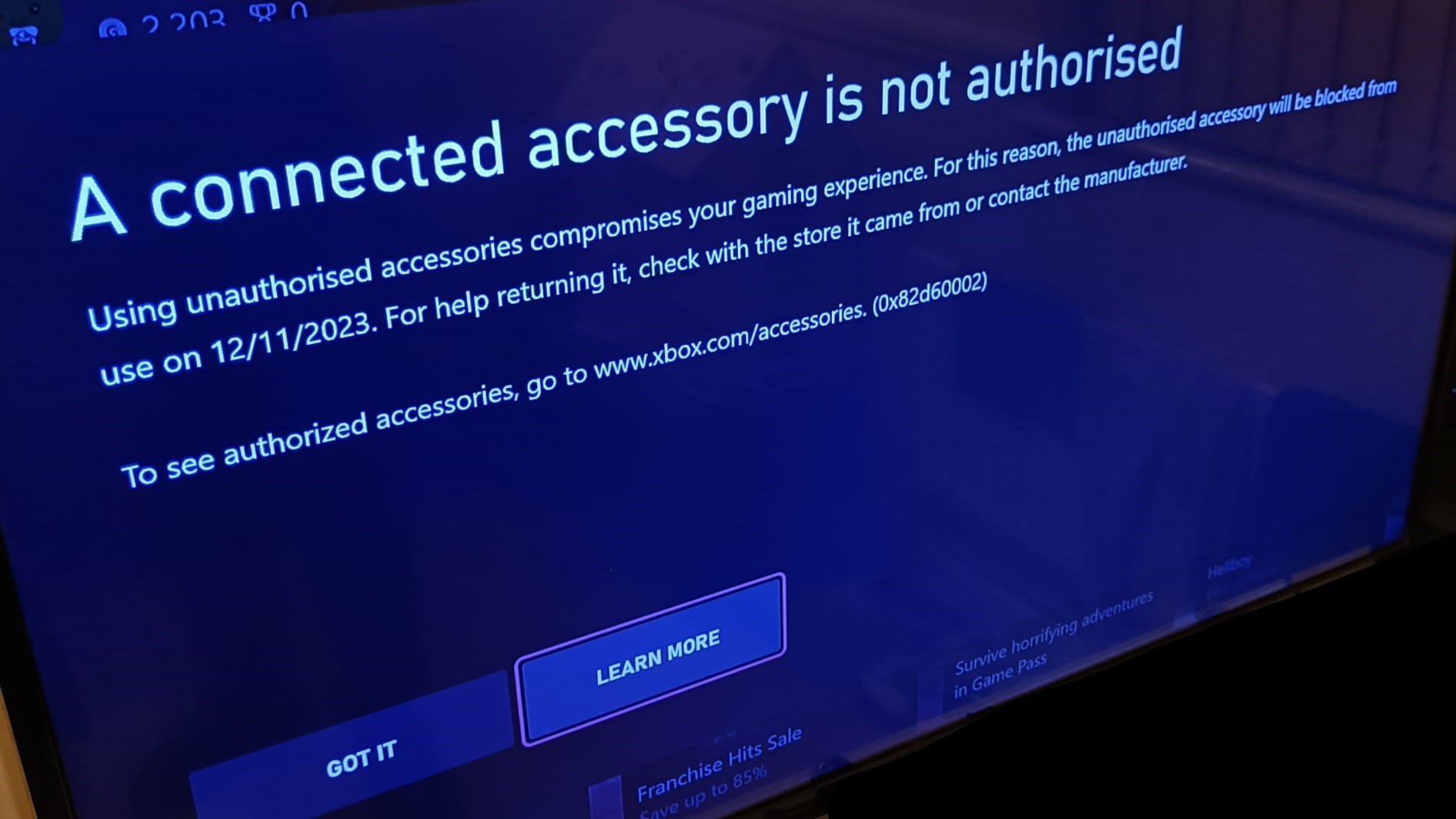 As per the Error 0x82d60002 support page:
From the moment you connect an unauthorized accessory and receive error code 0x82d60002, you'll have two weeks to use the accessory, after which time it will then be blocked from use with the console. At that time, you'll receive error code 0x82d60003. We encourage you to contact the store or manufacturer where you obtained the accessory to get help with returning it.
As seen in the screenshot above, the error message offers a link to the Xbox Store accessories page. It is believed that Microsoft is preparing to expand its partner program to include wireless Xbox controllers (most third party Xbox controllers are wired).
Many online are already voicing concern over this move on the part of the Xbox maker. So far Microsoft has yet to make any kind of official statement on this decision.