Microsoft Teams has released some updates to users that are enrolled in the Public Preview program. This month's update brings two new features, including a new Presenter Mode for meetings and support for native notifications on macOS.
As spotted by Microsoft MVP Ståle Hansen, the Microsoft Teams desktop app has added support for Presenter Mode, allowing presenters to customize how the shared content and video feed appear to the meeting participants. The feature was announced earlier this month, and it comes with three usage options such as Standout mode, Reporter mode, and Side-by-side mode.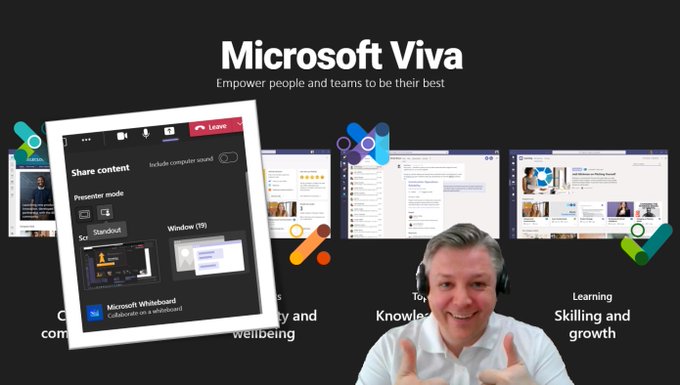 As of this writing, only the Standout Mode is available for public preview users, which shows the presenter's video feed in front of the shared content. The other two modes will begin rolling out to customers in the coming weeks. Keep in mind that the Presenter Mode feature currently doesn't support PowerPoint Live presentations in Teams, and we hope that it will be available in an upcoming update.
Presenters will be able to customize the participant view during the meeting by clicking the "Share content" icon and selecting the "Standout" option available under Presenter mode. From there, they will simply need to choose the content to share with other people. Finally, the presenter will see a preview of the attendee's view and sharing controls to enable/disable the Standout Mode on the shared screen.
Microsoft has also confirmed that support for MacOS native notifications in Teams is now in public preview. The company began rolling out native notifications to Windows 10 users back in April, and it's finally coming to macOS. With this feature, the app now lets users change notifications of Teams messages to the native Mac OS notification system by heading to the Notifications settings.
The native notification experience is available for all desktop users running Microsoft Teams client build version 1.4.00.12663, and it is supported on MacOS 10.15 or later. Currently, the feature only supports chat notifications, and it will be interesting to see if Microsoft will expand this option to all notification types to provide a consistent experience.